Apple use the new Privacy and Security feature in macOS Mojave. It goes further than ever with robust enhancements designed to protect the mac user personal data. macOS Mojave requires apps to get your approval before accessing the camera or microphone on your Mac. The same goes for data like your Messages history, Mail database, system cookie and iTunes backup.
Any app has no permission to access iTunes backup data expect iTunes application on mac mojave. When you want to use Fireebok Fone Rescue and WhatsApp Pocket to browse the iPhone or iPad backup, they can't read iTunes backup. How to fix?
In order to access your existing iTunes backups with Fireebok application in macOS 10.14 Mojave, You must add Fireebok Fone Rescue and WhatsApp Pocket to Full Disk Access list.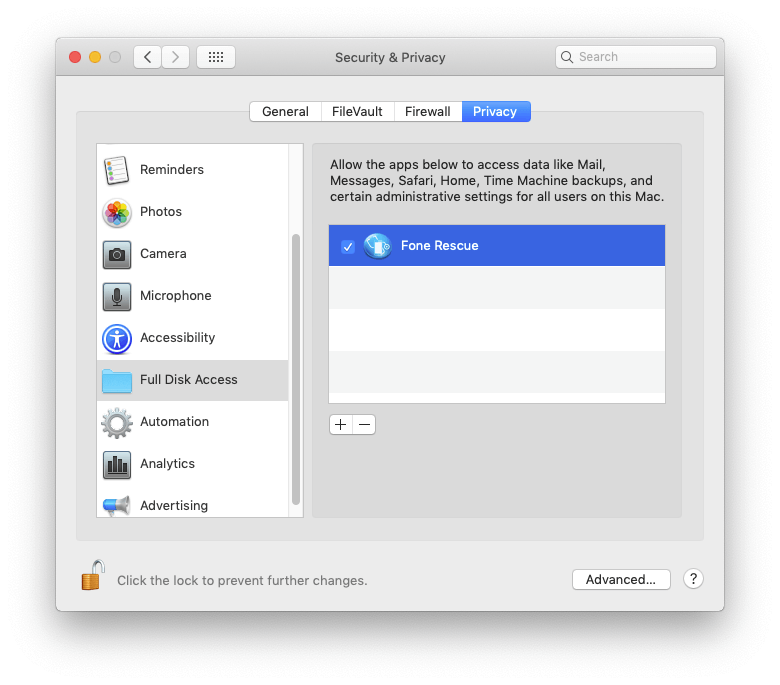 1. Open System Preferences -> Security & Privacy -> Privacy -> Full Disk Access.
2. Click the "Lock" button to make changes
3. Click the "+" button to choose Fireebok Fone Resuce and WhatsApp Pocket.app or drag it to the table on the right.
4. Run Fireebok Fone Resuce and WhatsApp Pocket.app again.
Step 1: Launch the program and choose "Recover from iTunes Backup File"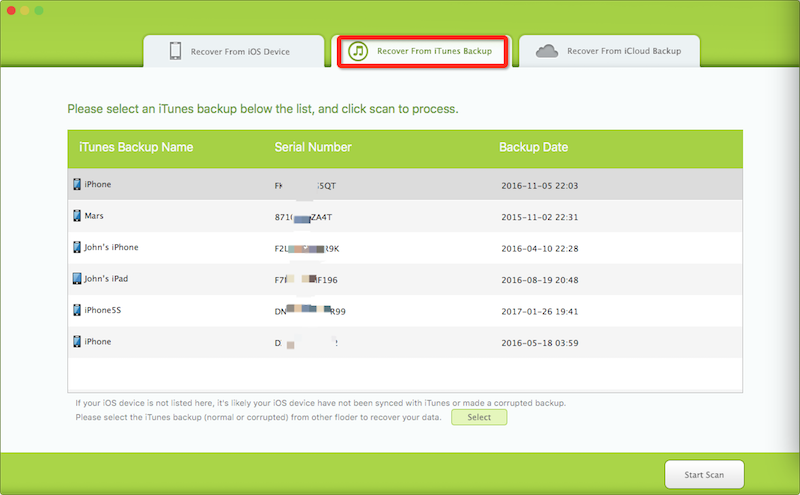 All your iTunes backup files have been found and displayed. Select one for your iPhone and click "Start Scan" button.
Step 2: Preview and restore iPhones data
After scanning, you will find all found data will be showed below. You can any tab to preview the detailed of your files. Just choose those data you want and click "Recover" button to save them on your computer.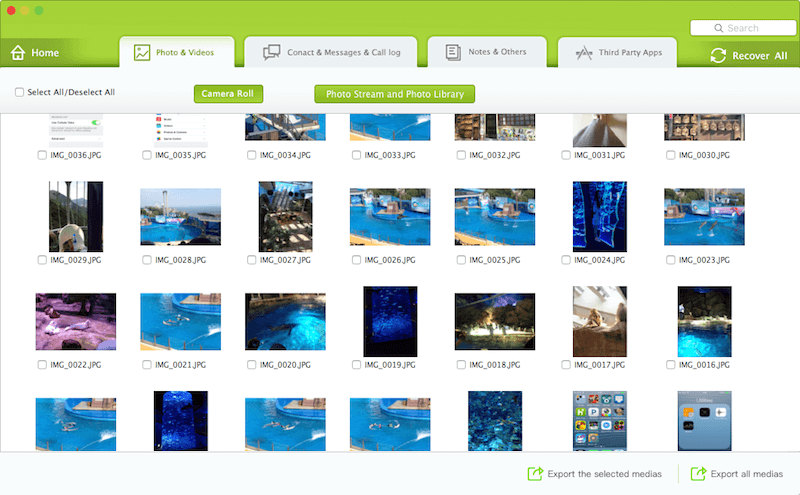 More Related Articles
About Fireebok Studio
Our article content is to provide solutions to solve the technical issue when we are using iPhone, macOS, WhatsApp and more. If you are interested in the content, you can subscribe to us. And We also develop some high quality applications to provide fully integrated solutions to handle more complex problems. They are free trials and you can access download center to download them at any time.