Looking for easy ways to clean up your iOS and boost the performance of your iPhone or iPad? There are tons of hidden spaces that clog up your memory, so follow these simple methods to get rid of the drudge that is slowing your device down.
Part 1: Basic Cleaning up on your iOS device
Deleted unused app
When you use iPhoe for a long time, there are lots of download apps, but some of them are never used, or rarely used. The file size of part of apps is very large, such as the game app, which takes up lager storage space. You can check iPhone storage and delete them. Go to Settings->General->Storage &iCloud Usage-> Manage Storage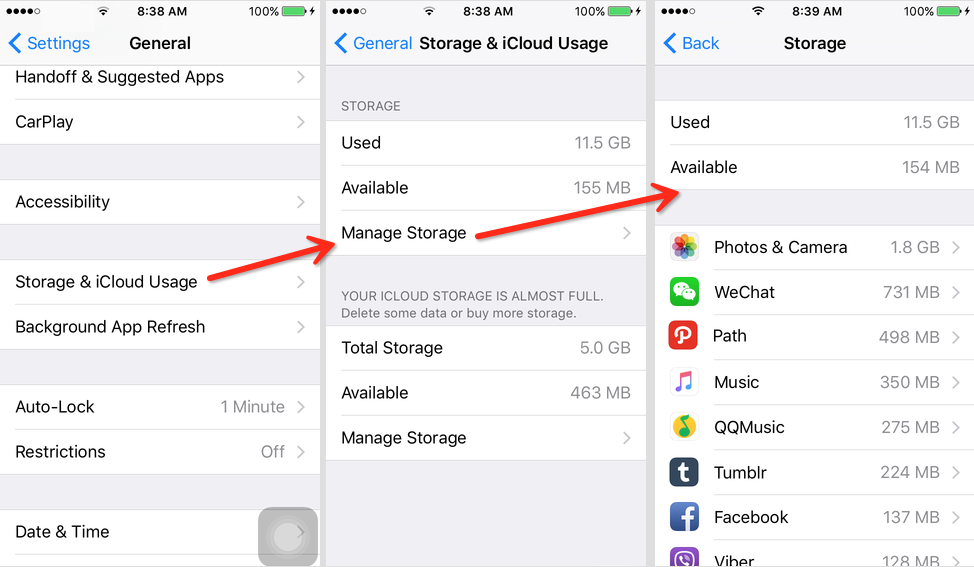 Clear Safari history and website data
After you visited each webpage, your iPhone will stores a lot of web data. you can erase the history and web data on your iPhone. Go to Settings->Safari->Clear History and Website Data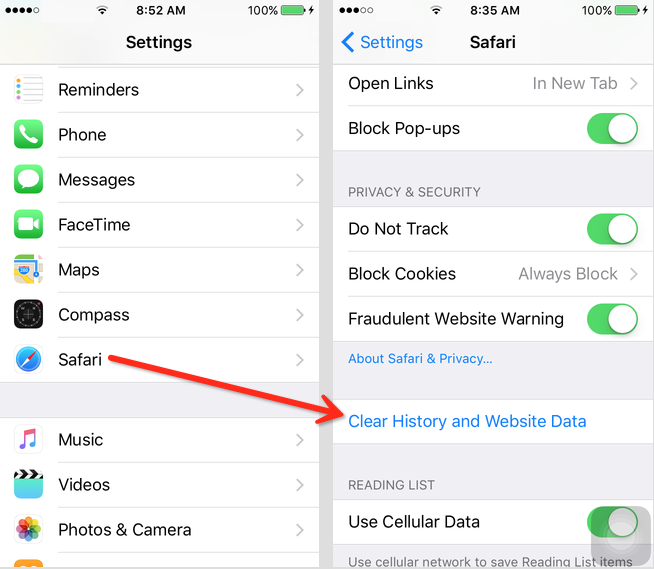 Remove voice Memos
Some people usually record each important trip and meeting content in the voice memos. There are lots of records after a period time, which eat up most of iPhone space. Open Voice memos and tranfer them to the computer, then delete them.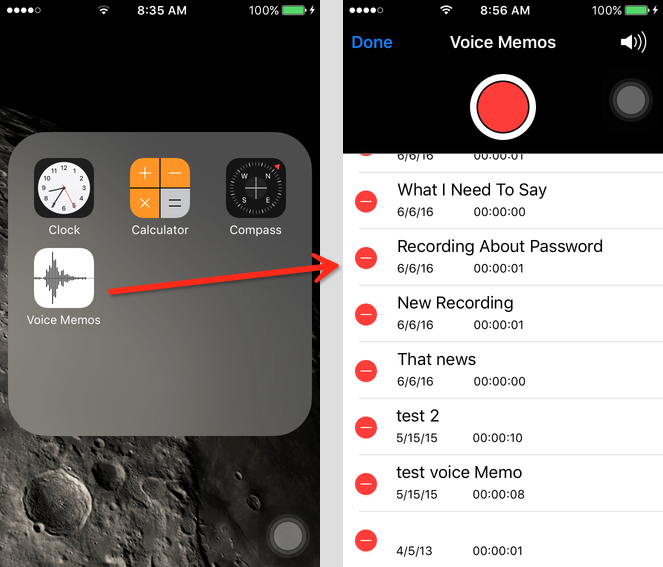 Part 2: Deep Cleaning up with Clean MyPhone
iOS System Cleanup
iOS system cleanup is an important feature which can deleted Diagnostic & Usage Data, Download Temp Files, User Storages, iTunes Photo Caches and iTunes-Sync-Failed-Files.
Remove Diagnostic & Usage Data. Your iOS records all of your usage data and diagnostics so they can understand how you use your phone through usage and data reporting. It's also stored in case you want to take a closer look at your app's performance or how you're using your iPhone.
Generally speaking, the only people that use this are going to be developers, so if you're not one and you don't want Apple looking at how you use your phone, delete this information.
Settings > General > About > Diagnostics & Usage > Diagnostic & Usage Data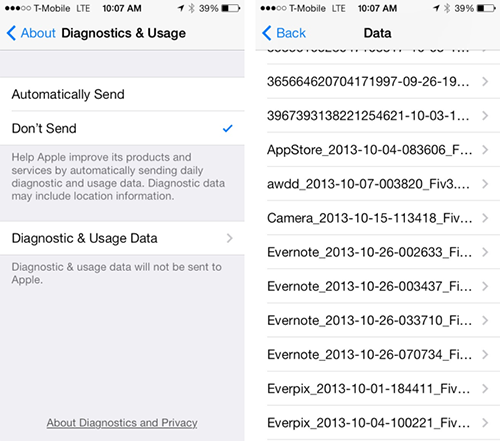 To delete this, simply sync your phone to iTunes and it will automatically transfer it over and delete it.
Remove Downloaded Temp files. Downloaded Temporary files are created by apps or website as they operate, but afterward, they aren't needed. They are temporary because they can be installed and accessed any time, so they don't need to be there (i.e. the app will put them in as it needs them).
So if they don't need to be there, get rid of them! Here's how: simply uninstall the apps and reinstall them on your iTunes. If you don't want to go through all of that, CleanMyPhone does it for you in seconds.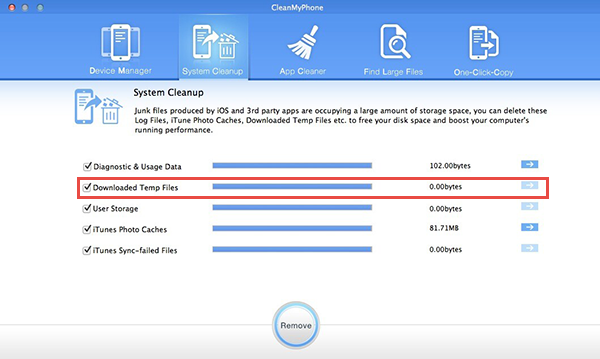 Remove iTunes Sync-Failed Files. When you transfer media files with iTunes on the computer, for some reasons, the transmission is interrupted, the sync-failed file will be stored in iPhone storage. They can't be found on iPhone, but keep taking up your iPhone storage. Clean MyPhone supports to remove them with one-click.
Remove iTunes Photo Caches. Because iPhone has horizontal and vertical screen, it need many thumbnail images to speed up the preview and read. When you deleted the original picture, but a lot of the thumbnail images are still there. You can go through iTunes Photo Caches function and delete your photos to clear up space (be sure you sync or save them to your computer or hard drive first), but this won't clear everything. Unfortunately, there will be a lot of memory taken up in the photo caches and you can't get rid of these from your iPhone.
Simply use CleanMyPhone to get rid of unwanted memory usage in your iTunes photo cache and you'll have more memory and your device will run faster.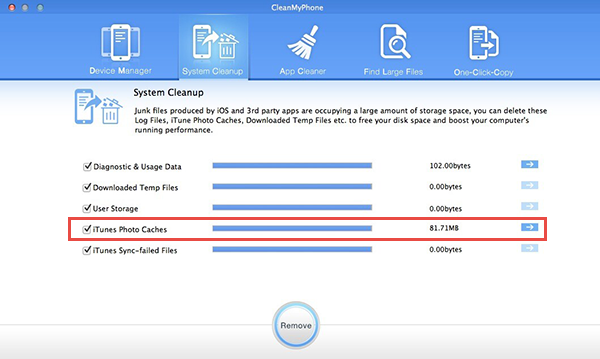 Remove large files
In Find Large Files module, not only you can view the biggest apps, but alos the signal largest media file under user data. So you can view which files like videos are occupying big chunks of disk space. If these files are unnecessary, you can remove them permanently.
Biggest apps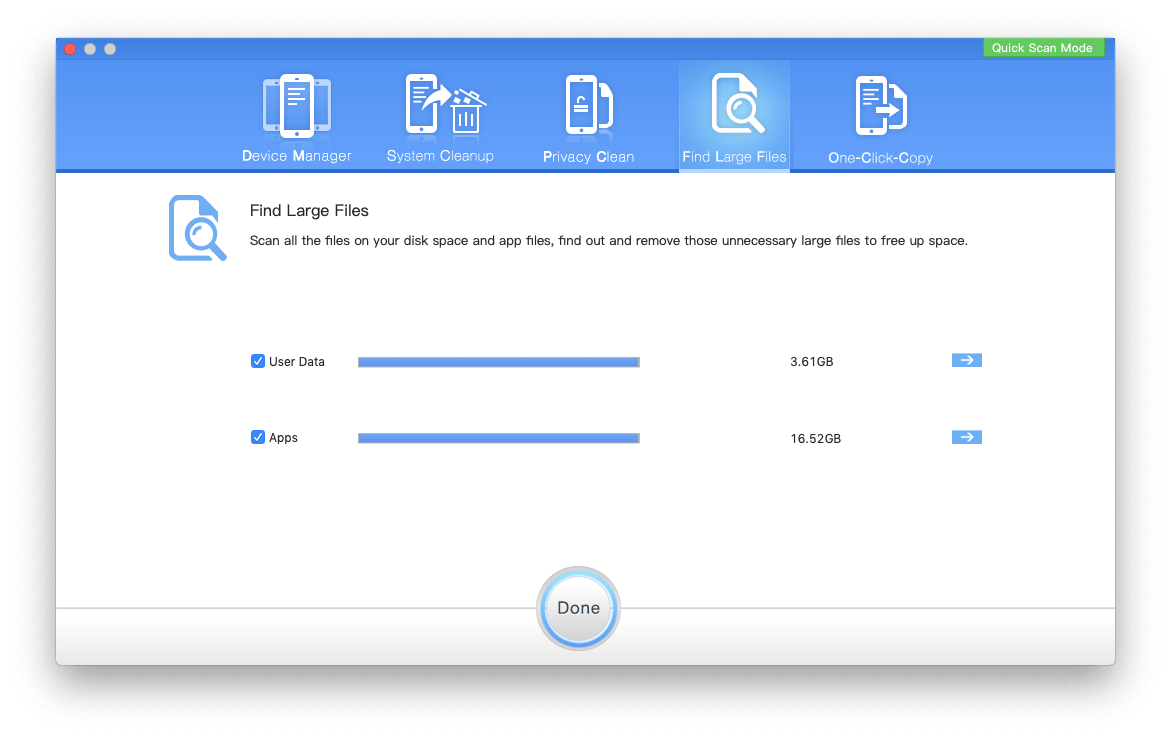 Biggest Media files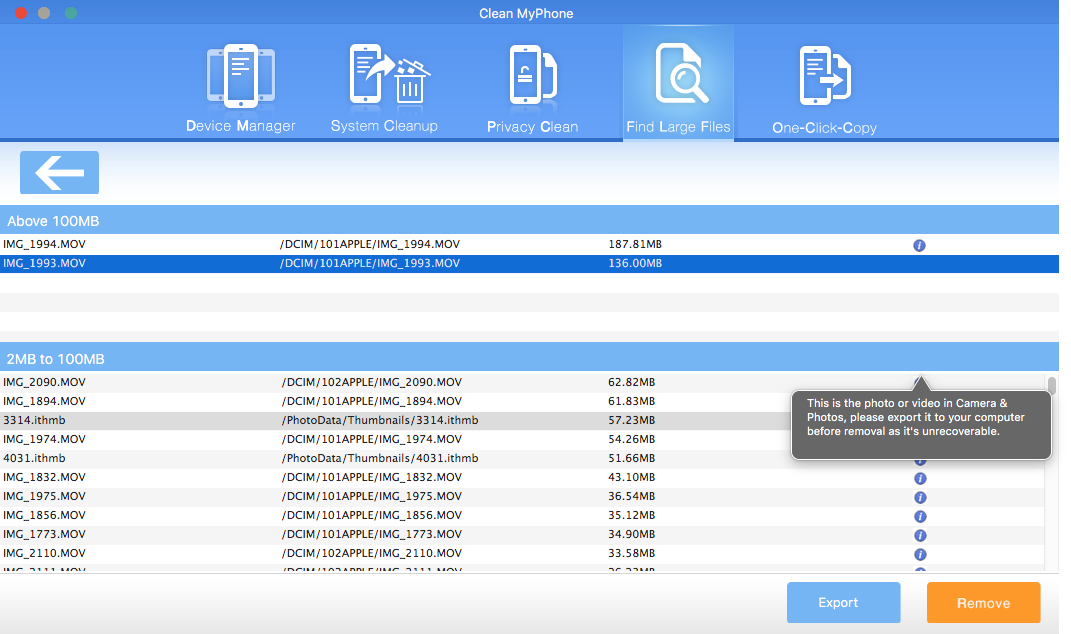 Privacy Cleanup
Privacy Cleaner releases storage space by clearing a number of privacy (such as message attachment) on your iPhone, iPad, meanwhile, it helps to clean up tracking information (such as GPS location, wifi connection reords) to protect your privacy safely. All private data will not be recovered with any data recovery utilities after the cleaning.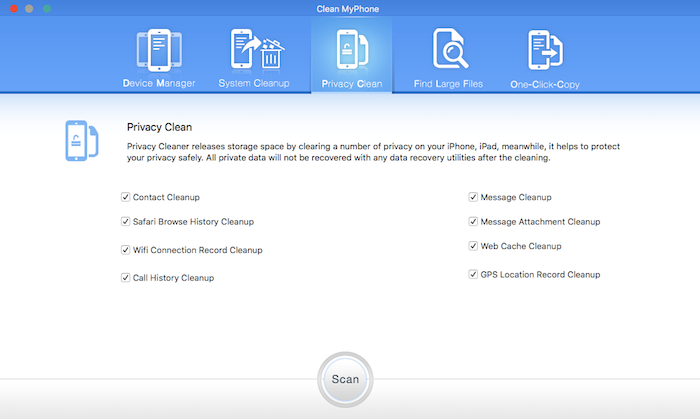 Manual clean up Others data
There are tons of other caches out there which might need to be cleaned. Using your iPhone, go to Settings > General > Usage and view the gigs you have available and how many are used by each app. Plug your iPhone into you computer and open up iTunes and view the storage. Select Other and clear out what's taking up space, be it non-media data, calendar events, notes, email caches, attachments, settings, browser caches, etc. Simply select and delete what you don't need.
Run Clean MyPhone, When you click the Device Manager tab on main window and Click "User Data" to access iPhone file system. The iPhone file system divides it into two parts: basic file system and raw file system. You can brosw and manage the most parts of photos, videos, music under the basic file system. You have to jailbreak to get access to the raw file system. Lean more about how to manage user data in iPhone file system.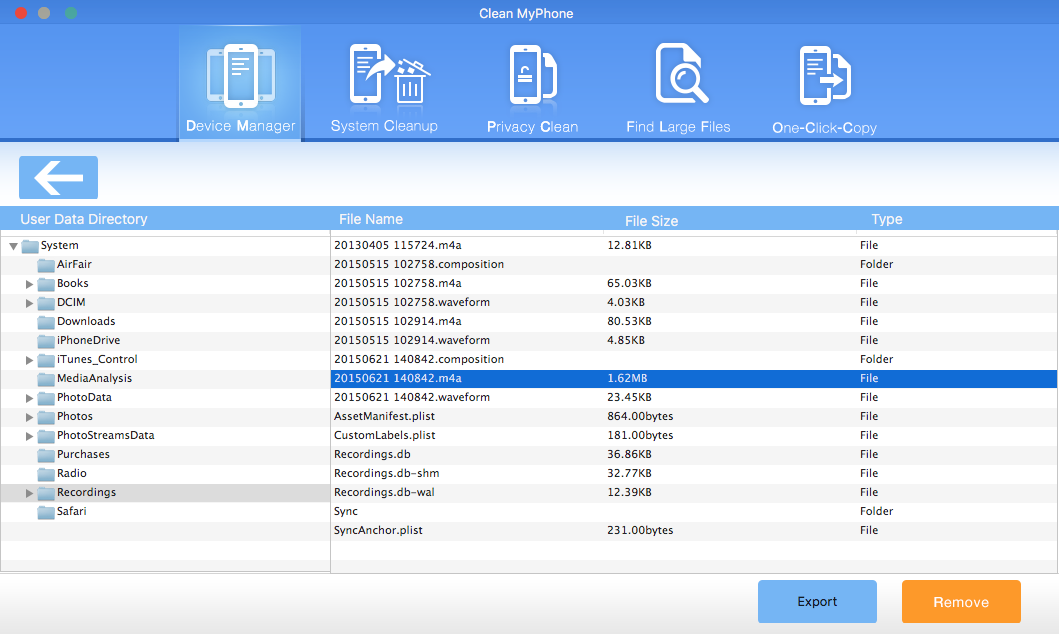 More Related Articles
About Fireebok Studio
Our article content is to provide solutions to solve the technical issue when we are using iPhone, macOS, WhatsApp and more. If you are interested in the content, you can subscribe to us. And We also develop some high quality applications to provide fully integrated solutions to handle more complex problems. They are free trials and you can access download center to download them at any time.