Windows 10 is a full platform operating system including mobile phones, tablets, laptops, desktops, and One Xbox consoles, each platform has the same operating interface and shared an application store, the application of unified update and purchase, and can run the cross device APP. Windows 10 is also known as Microsoft's most comprehensive platform.
With the release of this iTunes12, iPhone, iPad, iPod Touch and a series of iOS devices, can better support window10. When you use iTunes to make a backup with your iOS device in window 10, you will want to know where is iPhone backup location. Or how to restore backup data from iPhone backup location. Here we will give you the answer.
Before the Window 10, we check the iTunes backup location on Windows 7, Windows Vista and Windows 8.
In Windows 7 and Vista, iPhone backup files are stored at the same place: C:\Users\~\AppData\Roaming\Apple Computer\MobileSync\Backup
In Windows 8, it's be stored at: C:\Users\~\AppData\Roaming\Apple Computer\MobileSync\Backup
In Windows 10. C:\Users\USER\AppData\Roaming\Apple Computer\MobileSync\Backup
By the way, In Mac OS X system, your iPhone data are backed up at this location:~/Library/Application Support/MobileSync/Backup/
What files are stored in iPhone backup?
1. Some information about iPhone and iOS Version.
2. iPhone Photos &videos(from iPhone Camera and photoStream)
3. Contact
4. SMS& iMessage
5. Note
6. Call history
7. Calendar &Reminder
8. Voice memo
9. Third party App(including WhatsApp Message, Insagram, Facebook and more)
How to preview or Restore from iPhone backup?
When you made an iTunes backup on your computer, and you will want to preview those files or export them to iPhoto. Or you need restore your important contact and sms from the iTunes backup. Here is the guide on how to preview and restore from iPhone backup on Mac OS X or Windows OS.
Download Fone Rescue, and run it. Select your iTunes backup and Click start Scan
Preview all your backup files and select them to save them on your private folder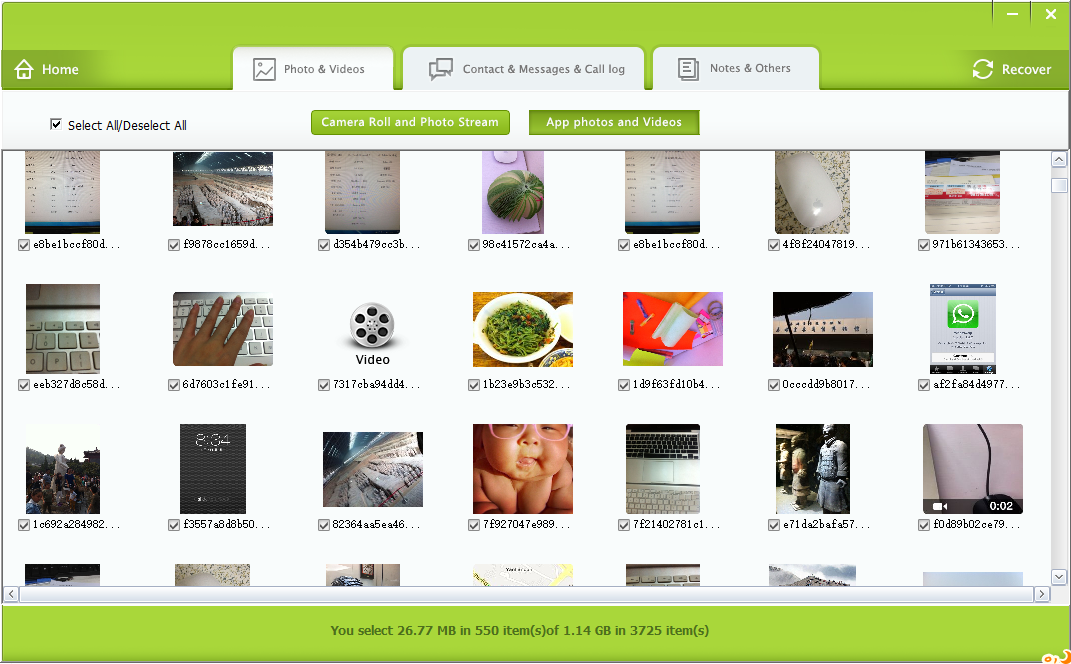 More Related Articles
About Fireebok Studio
Our article content is to provide solutions to solve the technical issue when we are using iPhone, macOS, WhatsApp and more. If you are interested in the content, you can subscribe to us. And We also develop some high quality applications to provide fully integrated solutions to handle more complex problems. They are free trials and you can access download center to download them at any time.