Since Apple released the macOS High Sierra, you can get access to new technologies that make your Mac more reliable, capable, and responsive. Yesterday I was plan to update my macbook to High Sierra, but I got a error message "An error occurred while verifying firmware". And it remind that macOS could not be installed on the computer. I restart the computer and try it several times, but still the same error message pops up.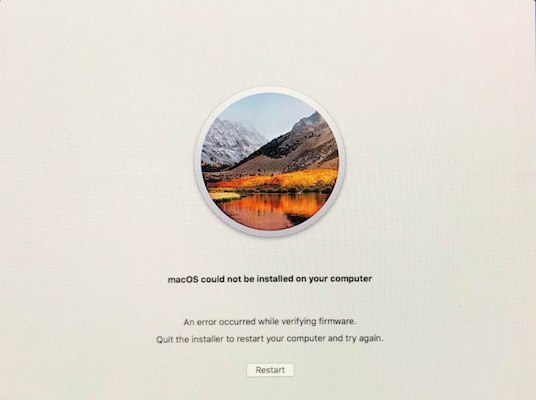 Here I collect some solutions to solve the problem about the error when macOS High Sierra installation failed. And the last method works for me.
Mac Hardware Requirements
Mac computers introduced in late 2009 or later can be upgraded to macOS High Sierra. about your Mac model, click the Apple icon at the top left of your screen, choose About This Mac. These Mac models are compatible with macOS High Sierra:
-----------------------MacBook (Late 2009 or newer) -----------------------MacBook (Late 2009 or newer)
-----------------------MacBook Pro (Mid 2010 or newer) -----------------------iMac (Late 2009 or newer)
----------------------- MacBook Air (Late 2010 or newer) -----------------------Mac Pro (Mid 2010 or newer)
System and Storage Requirements
If your Mac is running OS X Mountain Lion 10.8 or later, you can upgrade directly to macOS High Sierra on the Mac AppStore. If you're running Snow Leopard (10.6.8) or Lion (10.7) and your Mac supports macOS High Sierra, you will need to upgrade to El Capitan first. If you're running Leopard and would like to upgrade to macOS High Sierra, first you'll need to upgrade to OS X Snow Leopard. Here are some general requirements:
-----------------------OS X 10.8 or later ----------------------
-----------------------14.3GB of available storage to perform upgrade -----------------------
-----------------------2GB of memory -----------------------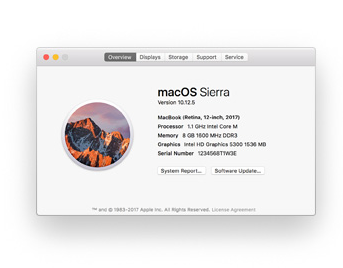 Backup your Mac
Before you upgrade, we recommend that you back up your Mac with Time Machine. You can backup the Mac computer with an additional hard drive or AirPort Time Capsule. And reconfirm your backup is complete.
Repair the disk in Recovery Mode
If your computer is ready, but still have this problem. The problem may be related to the EFI partition, which was the reason for the firmware error message. We need to access OS X's Recovery Mode to repair the startup disk, reinstall OS X or restore from a backup after a fatal failure that prevents your Mac from starting up properly.
How to enter Recovery Mode? In the Apple menu choose Restart, or power on your Mac. As your Mac restarts, hold down the Command (⌘) – R combination immediately upon hearing the startup chime. Hold the keys until the Apple logo appears. After a few minutes, the OS X Utilities window will appear.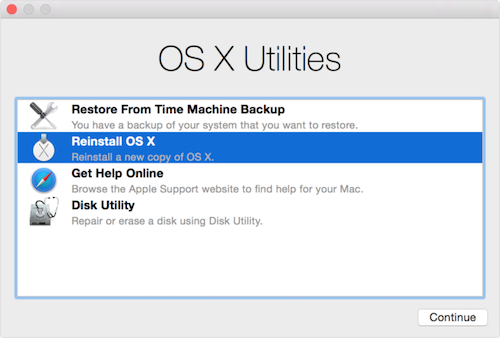 1. Select Disk Utility and click Continue
2. In the sidebar, select the volume you wish to repair. Click the First Aid button. Click Repair Disk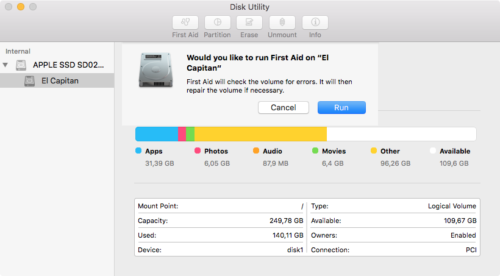 After it repaired the disk, I rebooted and then (finally!!!) installed High Sierra without a problem.
Extra Tip: Recover lost data after macOS High Sierra update
Professional Mac data recovery software - Fireebok Data Recovery for Mac allows you to restore all lost data due to macOS update or other reasons within 2 steps. If you lost any data while installing macOS High Sierra, just download it and let it help get all lost data now:
---
Data Recovery


Recover data lost due to accidental deleting, formatting, virus infection,
and other unknown reasons.
---
Step 1: Launch the program and Select the partition or volume where the deleted file stored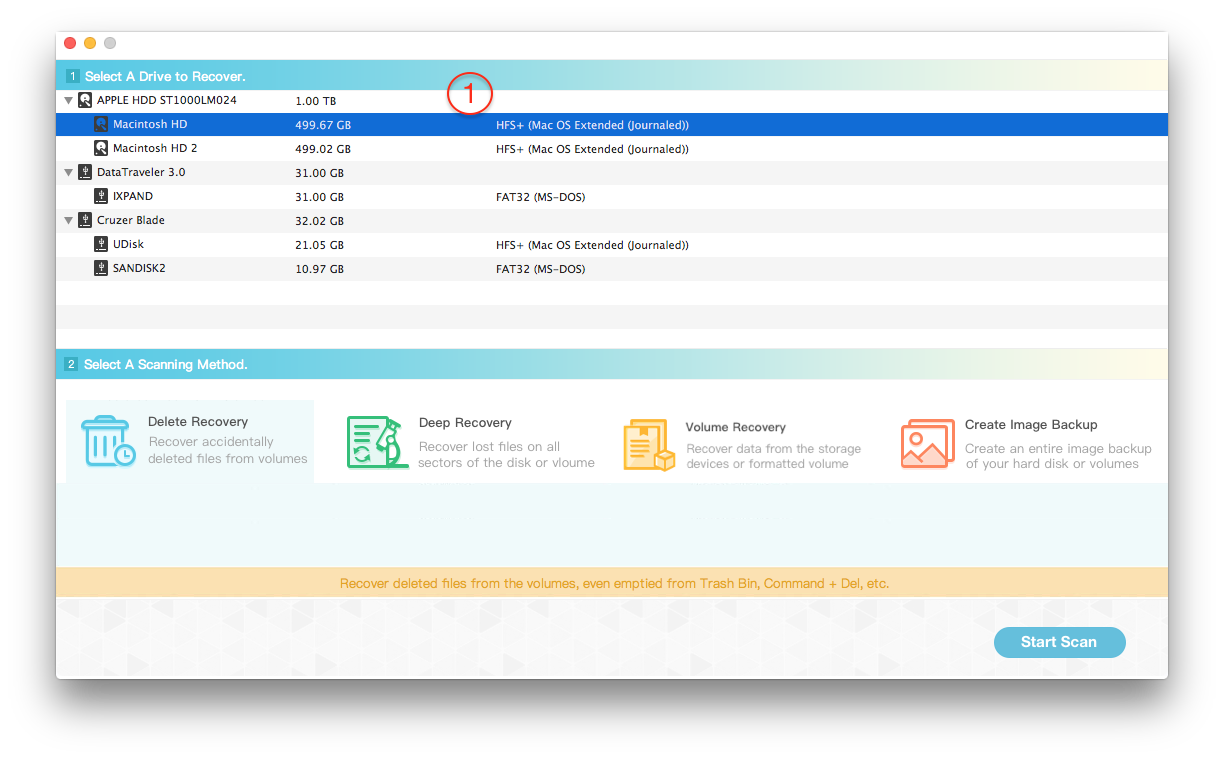 Step 2: Choose "Deep Recovery" and click "Start Scan" button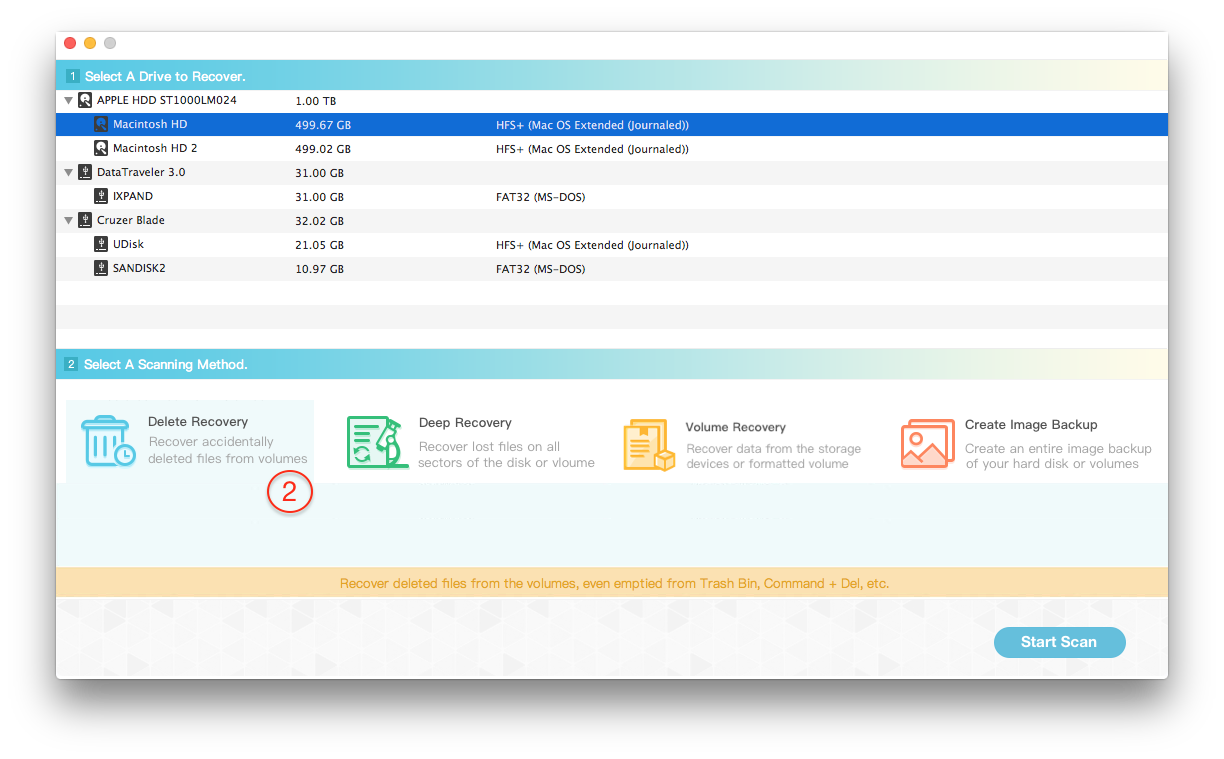 Step 3: Preview the scanning result and select them to save to the different disk or USB device.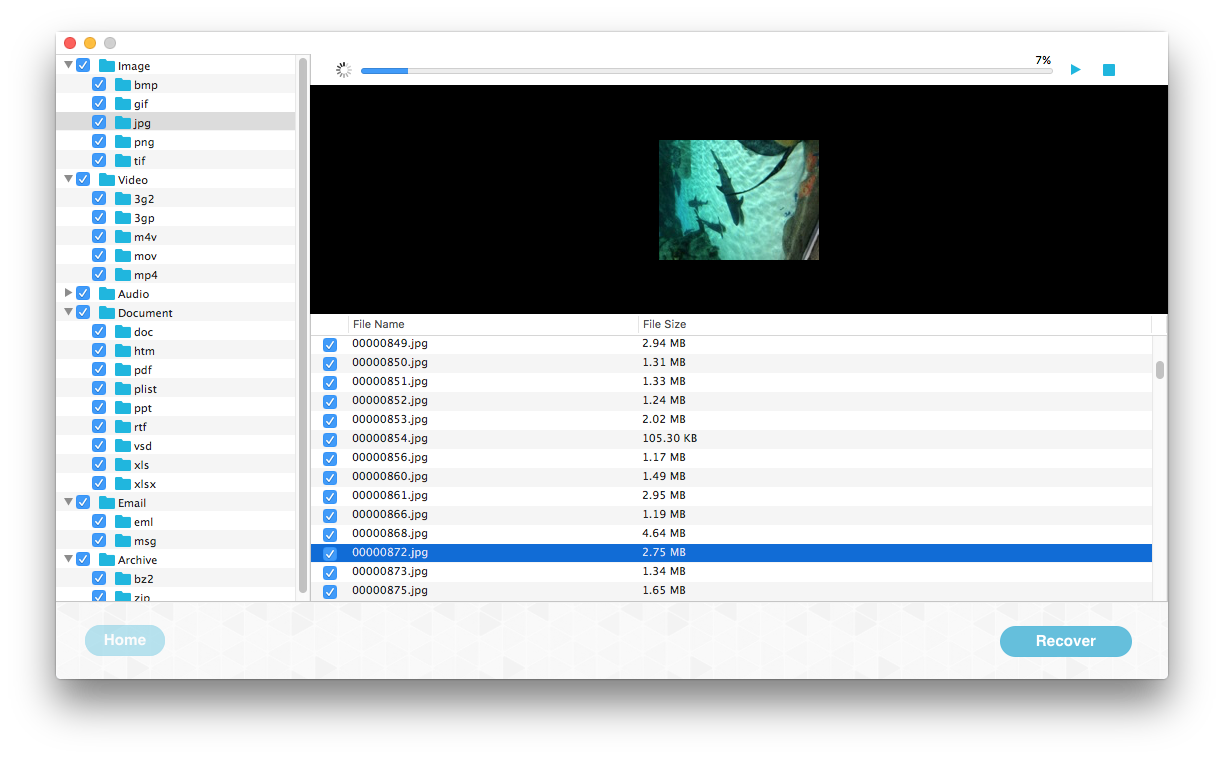 More Related Articles
About Fireebok Studio
Our article content is to provide solutions to solve the technical issue when we are using iPhone, macOS, WhatsApp and more. If you are interested in the content, you can subscribe to us. And We also develop some high quality applications to provide fully integrated solutions to handle more complex problems. They are free trials and you can access download center to download them at any time.