Whenever we upload photos to a website or server, large photo will cost more longer time to transfer. In addition, a large number of photos from mobile phones and other cameras also take up most of our computer disk space. If we can reduce the photo file size, but keep the photo quality and pixel size, transfer efficiency and disk utilization will be greatly improved. Most of digital photos use .jpg file format to take photos, and Jpg photo can be compressed, and photo lossless compression will solve this problem perfectly. Today we provide some solutions to compress photos without losing quality on macOS.
Use macOS Preview.app to compress a photo.
1. Open the photo with Preview application.
2. Click menu File -> Export...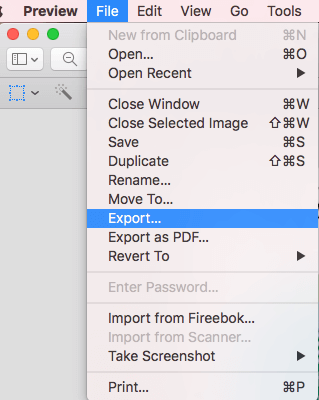 3. Select JPEG for Format (uncheck Alpha will make the photo more less), and drag the quality slide to adjust. The higher the quality of the photo, the lower the compression ratio and the larger the photo file. You need to control the balance between the photo size and photo quality.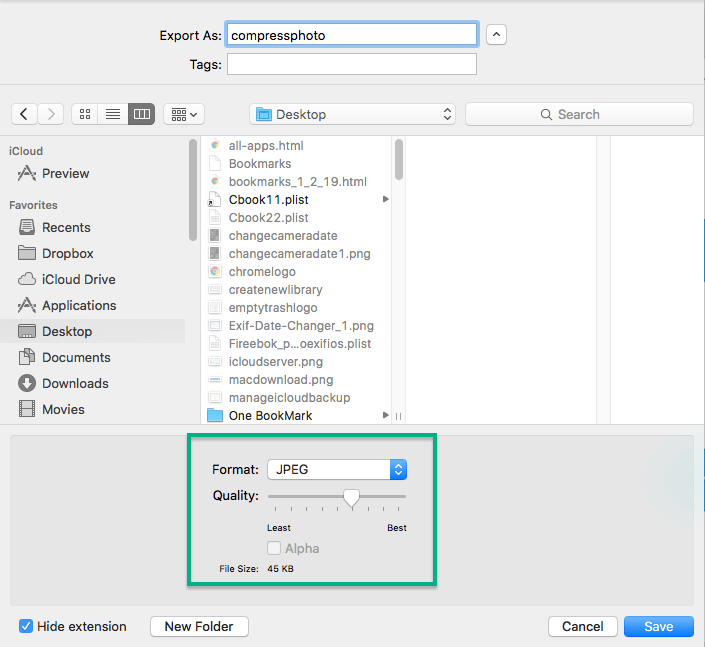 4. Choose a location to save this compress.
Use other third-party applications
There are many online image compression tools, but they can compress image, such as .png file. It's not a good choice to compress photos. Here we use free PhotoPress to compress photos on the mac computer. It's a free photo lossless compression application for macOS. It's simple to use, drag and drop photos will be complete. You don't need to adjust the compression ratio in Preview application.
1. Download and install PhotoPress application to the computer.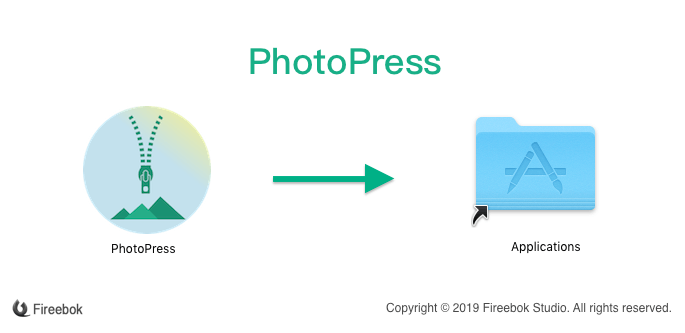 2. Drag and drop photos into PhotoPress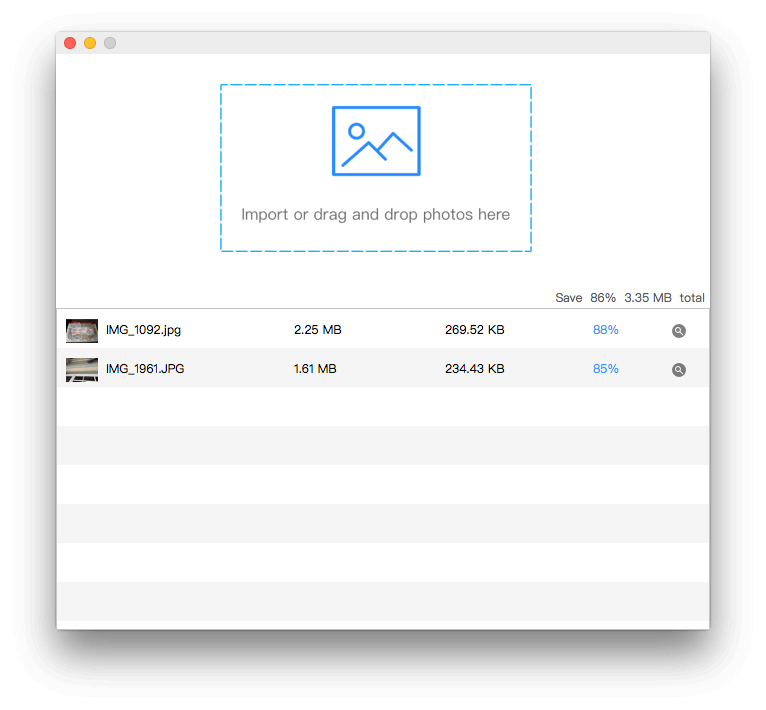 3. The compressed photo will be list there.
In addition, you can remove the photo metadata if you need to keep the photo private before publish it to the internet. And PhotoPress also provide the feature to resize photo (go to File menu -> Resize Photo).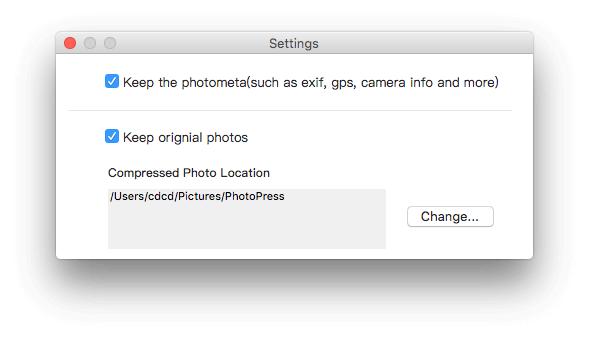 More Related Articles
About Fireebok Studio
Our article content is to provide solutions to solve the technical issue when we are using iPhone, macOS, WhatsApp and more. If you are interested in the content, you can subscribe to us. And We also develop some high quality applications to provide fully integrated solutions to handle more complex problems. They are free trials and you can access download center to download them at any time.