While losing data affects everyone who uses an iPhone, especially for those who reply on iPhone for business. It is really an unpleasant experience. And while retrieving the erased data can be extremely difficult to deal with in some cases, preventing against data loss is very important to you.
The reason that data goes missing are varied, but seven listed below are the most common.
1. iOS software update
Some users state that their contacts were wiped when updating to the new iOS, even after restoring the rest of the device's settings as is the norm. It's recommended that you just hit "update" button left without any security of your content, all you have to remember is to back up your device to either iCloud or iTunes on a local computer.
2. Restore to factory settings
Restoring your iPhone to factory settings may remove all of your personal information like text messages, notes and appointments, although it retains some of its apps.
3. Jailbreak
Jailbreaking your iPhone voids the warranty, and this operation often got stuck in DFU mode. Restoring your iPhone in iTunes will erase everything including SMS, photos, videos etc.
4. Delete data due to mis-operation
Deleting information simply by touching the screen the wrong way, getting rid of unwanted contacts on your iPhone or other mis-operations will make your regret most before backup.
5. iPhone crashing
iPhone crashing like camera library, mail or contact app crashing will put your iPhone into blank screen with Apple sign in white. Then you find all your photos, contacts were gone after it came back.
6. Get your iPhone wet or have it stolen
If you have had the horrible misfortune of having your iPhone dropped in water or stolen, maybe you will see all your valuable information get lost, including contacts, photos, music, SMS, ideas, etc in a second.
7. Replacing iPhone battery
All flash memory in the phone (except RAM) is retained without power. Replacing the battery has the same effect as resetting your iPhone, be careful with this!
When these happened and your data was gone, don't despair. Fireebok Fone Rescue can help you to recover it without any issues. Just install it on your computer, then launch the program and connect your iPhone to your computer, it takes a few seconds to get your data back.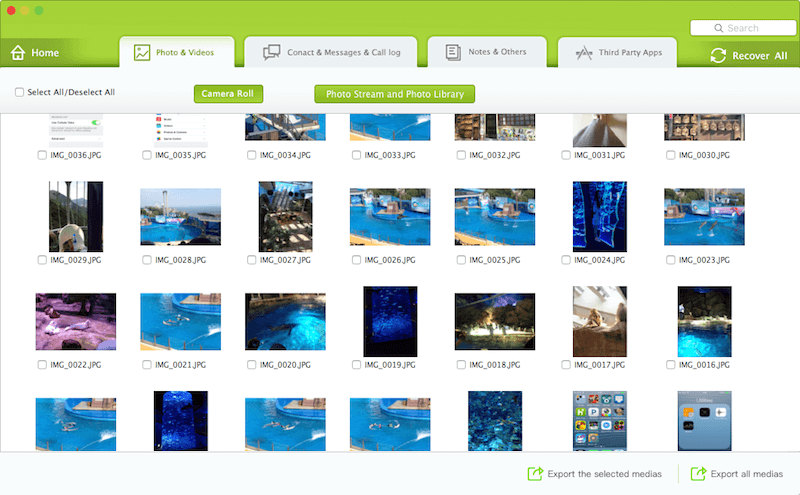 More Related Articles
About Fireebok Studio
Our article content is to provide solutions to solve the technical issue when we are using iPhone, macOS, WhatsApp and more. If you are interested in the content, you can subscribe to us. And We also develop some high quality applications to provide fully integrated solutions to handle more complex problems. They are free trials and you can access download center to download them at any time.