From InfoTrends' report, the consumers shot 1.2 trillion digital photos in 2017. And 85% of photos came from the mobile Phone. And let's say we take 5~8 photos per day per person in the past year. Another feedback came from iPhone users voting on Quora, and 80% of iPhone users reported that Photos take up most of the storage space on the iPhone.
There are so huge photos stores in our phone, but the iPhone storage is fixed, it can't expand the space. After we used iPhone for a long time, we usually have to transfer or delete iPhone photos and videos to free up iPhone storage space. Have you ever experienced accidentally deleting an important iPhone photo without backups?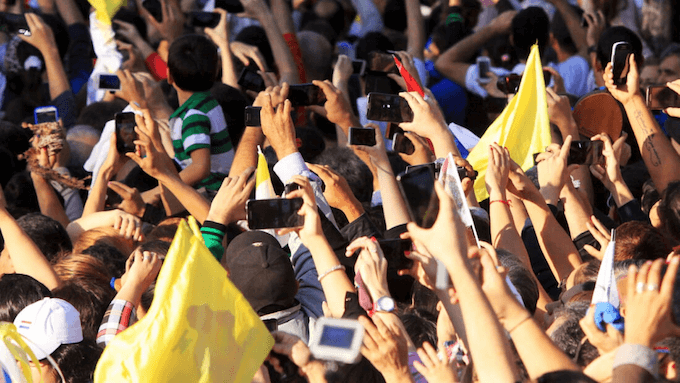 How can i recover deleted permanently photos from my iPhone without backups? This is one of the most common questions in the Apple Support community. There are many iPhone users who want to get help. But in Apple's official answer, unless you have iTunes or iCloud backup, there is no way. But in fact, we can still use the other 5 ways to recover deleted iPhone photos without any backups.
1. Recover from Recently Deleted Albums
Deleted Photos and videos in your Recently Deleted Albums stays there for 30 days. You might have accidentally deleted your photo or video, and now it may be in the Recently Deleted folder.
Go to iPhone Photos > Albums > Recently Deleted. If you see the missing photo, you can move it back into your All Photos album. Select that photo and click Recover at the bottom view.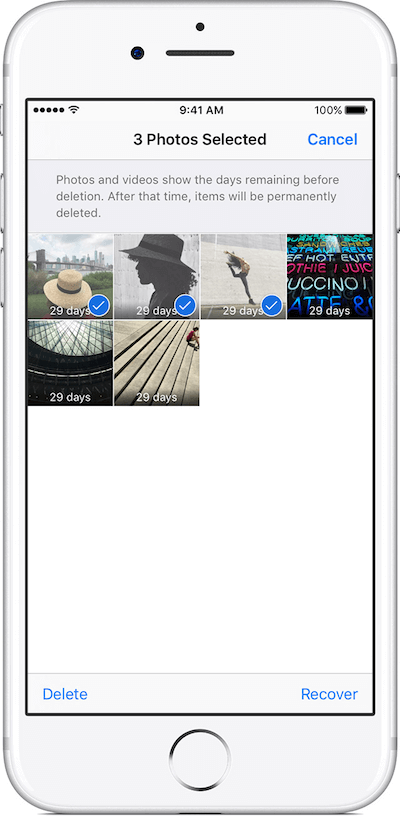 2. Recover from iCloud Photos Library
If you have turned on iCloud Photos Library in iPhone, there is another chance to recover the deleted photos from the iCloud Photo Library. You can access your iCloud Photo Library from other Apple Device or the browser with the same iCloud account. You may can find the deleted photos in the Recently Deleted Albums in iCloud Photo Library. Or if one of your Apple Device connected to WLAN and has synced the iCloud photos before, but it's offline when you deleted the iPhone photos. You can still find the deleted photo in that device before it sync the iCloud drive.
3. Recover from My Photo Stream on Other Apple Device
When you turn on the Upload to My Photo Stream, your new iPhone photos will be uploaded to your other iCloud device when connected to WLAN. You can find My Photo Stream albums in Photos from iPhone, iPad, Mac device.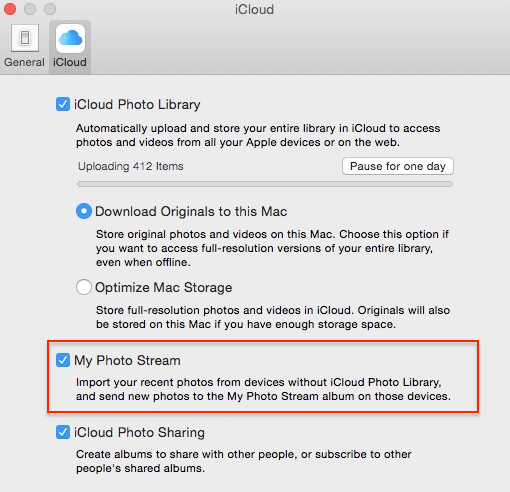 4. Recover from your Mac disk
If you have a mac computer and they are use the same iCloud account with your iPhone. You have another way to rescue your deleted iPhone photos. Once your Mac computer has synced the photos from iCloud Photo Library or My Photo Stream. They will be stored in your mac disk to sync with iCloud server more faster. You can find the Photo Library folder and My Photo Stream folder in Photos Library. When you deleted photos from iPhone, the photo will deleted from all iCloud device including your mac computer. But fortunately, the remove process is not safe deletion. It means that you can recover those synced iPhone photos from the mac disk if the deleted data has not overwritten by other computer data. Here we use Fireebok Data Recovery for Mac to recover the sync iPhone from the Mac disk.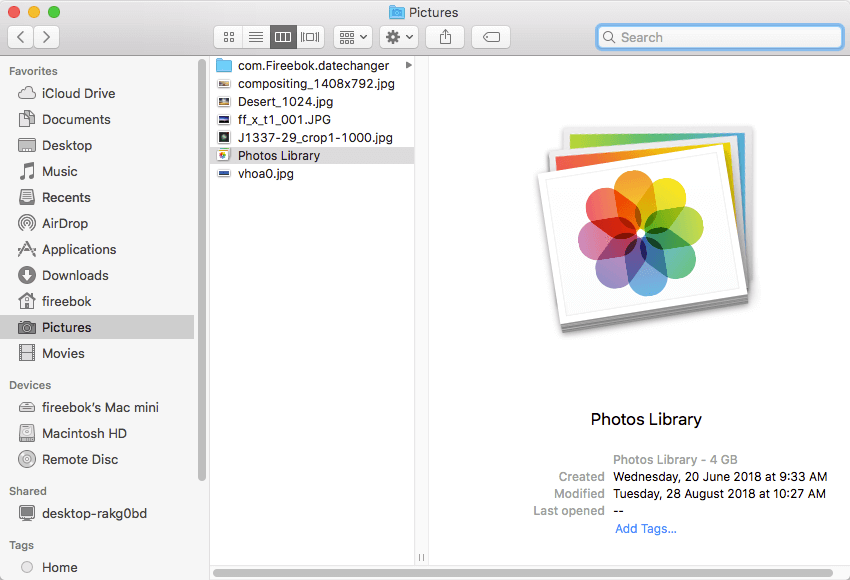 First download and install Fireebok Data Recovery for Mac on your computer.
---
Data Recovery


Recover data lost due to accidental deleting, formatting, virus infection,
and other unknown reasons.
---
Launch the program and choose your startup volume. Here we choose the Macintosh HD volume, then select the Delete Recovery and click Start Scan button.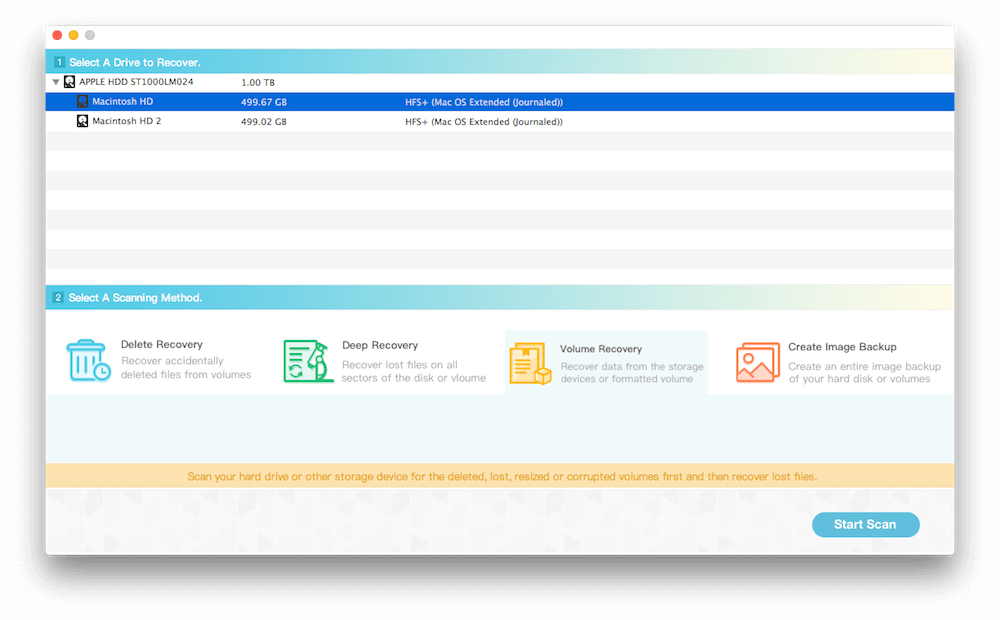 After the scanning has completed, you can find the deleted photos under iCloud Photo Library or My Photo Stream folder. Then Click "Recover" button to save them in a different disk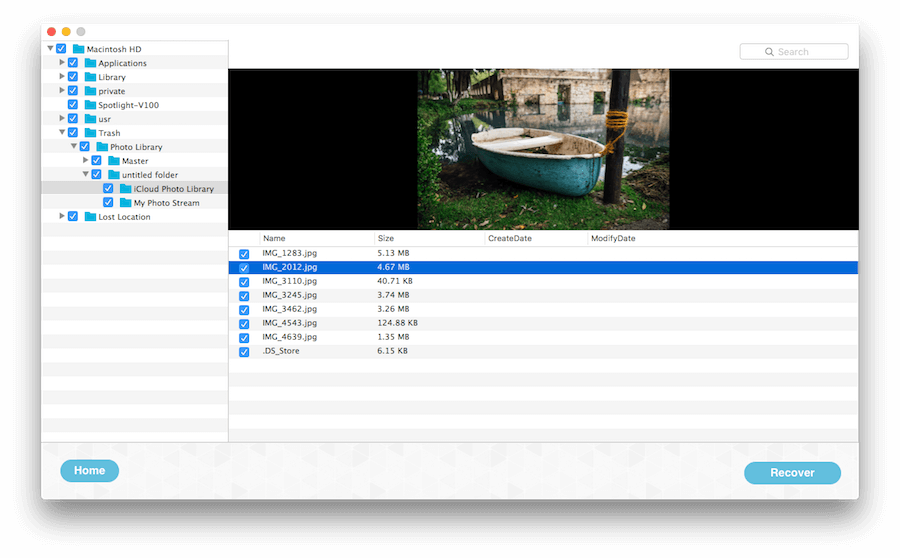 TipsYou need to recover them as soon as possible, otherwise the original data may be overwritten by the other data. If you can't find them with the Delete Recovery, just have a try to scan with Volume Recovery and Deep Recovery.
5. Recover from your iPhone Device
If you've tried all of the above steps and you still can't recover the delete iPhone photos. The last way to recover them from the iPhone device. iPhone generates thumbnails of various sizes for each photo in order to accommodate landscape and portrait, and speed up the preview. When you have deleted the iPhone photos, you have a chance to get a large thumbnail of this photo from the iPhone device. Here we use Fone Rescue to recover the deleted iPhone photo and thumbnail.
Download Fone Rescue here, and install it on your computer. It needs to connect your iPhone with the computer
---
Fone Rescue


Recover lost or deleted SMS, contacts, photos, videos, notes and more for
your iPhone with ease.



For Window & Mac OS X
---
Launch the program and Select "Recover from iOS Device" mode, and click "Start Scan" button. It will scan your iPhone immediately.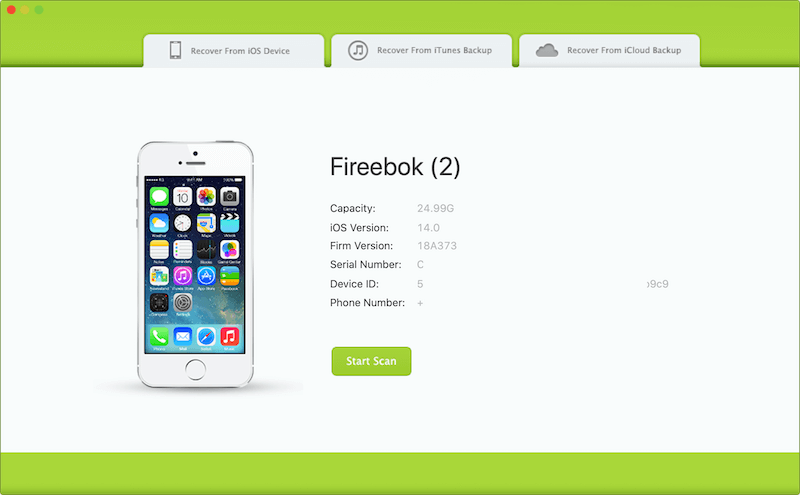 After scanning, you can find all iPhone photos in Camera Roll tab and Photo Stream and Photo Library tab under Photo &Videos section. Then select photos to recover them.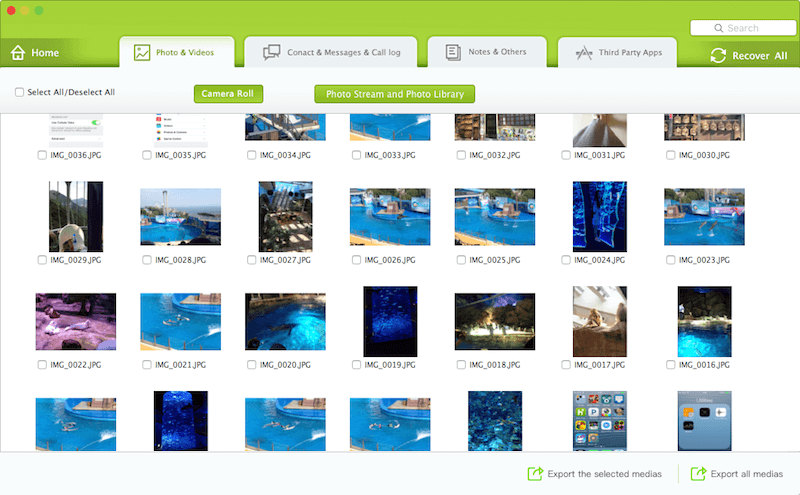 That's all solutions to recover iPhone deleted photos without backups, if you have stored these photos in more places, then you have more chances to bring them back.
More Related Articles
About Fireebok Studio
Our article content is to provide solutions to solve the technical issue when we are using iPhone, macOS, WhatsApp and more. If you are interested in the content, you can subscribe to us. And We also develop some high quality applications to provide fully integrated solutions to handle more complex problems. They are free trials and you can access download center to download them at any time.