As Apple's iPhone has become a sought-after handset worldwide, one of most common things that can happen while using the smartphone is that you may lose your contact details by accidental. Jailbreak, iOS upgrade or restoring to factory settings may erase your data, but that doesn't mean it is gone forever. Each time you connect your iPhone to your computer, iTunes automatically syncs the data in iPhone's database. As long as you've got a backup of your contacts, you can recover it on your iPhone easily.
Recover lost iPhone contacts via iTunes backup files
You're in luck if you have backed up before you deleted the contacts, just restore from iTunes backup files via iTunes.
Step 1: Configure iTunes so that it doesn't automatically sync with your iPhone when it is connected to your computer;
Step 2: Connect your iPhone to your computer;
Step 3: Open iTunes, right-click on your device and press "Restore from backup...".
Recovery tool method to retrieve deleted iPhone contacts without backup
Below assorted are step by step guide of how to recover deleted contacts on Mac (similar to that on Windows), before that, you need install and run Fone Rescue on your computer.
Step 1: Connect iPhone to your Mac;
Step 2: Run the program and click "Recover from iOS Device" to start the progress;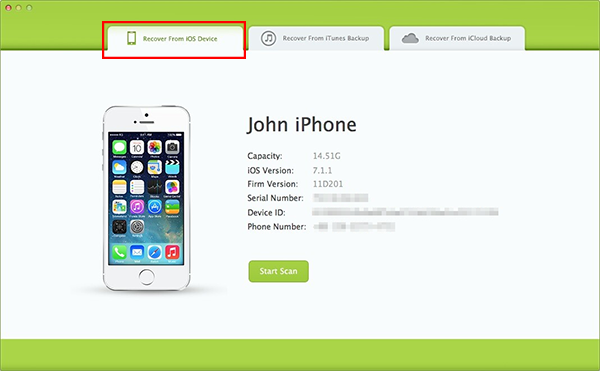 Note: You can preview the files recovered and your device information during the scan.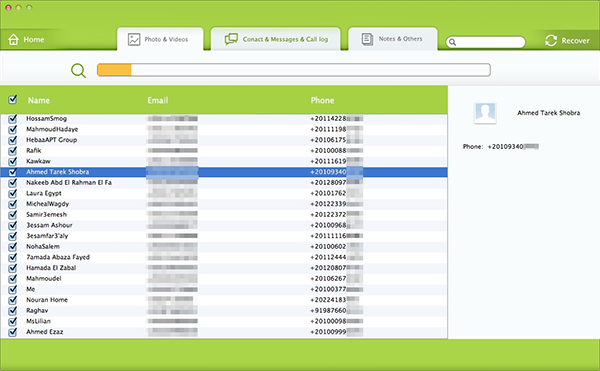 Step 3: Preview the deleted contacts before you decide to recover;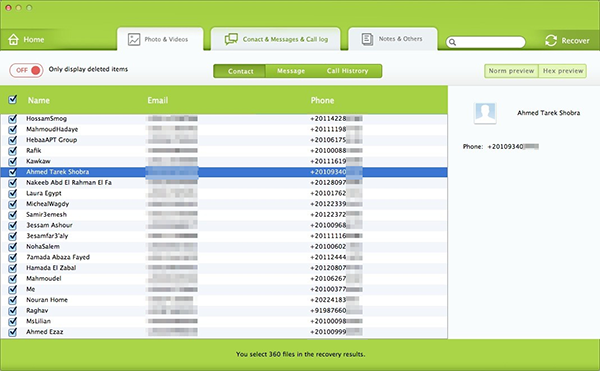 Step 4: Click "Recover" to save the contact. All contacts that you selected will be saved as .vcf on your computer.
And Fone Rescue adds "Hex preview" function in new version. All the contact data will be converted to hex data in Hex Preview mode, including deleted contact fragments, you can search any key words in hex windows.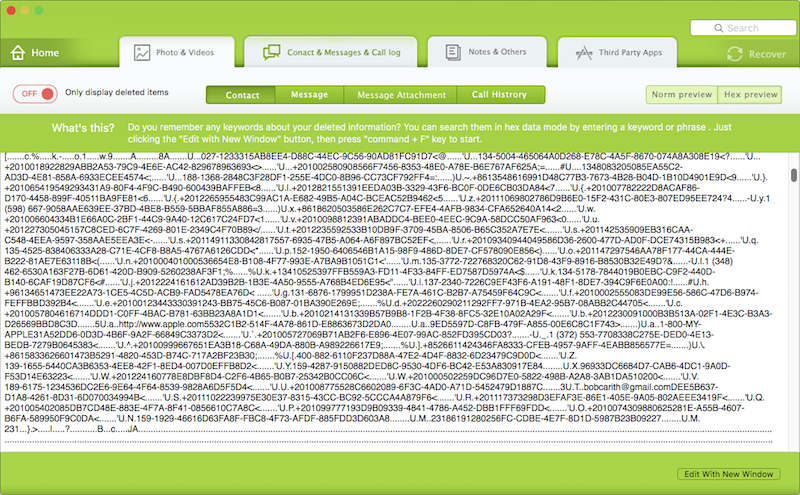 More Related Articles
About Fireebok Studio
Our article content is to provide solutions to solve the technical issue when we are using iPhone, macOS, WhatsApp and more. If you are interested in the content, you can subscribe to us. And We also develop some high quality applications to provide fully integrated solutions to handle more complex problems. They are free trials and you can access download center to download them at any time.