Recently my brother's iPhone 6S was stolen, when he called to me, he said that he opened the iCloud service also opens FindMyiPhone, but he can't find the location of the iPhone because the thief shut down it. But due to my brother turn off "Send Last Location", I can't find the last location, it ended in failure.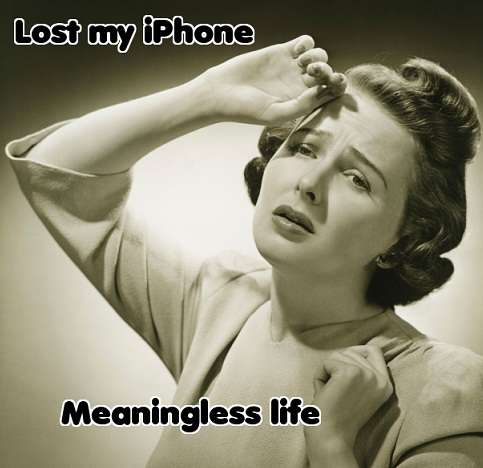 How to find your lost iPhone when it's no battery or be shut down by someone? Most parts of people knows that find the lost iPhone with find my iPhone, but it's more important to set your iPhone before you loss. It is very frustrating for my brother's situation.
How to set FindMyPhone before it loss
Set something in your findmyphone, it will be very helpful to find your iPhone when it lost or stolen. It will send the last location to Apple, even when your iPhone has no battery, or be shut down.
1. Open your iPhone, enter Settings->iCloud. login iCoud with your Apple ID.
2. Enter iCloud-> Turn on Find MyiPhone.
3. Turn on Send last location, it will send your last location of your iPhone when the battery is low or it be turn off by the thief.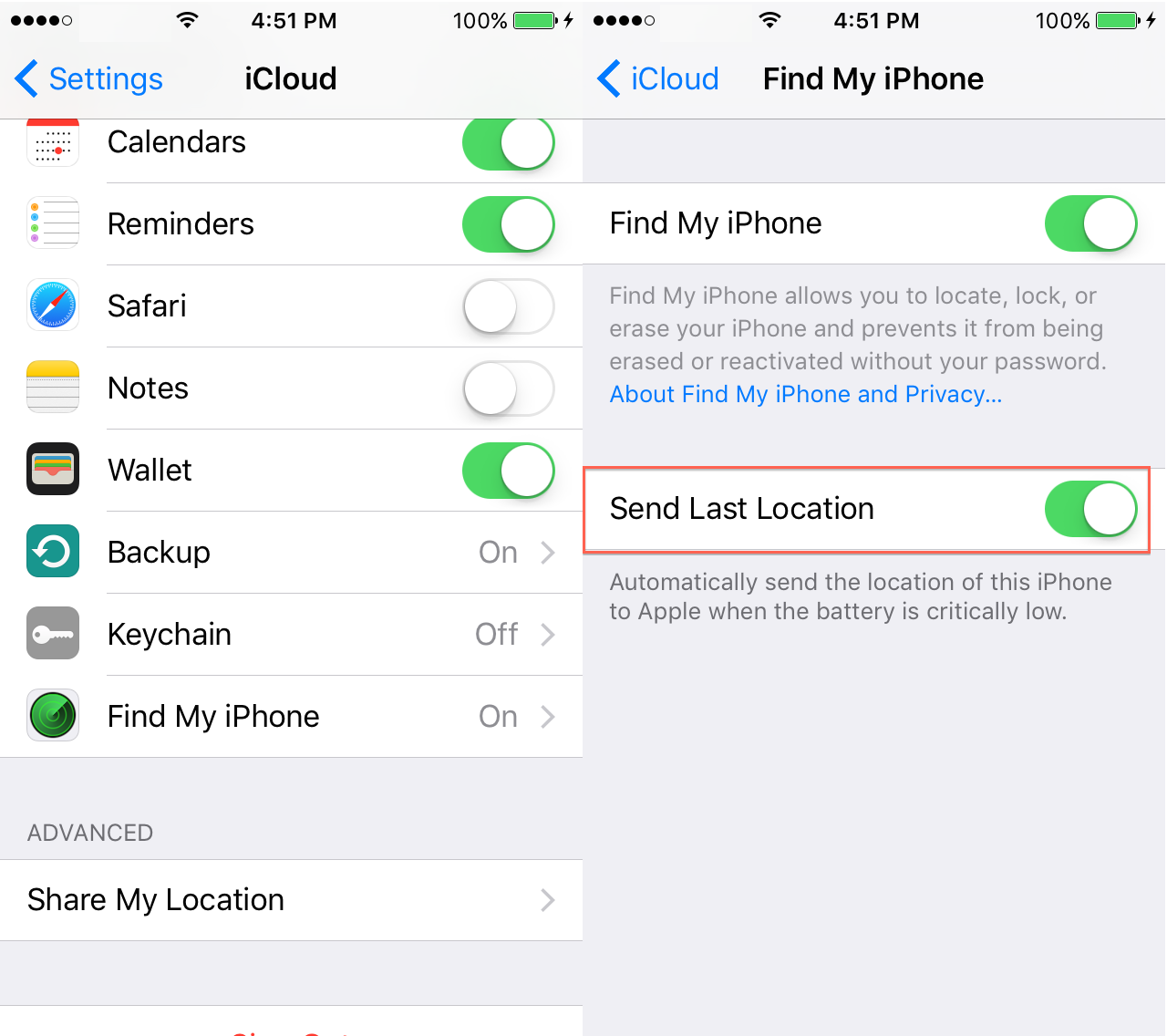 How to find your lost iPhone with FindMyiPhone
When you lost iPhone, you can use findmyiphone on iCloud website or another iPhone.
With iCloud website
1. login www.icloud.com with your apple ID which is the same as your lost iPhone iCloud account.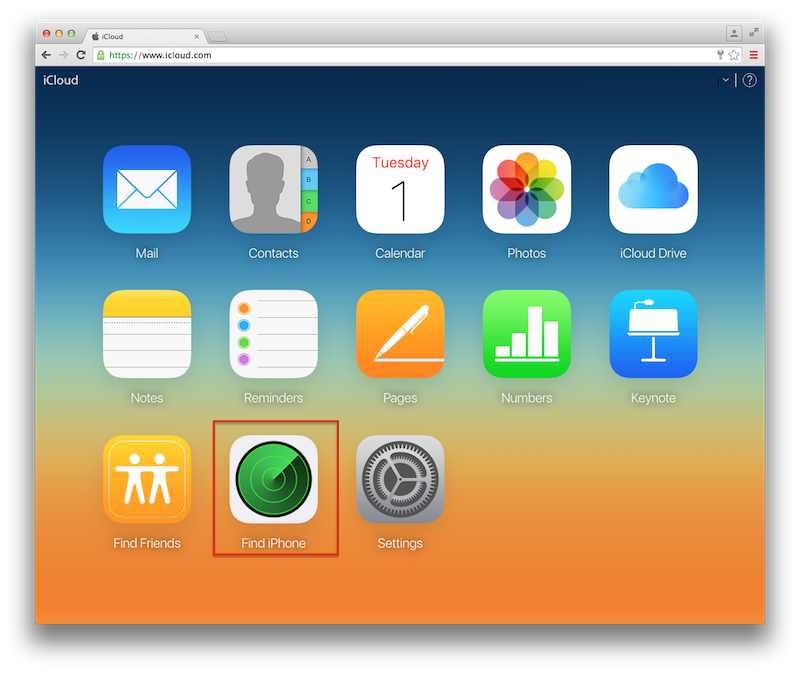 2. Enter findmyiphone and select your iOS device in All Devices.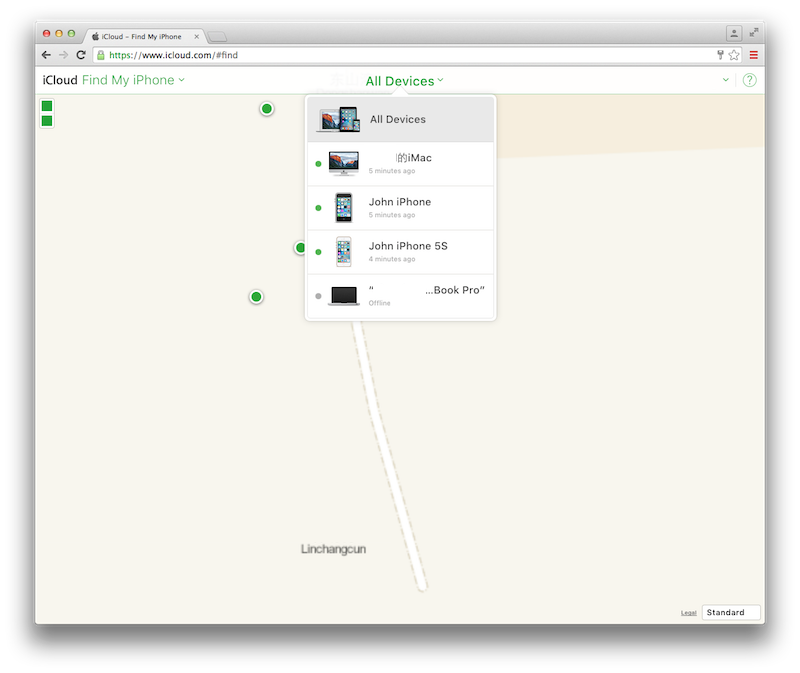 3. It will show detail information on the map, And there are three mode to select: Play Sound, Lost Mode, Erase iPhone.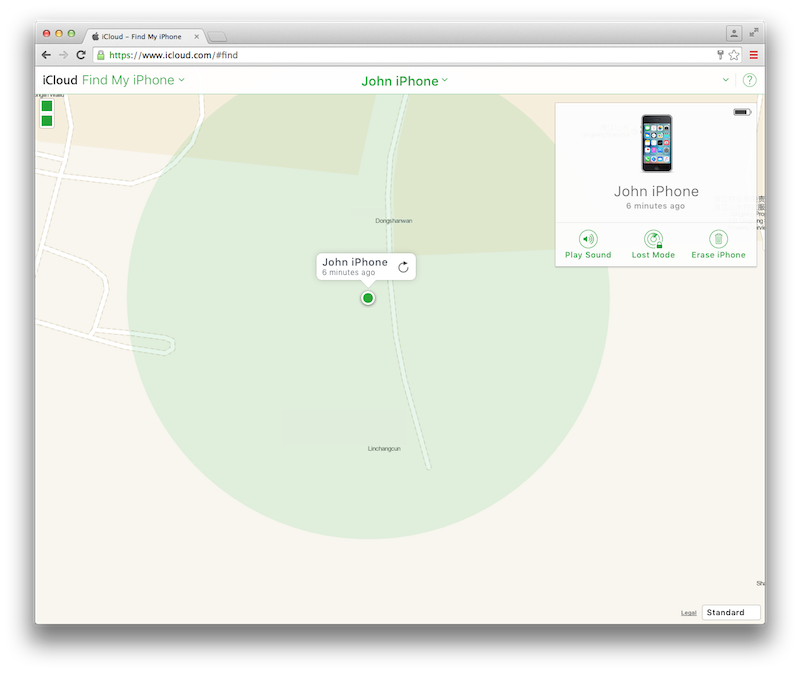 --Play Sound Mode: Your lost iPhone will run findmyiPhone alert ring.
--Lost Mode: It will put your iPhone in Lost Mode immediately, and allow you to send a message to your lost iPhone.
--Erase iPhone Mode: This will delete all the data on your phone, preventing the thief from accessing it.
With FindMyiPhone on iOS device
1. Find FindMyiPhone in AppStore and login with your Apple ID.
2. Enter FindMyiphone and select your iOS device in All Devices.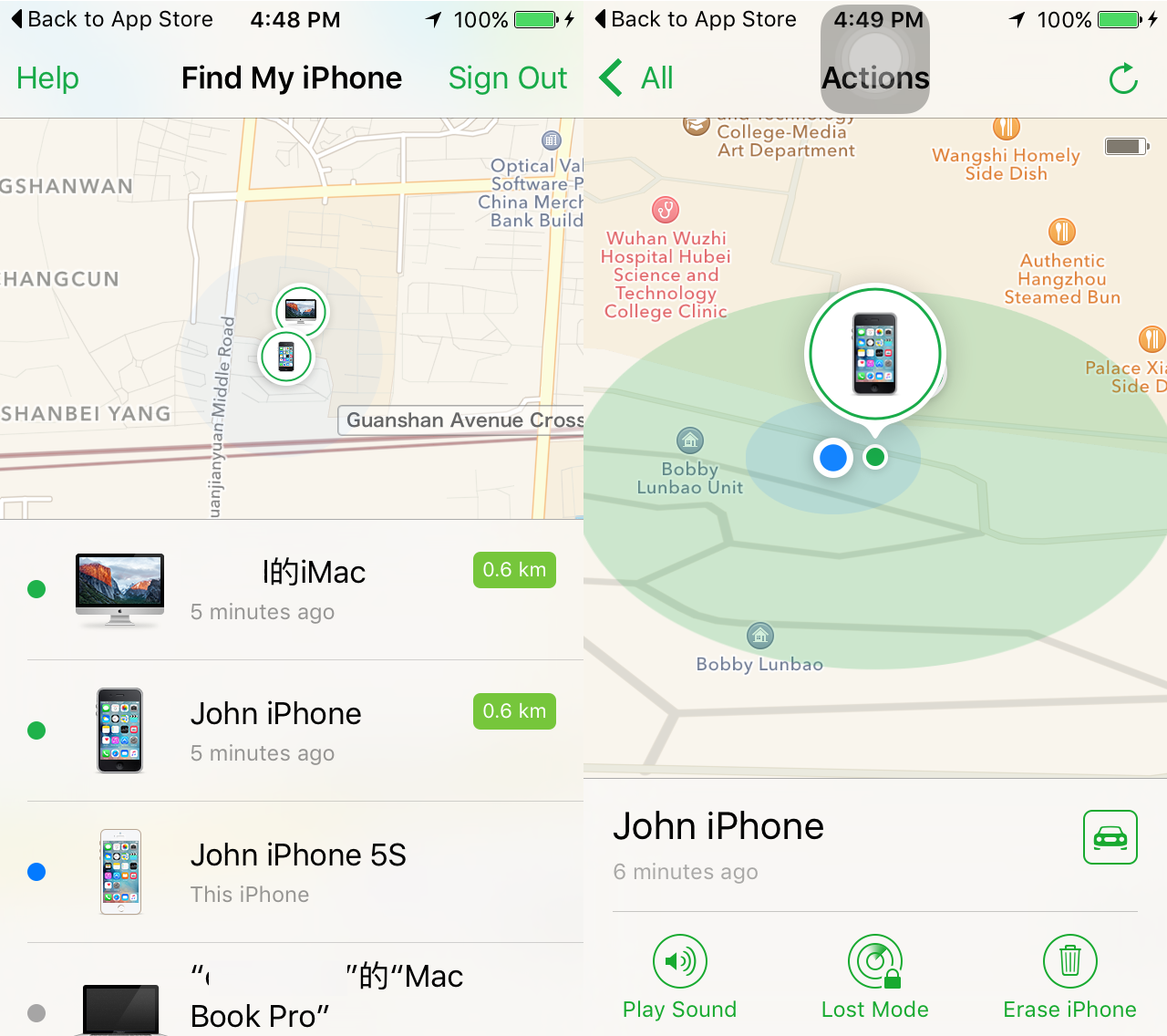 What should you do if your iOS device is offline
If the device you're looking for is turned off or out of battery, isn't connected to the Internet, or has had its Location Services disabled, it won't show up on the map. If you turn on "Send Last Location", Find My iPhone will show the last location on the map, Check the Notify Me When Found box to have Find My iPhone let you know when your device connects to the Internet so you can find it.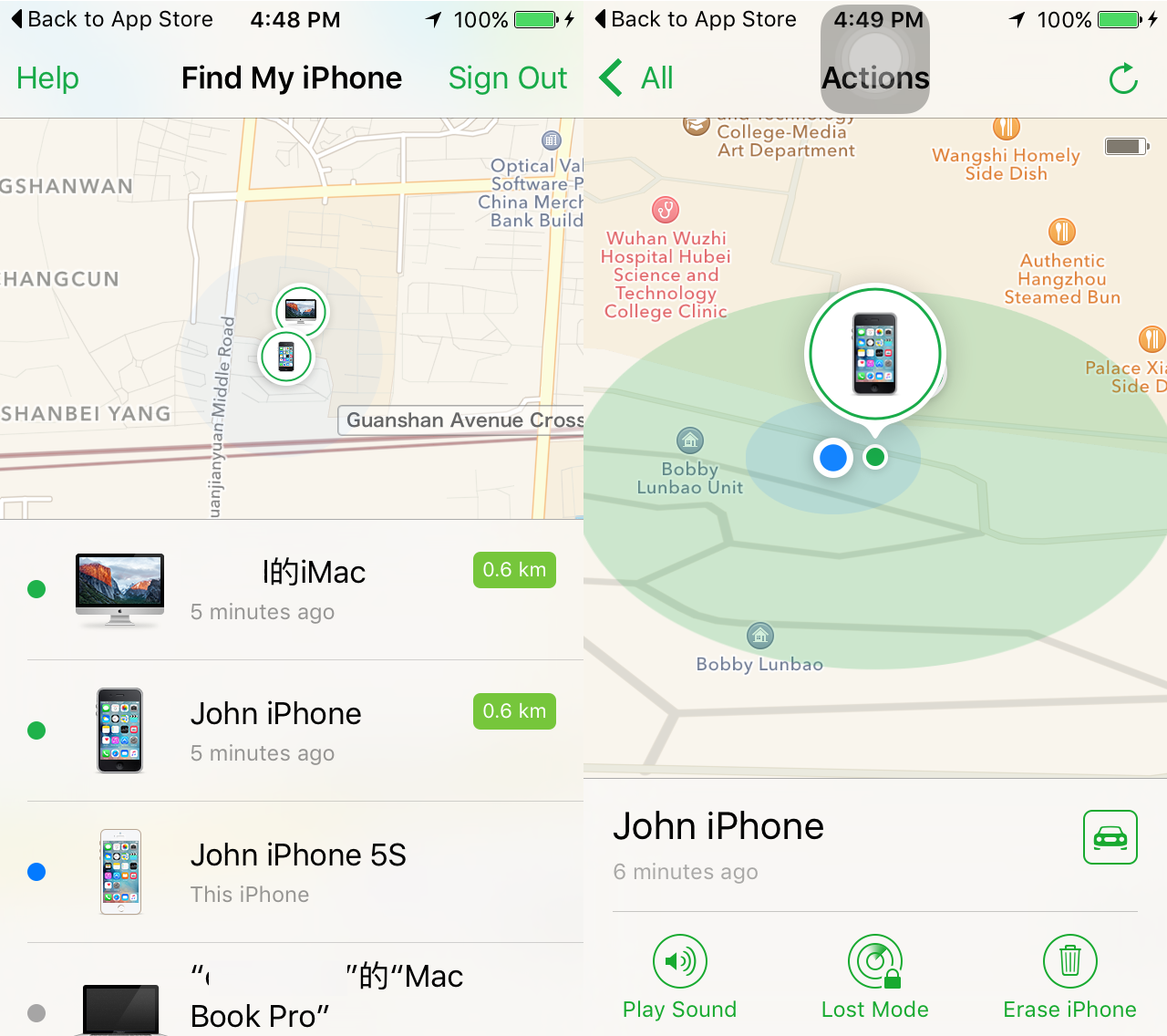 If after all the efforts, you still can't find iPhone. Restore the lost important contents on the iPhone will be a lucky thing. If you have made an iTunes/iCloud backup before, you can recover the important data such as photos, videos, contacts, SMS/MMS, note and more. And you need download a third-part iTunes/iCloud backup extractor tool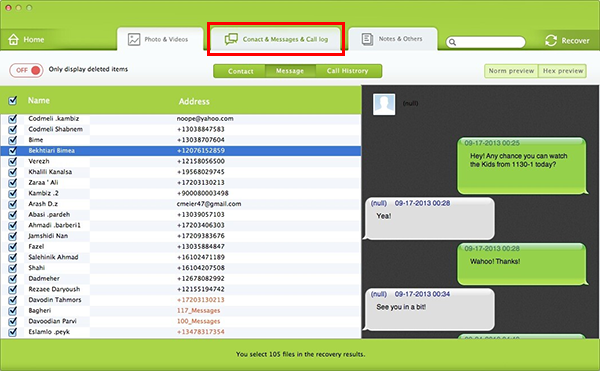 More Related Articles
About Fireebok Studio
Our article content is to provide solutions to solve the technical issue when we are using iPhone, macOS, WhatsApp and more. If you are interested in the content, you can subscribe to us. And We also develop some high quality applications to provide fully integrated solutions to handle more complex problems. They are free trials and you can access download center to download them at any time.