Many mac users used to store many documents and files on the Desktop. Since macOS Sierra and later, iCloud Drive uses the Desktop & Documents Folders to sync and store the desktop files on Mac. So we can access desktop files and folders from other iPhone, iPad and other Apple devices. But recently mac users feedback that their desktop files missed from the desktop for some reasons. It will disappear when updating macOS or rebooting and other case. Have we lost them? Where can we find them? There are many reasons for this, and this article provides 7 solution help you to retrieve or recover these missed desktop files on Mac.
1. Desktop & Document folders in iCloud
If you have turned on Desktop & Document folders in iCloud on your Mac, macOS stores these files and folders in iCloud and remove it from the home folder. Mac will automatically download them to the desktop because we need to view and edit there. Please check if your Mac stop download and sync iCloud Drive files. System Preferences... -> iCloud -> Options -> iCloud Drive -> Deselect the checkbox for Desktop & Document Folders. -> Click Done. -> Choose to keep a local copy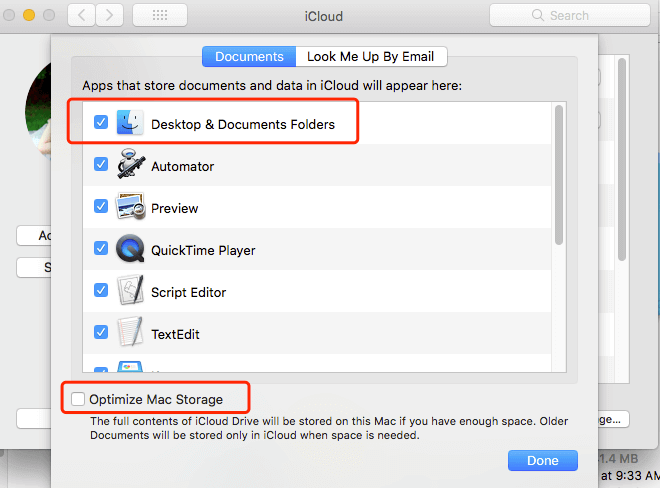 Or we can visit www.iCloud.com to check in iCloud server, and you can access your Desktop and Documents folder there.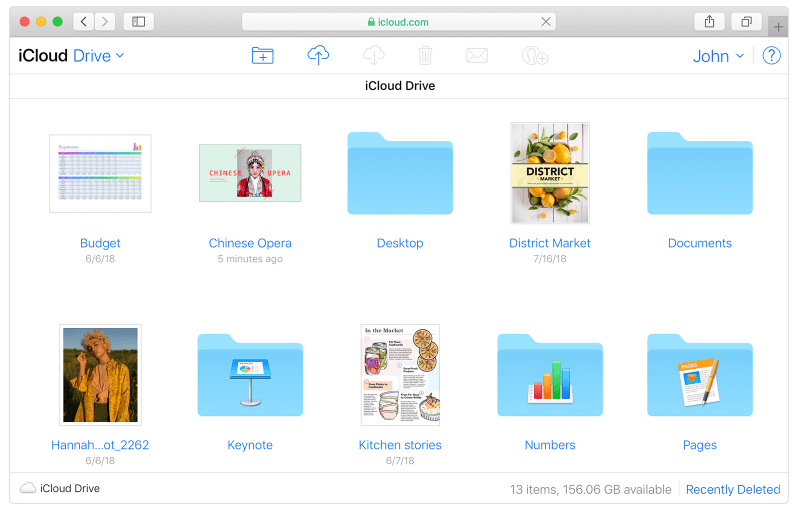 2. Check if the desktop files are hidden
As we all know, we can hide every file and folder on macOS with some tricks. Therefore, it's necessary to check if your desktop file has been hidden by other application for some reasons. Open Terminal.app(/Applications/Utilities), you can use the following command (cd /Users/username/Desktop and ls) to view the desktop files and folder.

If you want to make hidden files and folders visible, run terminal.app and use the following command: defaults write com.apple.Finder AppleShowAllFiles true and killall Finder

3. Check the Stacks
If you are using macOS Mojave, Stacks will automatically organize all your desktop files by file type, such as documents, images, PDFs, screenshots and more.  When you click a category,it will expand it and reveal all the content in the category on the desktop. If there is still no desktop files, have a try to disable Stacks. On the Desktop, right-click to open the context menu, and choose Use Stacks.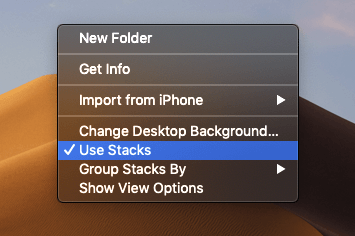 4. Restore from Trash
Check your Trash bin if your desktop files has been moved to the Trash by other application for some reason.

5. Search in Spootlight
If you still remember the file name of desktop files, you can have a try to search in Spootlight.

6. Restore from the Time Machine Backup
If you have backed up with Time Machine before the desktop file missed, you restore from the Time Machine backup. 1. Connect external backup hard drive with your Mac computer, Click "Enter Time Machine" 2. Select the backup date point to restore.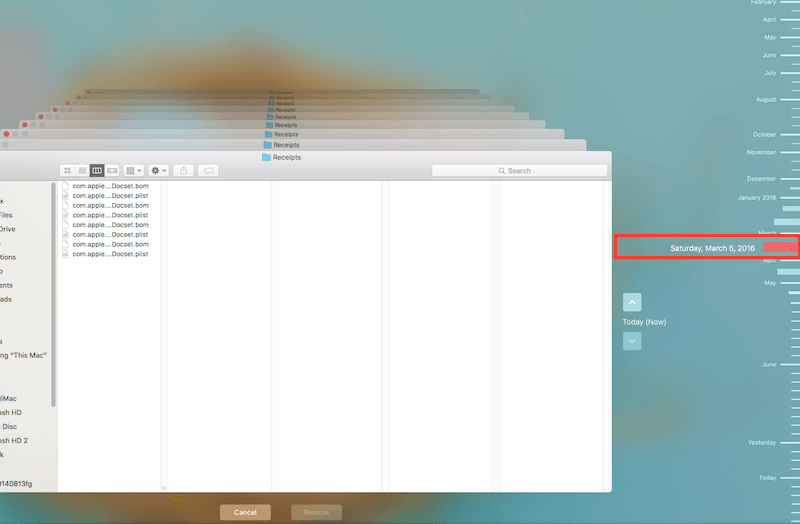 7. Recover with Data Recovery tool
If the desktop files and folder has been deleted from the computer without any backup, you can use Fireebok Data Recovery to recover the deleted or missed desktop files and folders. Here are the detail steps to use Fireebok Data Recovery to recover the desktop files and folders.
1. Download and install Fireebok Data Recovery on your Mac.
2. Choose the Macintosh HD, and select Deleted Recovery, click Start Scan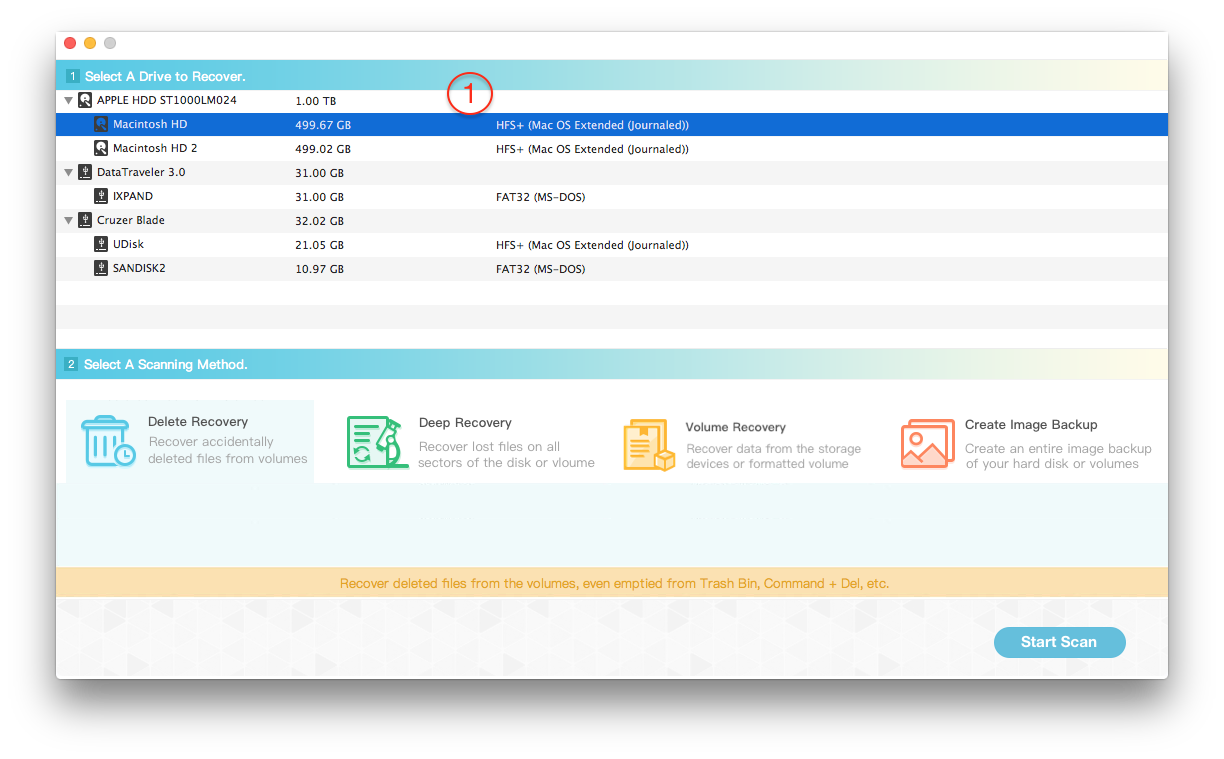 3. After the scan has completed, find the Desktop folder in the recovery result and click Recover to save to the different disk.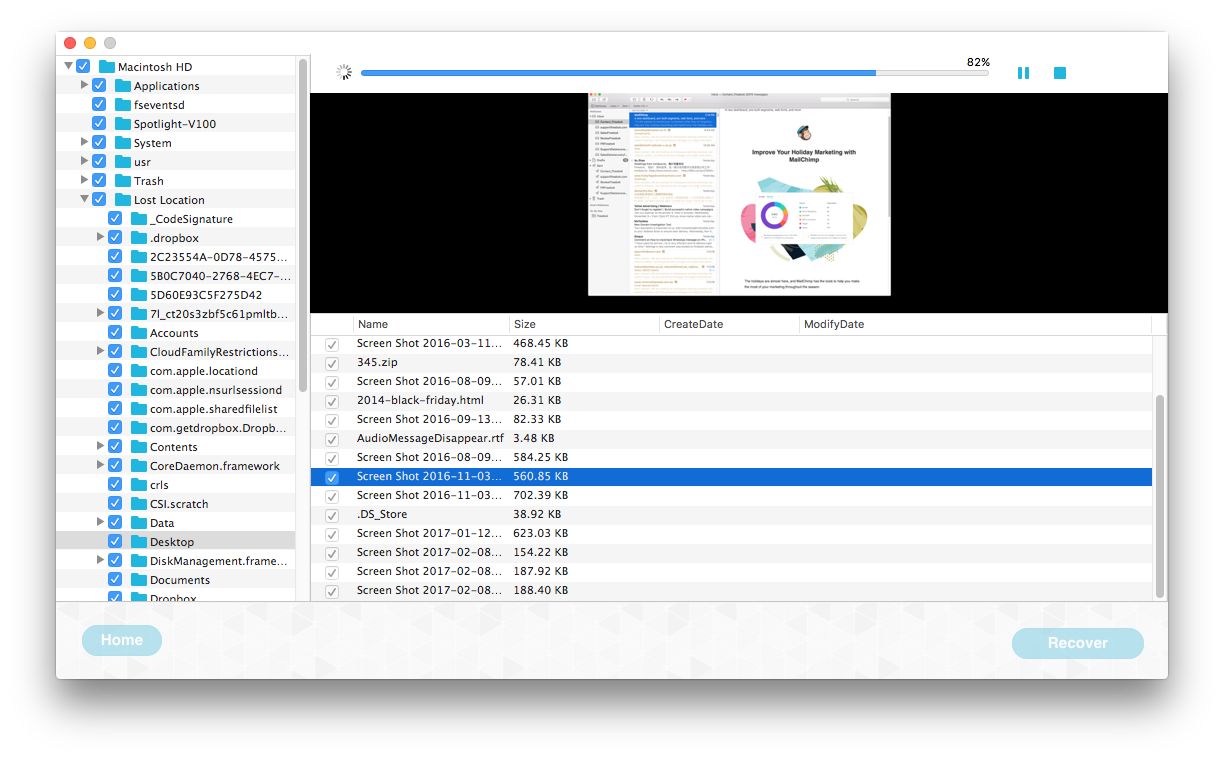 More Related Articles
About Fireebok Studio
Our article content is to provide solutions to solve the technical issue when we are using iPhone, macOS, WhatsApp and more. If you are interested in the content, you can subscribe to us. And We also develop some high quality applications to provide fully integrated solutions to handle more complex problems. They are free trials and you can access download center to download them at any time.