WhatsApp is the world's most widely used instant communication app, and we send text messages, photos and more friends and contacts every day. Contacts and chat information are the most important data in the app. In the old version of WhatsApp, when we ran WhatsApp on the iPhone, we could find the Contacts and Favorites tabs at the bottom of the app.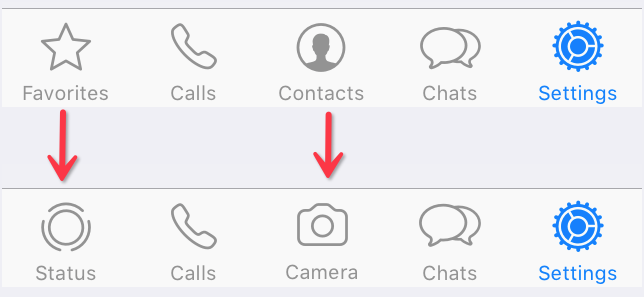 But now we can't directly access the WhatsApp contact list, the Contacts/Favorites tab has been replaced by the Status tab. We need to open WhatsApp, go to the Chat tab, and click on the new chat icon to see all WhatsApp contacts.
If we have a lot of important contacts on the iPhone, we need to download or export the WhatsApp contacts from iPhone to other apps, just like downloading and exporting contacts from apps like gmail and other apps. But WhatsApp does not provide the ability to download WhatsApp contacts in the WhatsApp app. How to do it? Don't worry, this article provides a solution for how to export WhatsApp contacts from the iPhone.
What we need to prepare:
1. A Windows PC or A Mac with iTunes installed
2. WhatsApp works fine on iPhone
3. Download and install WhatsApp Pocket on the computer
WhatsApp Pocket for Windows OS: 64 bit download and 32 bit download
WhatsApp Pocket for Mac X OS: Mac download
1. Connect the iPhone with the computer, it support almost iPhone models (iPhone 3GS~ iPhone XS, iPhoneXS Max, iPhone XR)
2. Run WhatsApp Pocket on your computer, expand the iPhone icon on the left tab.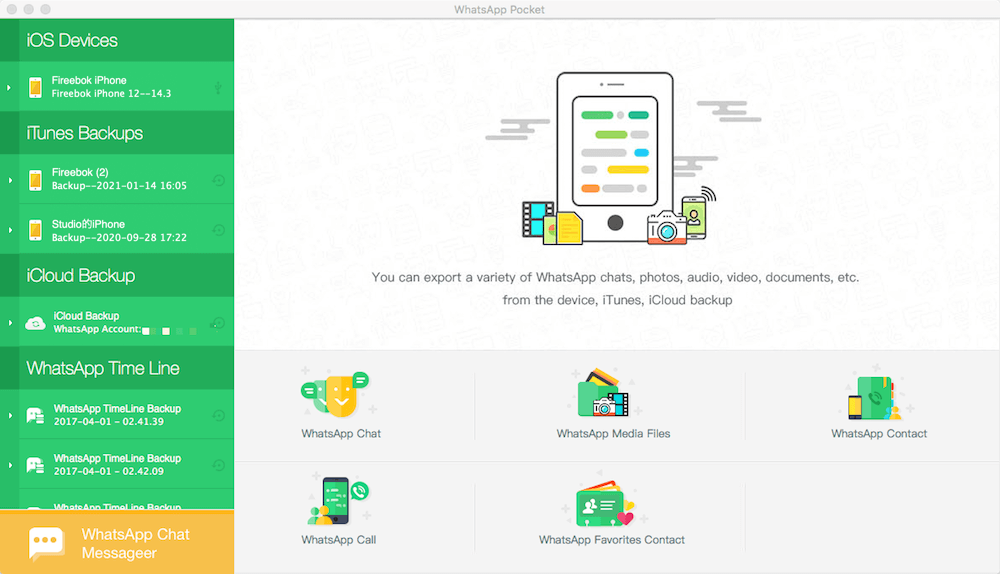 3. Click the WhatsApp Chat tab to scan, and wait for the analysis and scanning process to complete.
4. After the scan has complete, view all WhatsApp contacts under WhatsApp Contact tab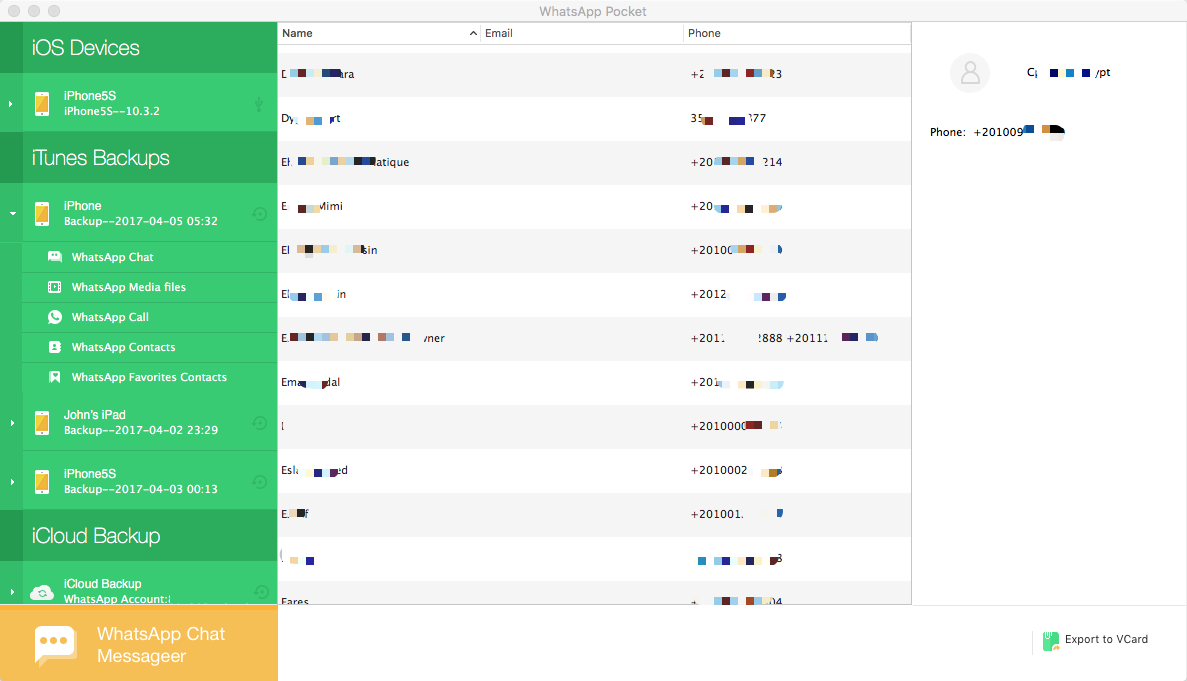 5. Click the Export to VCard button. choose a save location.
6. Open the save folder on the computer, then you can use those contact files.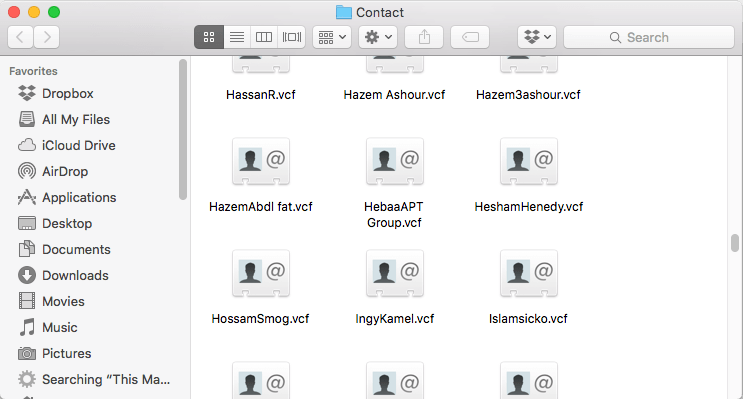 More Related Articles
About Fireebok Studio
Our article content is to provide solutions to solve the technical issue when we are using iPhone, macOS, WhatsApp and more. If you are interested in the content, you can subscribe to us. And We also develop some high quality applications to provide fully integrated solutions to handle more complex problems. They are free trials and you can access download center to download them at any time.