We use smartphone to listen to music, watch videos, send text messages, share interesting stories, play games, etc. It takes up most of our free time. Smartphone are inseparable from our daily lives. But consumer Reports estimates that in 2013, 3.1 million Americans experienced the terrible reality that comes with having your smartphone stolen (and iPhone is top target). With the increase in smartphone shipments, this data has not declined in the past few years.
So it's necessary to know how to protect your iPhone and what to do after your iPhone is stolen. If one day you find that your iPhone has been stolen, you may experience depression and helplessness. What you lose is not just the phone, but all your contact information, important documents and data. This article is about what to do if your iPhone is stolen. It will help you find the stolen iPhone and make up for the biggest loss after your iPhone is stolen.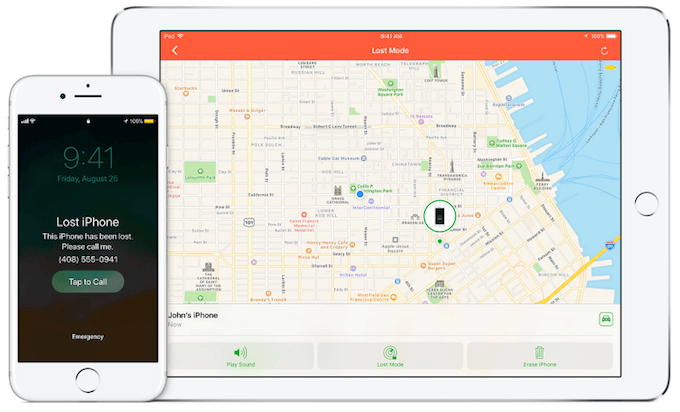 What do thieves do with stolen iPhones?
Nowadays it's completely useless to steal an iPhone, if you have it locked with a passcode and touch ID, or iCloud Lock. But the Thieves are smart, there are ways to make money from a stolen iPhone.
1. Thieves who do steal iPhones these days often do so for parts. They can take the phone apart and sell each part for a different price.
2. They are trying to sell them to people that do not know about iCloud locks or blacklisted devices. Or delete iOS firmware and change the IMEI number and sell online. That's the reason you see on eBay so many iPhone's "iCloud locked" and sold at a much cheaper price.
3. They try to change your iCloud password after by sending you a text to a fake Apple site and activate your iPhone again.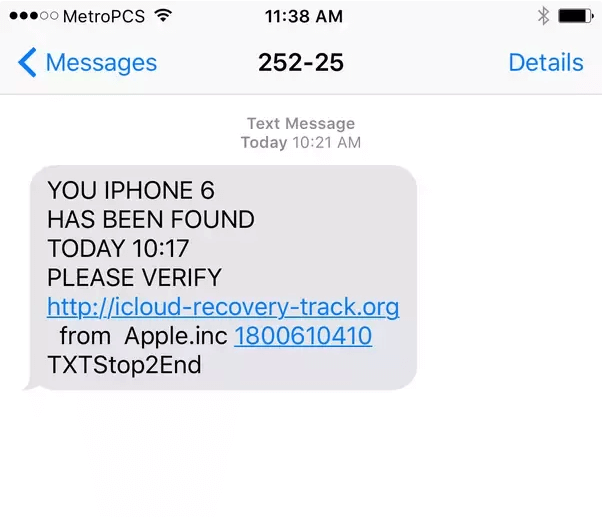 Find the stolen iPhone
1. Call and Text your iPhone
If the thief changed his mind and decided to return the iPhone to its owner. Send a short text message, provide your contact details and rewards, and ask the iPhone to be returned.
2. Track your stolen iPhone
Apple provides FindMyiPhone to track the lost and stolen iPhone. If Find My iPhone is enabled on your missing device, Sign in to www.icloud.com/find on a Mac or PC to find your iPhone. Click All Devices. In the list.
A green dot means it's online. If the device is online and can be located, its approximate location is shown on the map, and you also see the time it was last located.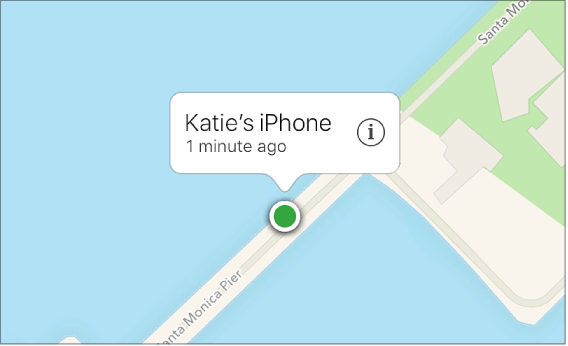 A gray dot means it's offline. If the device was recently online, you see the time it was last located. If the device has been offline for over 24 hours, you see "Offline."
Of course, you can turn on Lost Mode . They can lock your device with the Passward and display a custom message with your phone number on your missing device's Lock screen. Or Erase your iPhone to protect iPhone data, but after you erase a iPhone device, you can't track it.
3. Report your lost or stolen device to local police
Contact your local law enforcement agency to report a lost or stolen Apple device with the serial numbers.
4. Call with Apple care
If you call apple care (apple support) you can tell them the device is stolen and they can make a note in their system saying the phone is stolen so if the serial number is ever entered in their data base for some reason they can see that it was stolen.
Find your iPhone data from the stolen iPhone
Sometimes, we are so frustrating when iPhone is stolen because of the lost iPhone data. Some photos, documents and information are not evaluable. But there are still some solutions to restore those iPhone data from iTunes or iCloud backup. Fortunately, we can use Fone Rescue to extract and recover all iPhone data from the iTunes and iCloud backup. It can backup and recover the delete iPhone data from iPhone directly. And it also support to extract and recover text messages and other iPhone data, such as photos, contacts, notes and more from iTunes or iCloud backup.
First download Fone Rescue on your computer.
---
Fone Rescue


Recover lost or deleted SMS, contacts, photos, videos, notes and more for
your iPhone with ease.



For Window & Mac OS X
---
1. Restore iPhone data from iTunes backup
Step 1: Launch the program and Select "Recover from iTunes backup" mode, then choose an iTunes backup and click "Start Scan" button.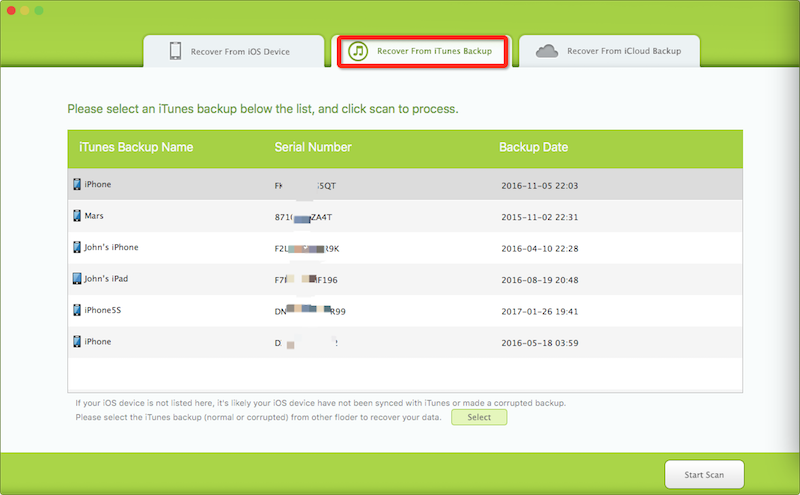 Step 2:After scanning, you will find all iPhone data will be showed below. You can choose any tab to preview the detailed of iPhone files.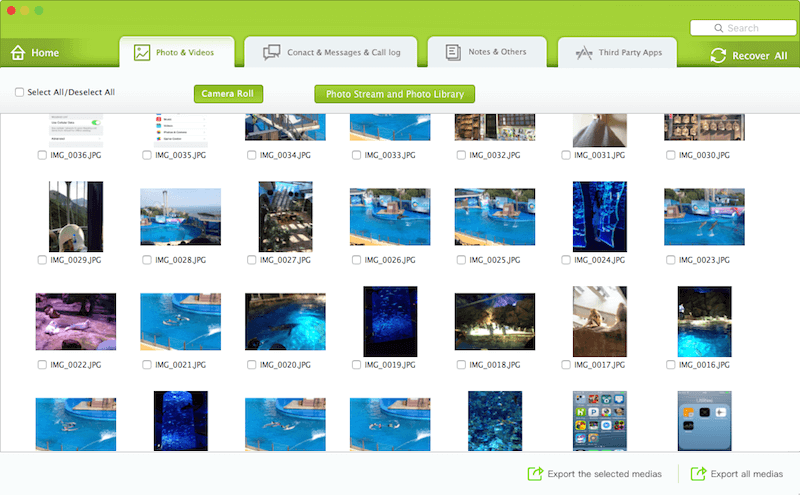 2. Restore iPhone data from iCloud backup
If you turn on iCloud backup on your iPhone, it will automatically backup your iPhone data. Therefore, you can also use Fone Rescue to extract iPhone data from iCloud backup.
Download iPhone Data Recovery -Fone Rescue here, and install it on your computer. It doesn't need connect your iPhone with the computer, and it needs the computer connects the internet.
Step 1: Launch the program and Select "Recover from iCloud Backup" mode, then login with your Apple ID.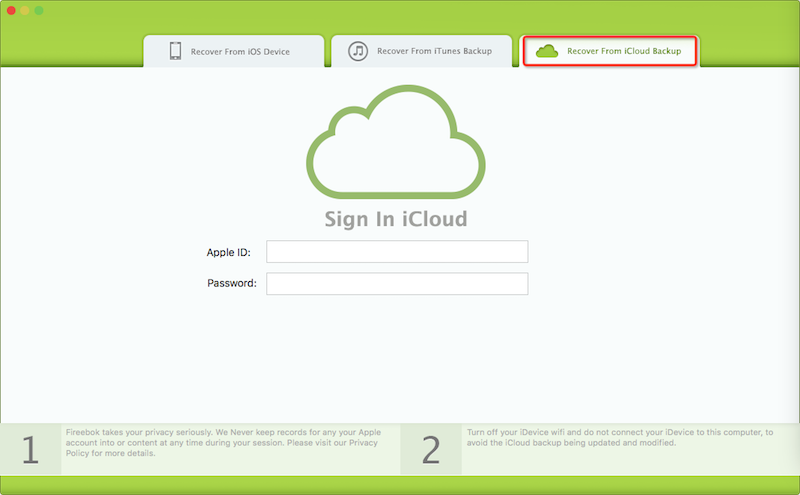 Step 2: All your iCloud backups will be displayed under the table. Select one for your iCloud backup and click "Download" button.
Step 3: After the scanning iCloud backup has completed, you can preview all iCloud contents, and choose the iPhone data to restore.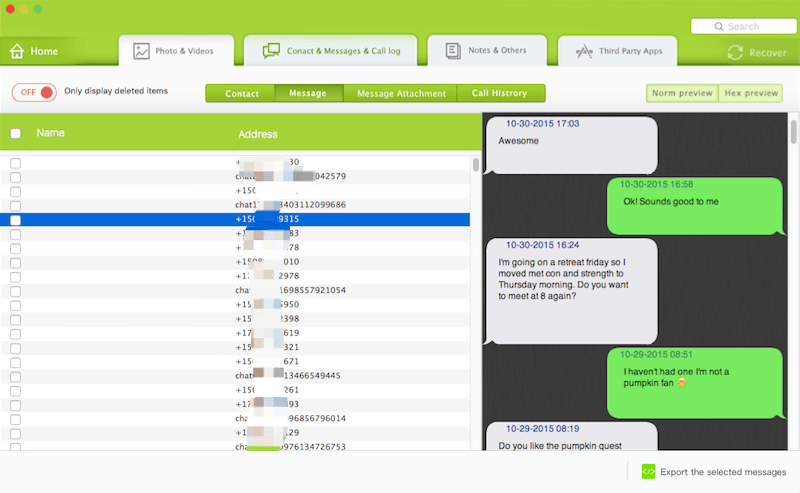 It's so important to backup your iPhone with iTunes or iCloud before your iPhone is stolen. Who knows who is the next victim that thief takes the iPhone?
More Related Articles
About Fireebok Studio
Our article content is to provide solutions to solve the technical issue when we are using iPhone, macOS, WhatsApp and more. If you are interested in the content, you can subscribe to us. And We also develop some high quality applications to provide fully integrated solutions to handle more complex problems. They are free trials and you can access download center to download them at any time.