{宽版文章}
{宽版文章加载:/templates/fireebok/css/app.css}
{宽版文章加载:/templates/fireebok/css/other/navbar2.1.css}
{宽版文章加载:/templates/fireebok/css/other/footer2.0.css}
{宽版文章加载:/templates/fireebok/css/other/iexplorer-styles.css}
{宽版文章加载:/templates/fireebok/css/other/iexplorer-extras.css}
{宽版文章加载:/templates/fireebok/css/other/product-page-style.css}
{宽版文章加载:/templates/fireebok/css/other/background.css}
{宽版文章加载:/templates/fireebok/css/other/styles.css}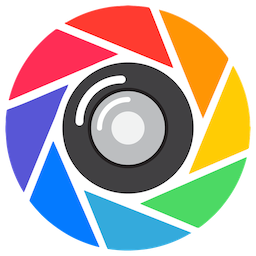 Photo Exifer
Photo Exifer allows you to view, add, delete and edit EXIF, TIFF, IPTC, GPS data from local photos, digital cameras, iPhone devices. You can use it to add and edit photos of copyrights, authors, keywords and more. Or change the camera date and created date of a photo. It also supports batch processing of photo metadata. >>User Guide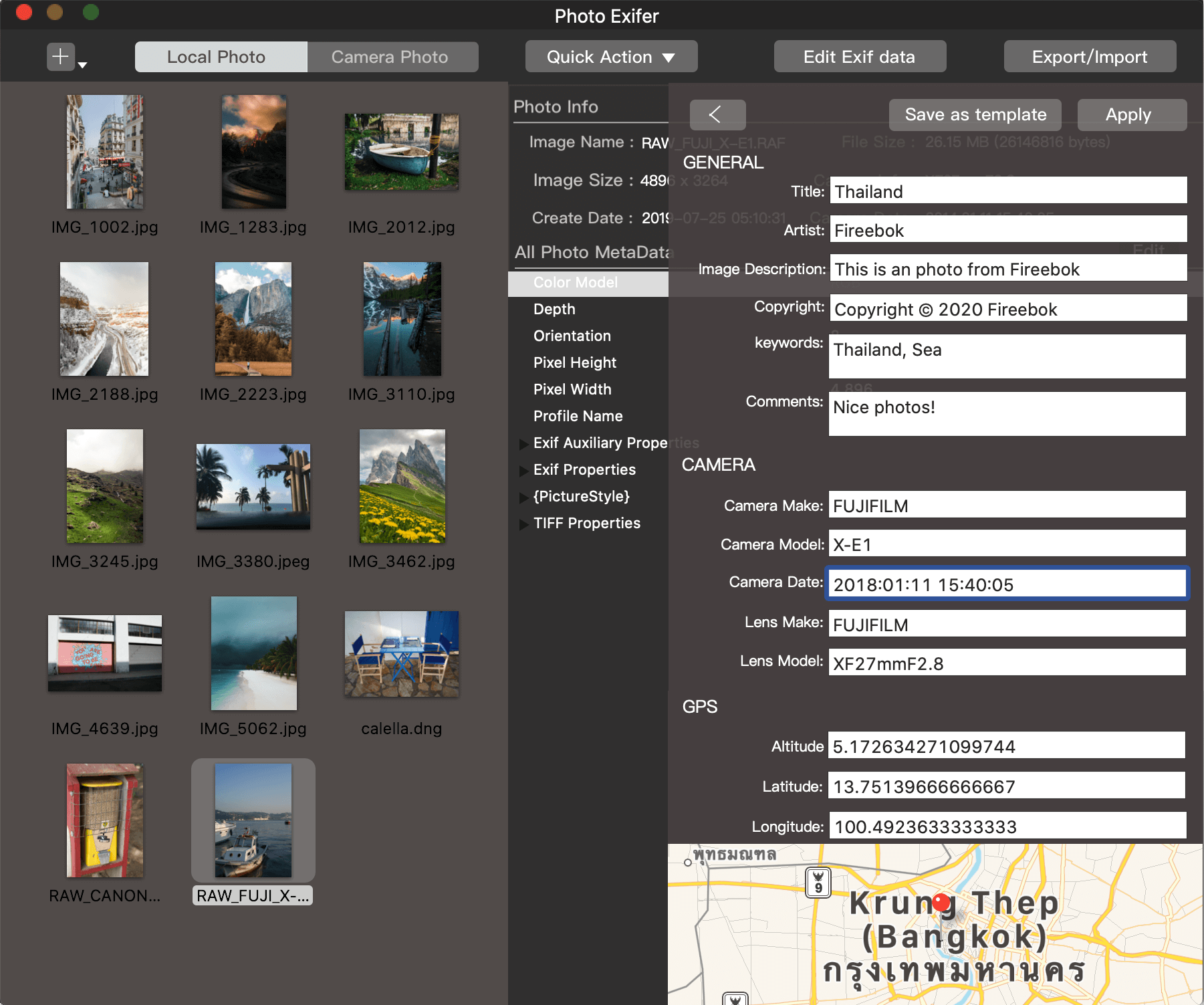 View and remove EXIF, GPS, IPTC, XMP, TIFF data and more

When you import photo to Photo Exifer, click a photo to view and all the metadata information will display on the right plane. Photo Exifer allows you to view all metadata information of photos, including Exif, GPS, IPTC, TIFf, Xmp, RAW and more metadata tags. So you can view each detail tag, such as camera make, camera model, ISO, FNumber, Focal Length in 35 mm format, Flash, Latitude, Longitude, Altitude, Artist, Copyright, Image Description, keywords, Software, User Comment, Date/Time Original and more.

With the Quick Action button menu at the top of the Window, you can remove those EXIF properties, GPS properties, IPTC properties, TIFF properties and more with one click.

Add and modify the Copyright info for the photo

Copyright applies to most works of art such as paintings, murals, statues, TV shows, music, photography for us. When you take a great photo, it gives you the exclusive right to make and sell a copy of the photo, but you need to create copyright information for the photo.

Photo Exifer can add, modify the copyright information for the photo, it supports the artist tag, image Descrition tag, Copyright tag, keywords tag, user comments tag. If you need to remove those copyrights, leave a blank value for the text. click the Edit Exif data button to proceed.

Support Photo from iPhone, Camera and the local computer

With Photo Exifer, you can also transfer iPhone photos to the computer just one click. In smooth preview mode, you will manage them more easier. It also supports Camera and the local computer including almost all raw photo format. Such as DNG, CR2, MOS, 3FR, RW2, RAW, MRW, RAF, ORF and more.

Fireebok Photo Exifer supports all Apple device including iPhone 3GS~ iPhone XS Max, ,iPad 2, the new iPad, iPad Air/mini, and iPod touch. Works with any iOS version iOS 4~ iOS 12.

Change the exif date and create date

Some camera photos, the photo date created is different from the exif date (camera date), or the exif date is wrong because the camera settings are wrong. Photo Exifer provide three ways(Copy exif date to the create date, Add or remove photo date intervals, Smart photo date change) to change the the exif date and create date of photo.

Preview changes before modifying GPS and Date information

If your iPhone or Digital camera turns on location services, all your photos will store GPS information. When you don't want to share the photos location with some people, Photo Exifer supports edit and remove them just one click. Or you want to manage all photos more conveniently, you can choose to add the location information to some photos which have no gps tag.

There are three actions in Quick Action botton menu: Remove GPS Properties, Edit GPS Properties, Add GPS Properties.

Batch process thousands of photos

Fireebok Photo Exifer supports all batch editing and deletion operations. When you select two or more photos to process, the batch function is automatically turned on. Such as batch change photo date, batch delete exif data, batch change exif data, batch add gps data and more

And you can create a template file to save some photo information with Save as template function. Then import the template file to the selected photos on the left.

Safe and easy to use

Photo Exifer will not rewrite and damage the original photo unless you select to delete them. It is very fast and powerful to add, edit,remove photo metadata completely.

Download photos from the camera, and all the result photos will be saved in ~/Pictures/com.Fireebok.viewexifforios.