{宽版文章}
{宽版文章加载:/templates/fireebok/css/app.css}
{宽版文章加载:/templates/fireebok/css/other/navbar2.1.css}
{宽版文章加载:/templates/fireebok/css/other/footer2.0.css}
{宽版文章加载:/templates/fireebok/css/other/iexplorer-styles.css}
{宽版文章加载:/templates/fireebok/css/other/iexplorer-extras.css}
{宽版文章加载:/templates/fireebok/css/other/product-page-style.css}
{宽版文章加载:/templates/fireebok/css/other/background.css}
{宽版文章加载:/templates/fireebok/css/other/styles.css}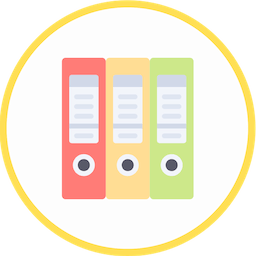 TidyMyDesktop
TidyMyDesktop is a easy and convenient app that organizes your computer desktop and keeps your desktop clean every day. It automatically moves your desktop files to another storage place and provides a status menu for quick access to all desktop files. TidyMyDesktop divides all desktop files into six categories so you can easily find any desktop file in seconds.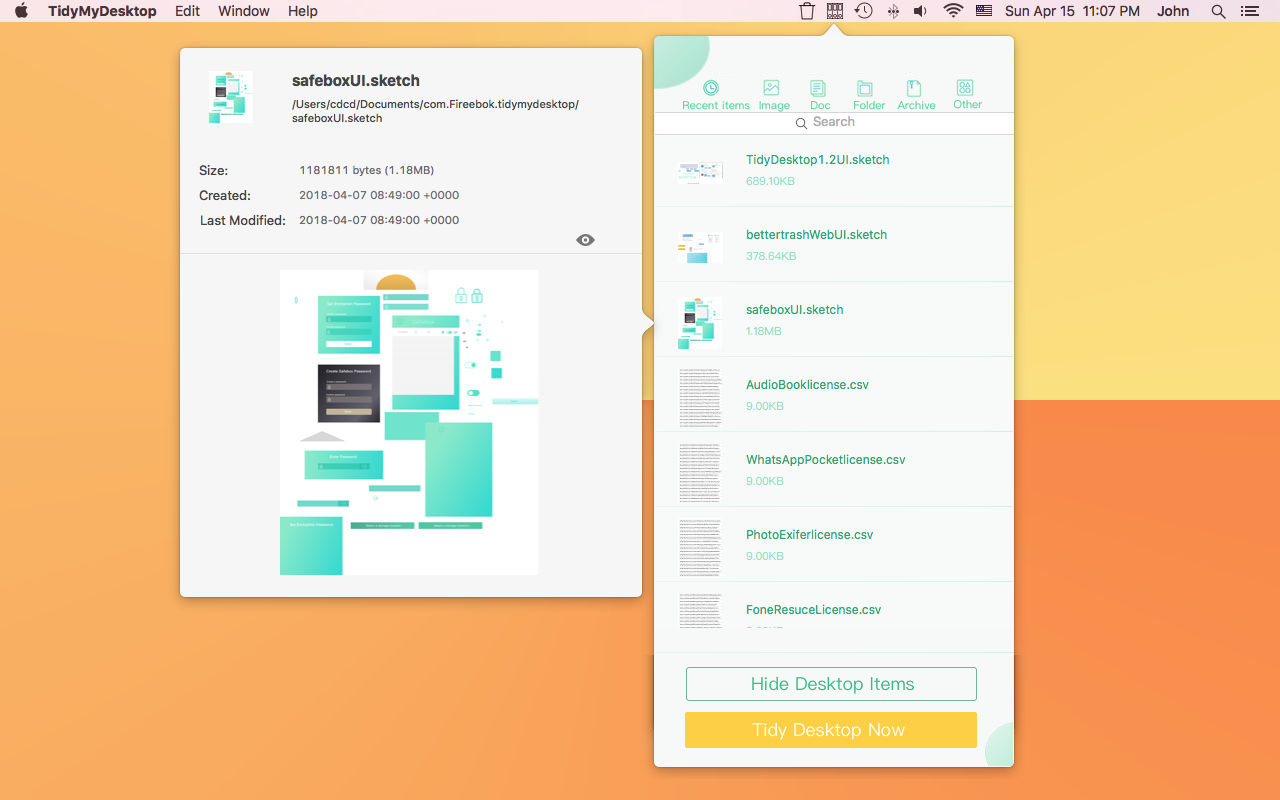 Powerful Preview function

TidyMyDesktop provide the preview function to all desktop files when you browsing and clicking the file. It supports almost all file formats on mac computers.

You can preview the file content and other detail information in the preview view, such as file path, file size, create date and modify date. And you can access the file location in Finder here.

Support the keyboard shortcuts

You can use the right click menu and the keyboard shortcuts to process all the file operations.

"Command -C" to copy the selection file or folder.

"Command -I" to reveal the select file or folder in Finder.

"Command -O" to open the file or folder.

"Command -R" to restore the file or folder to the desktop.

Other Features

Custom the auto-tidy date - The product support the automatic tidy the desktop, and the date is customisable on Preferences panel. Set an appropriate time point to keep your desk clean every day.

Search Function - By default, you can find the file in the corresponding file category. If there are many items in this category, you need to use the search function. It will help you find it quickly.