Many iPhone users feedback that the voice memos didn't save the record for some reason in iOS 12. It happened when you make a record with a long time. Whats' the reasons for the issue? How to fix it? And how to recover the unsaved voice memos on iPhone? This article give the answer for these question under the blew.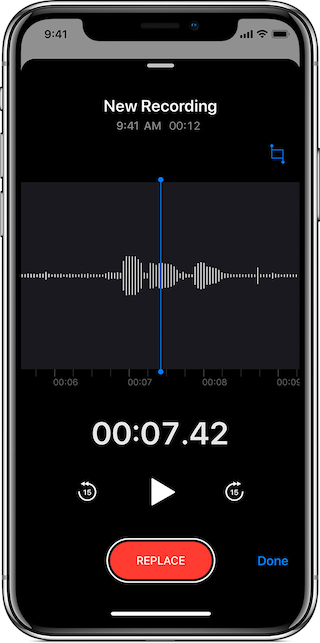 Why voice memos is not saved on iPhone?
There are three reasons can cause this issue.
Reason 1: When you did a long time record, it will produce a large audio file, but your iPhone has not enough free storage to save it. So how long can we record using Voice Memo? It depends on the free storage on iPhone. We did a test, 20 minutes of .m4a (used by voice memo) is about 100mb. The longer the recording time, the larger the audio file will be. If you have a large free storage, you can make a long record.
How to fix: If you need to record a long time meetings or interview, we suggest that you need to check the free storage of iPhone before.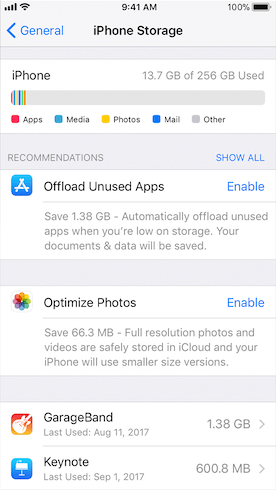 Reason 2: iCloud sync. Because voice memos use iCloud to sync with other Apple devices. When the iPhone is saving a big record file, it will automatically sync with iCloud. If you are on an unstable network, iCloud sync may be affected.
How to fix: Turn off voice memos share on iCloud. Go to iPhone Settings -> Apple ID -> iCloud -> Turn off Voice Memos.
Reason 3: Unexpected interruption. If a FaceTime call occurs during recording, the voice memo stops recording.
How to fix: Put the iPhone into the air mode before the start.
How to recover the not saved or long voice memos record on iPhone?
If the storage is large enough, but you still can't find the record of the voice memos. How to fix? You can try to search the record name, and the voice memos use the location name as the default file name of the audio file. If you're lucky, you can find it and open it.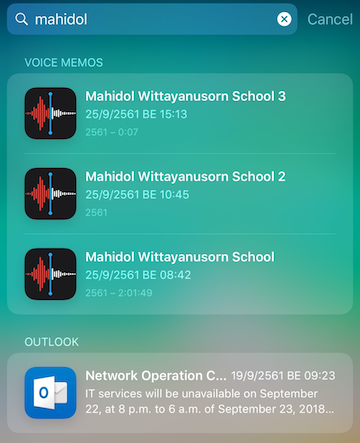 If you can search for it, but can't open it. The same reason big voice memo files couldn't be opened or synced with iTunes in the old iOS version. You need use a third party app tool to extract and recover it from iPhone. Here we use Fone Rescue to recover these lost voice memos record from iPhone directly.
1. Download and install Fone Rescue on the computer, and connect your iPhone with the computer by USB cable, then open it.
2. Launch the program and select "Recover from iOS" mode, you will find your iPhone information and click "Start Scan" button.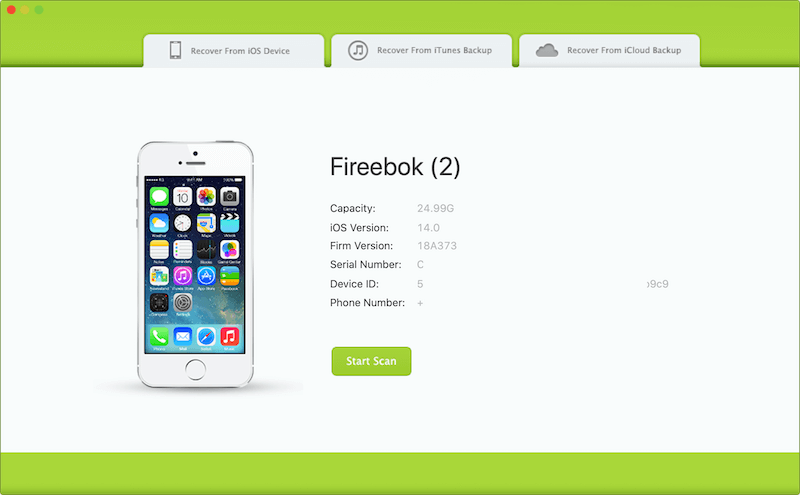 3. After the scanning has completed, you can preview all iPhone data, and choose the iPhone voice memos under "Notes & Others" tab to restore.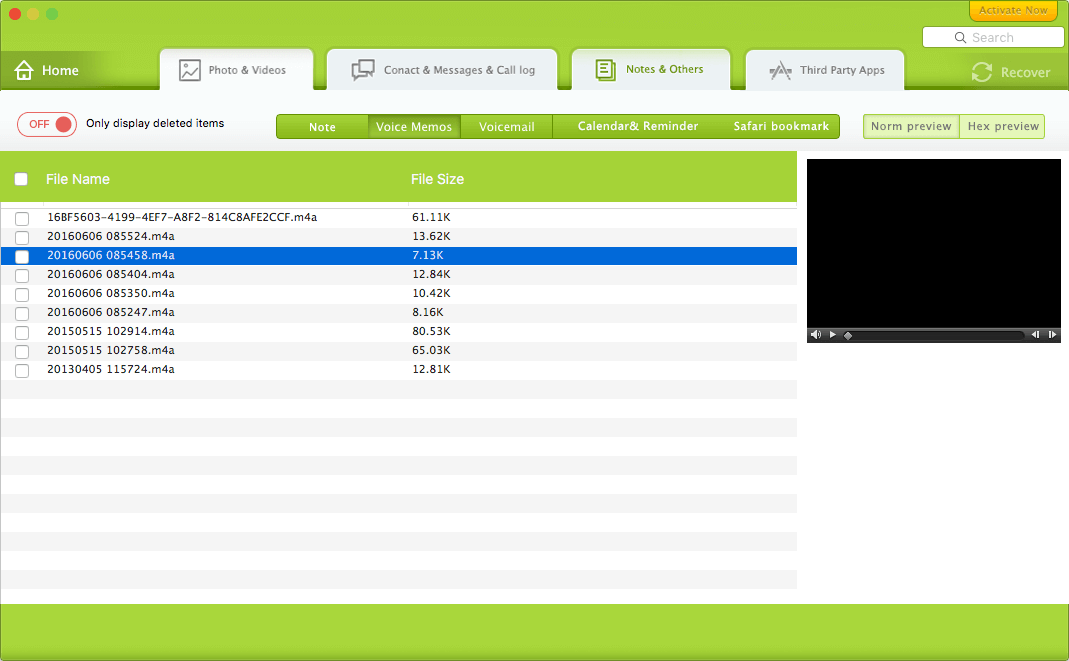 More Related Articles
About Fireebok Studio
Our article content is to provide solutions to solve the technical issue when we are using iPhone, macOS, WhatsApp and more. If you are interested in the content, you can subscribe to us. And We also develop some high quality applications to provide fully integrated solutions to handle more complex problems. They are free trials and you can access download center to download them at any time.