There are many important passwords in the iPhone, such as iPhone lock password, Apple ID account and password, restrictions passcode, email password and other app password. If we don't record them, it's easy to forget some passwords. But there are some tips to help us solve the password problem. This article will tell you what to do if we forget the iPhone password restrictions.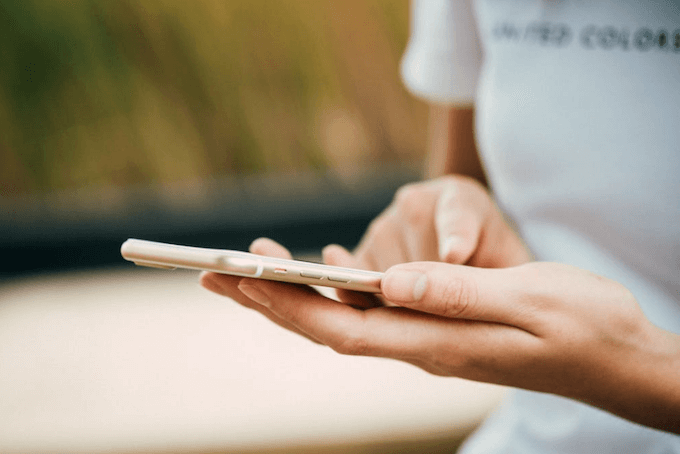 Restricted passwords are used to control the use of home devices. For example, limit the time a child plays a game or social application, or restrict a child from opening some adult websites. There are two solutions to solve this issue: Bypass the password or recover the password.
1. Bypassing passwords by restoring or removing iPhone
From Apple Office documents, if you made a backup before you set your passcode, you can choose to restore from the iTunes or iCloud backup. It can fit not only the restrictions passcode, but also other iPhone passcode.
Here we have an iTunes backup, so we can choose to restore from iTunes backup. (Please remember that all your current iOS data will be replaced by the the restored backup data.)
Connect the iPhone with the computer(Turn off Find My iPhone on iPhone settings) -> then click the iPhone icon in iTunes -> click Restore Backup... -> Choose iTunes backup to restore.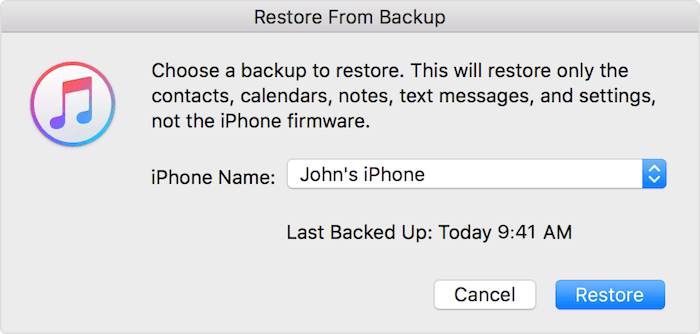 If you don't have a backup before you forgot your passcode, you need to erase the iOS device, which will delete all of your iOS data and settings. Go to iPhone Settings -> General -> Reset -> Erase All Content and Settings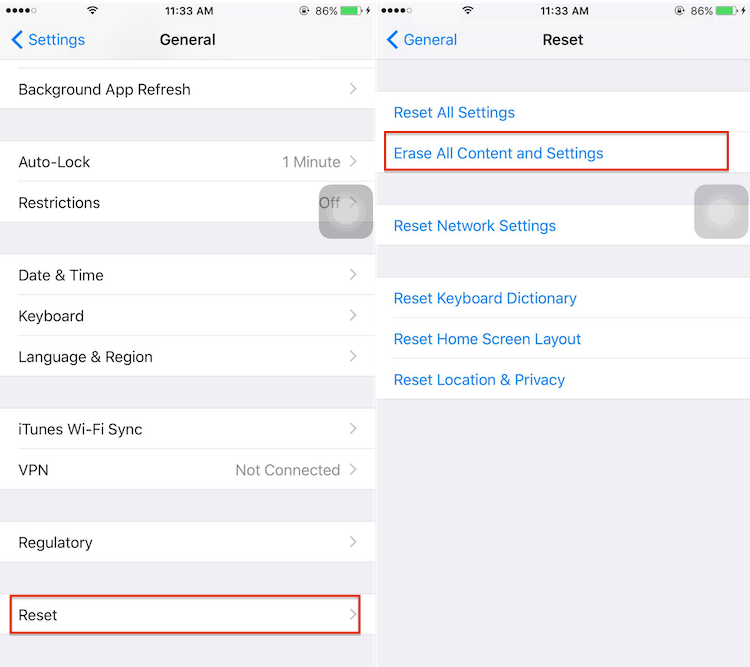 2. Recover by the password by Fone Rescue
iPhone stores the restrictions passcode with the encryption data, we need to the third-party app to read and decrypt it. He we use Fireebok Fone Rescue to recover the iPhone restrictions passcode, which can support the latest iOS 12 version. Here are the detail steps:
2. Recover by the password by Fone Rescue
Step 1. Connect your iPhone with the computer by USB cable.
Step 2. Backup your iPhone with iTunes (If the iOS version is iOS 12 and later, select the box called Encrypt [device] backup and create a memorable password.)
If you made an iTunes backup before, please ignore the step 2.
Step 3. Download and Run Fone Rescue on the computer
Step 4. Select Recover from iTunes Backup mode to scan the iTunes backup
Step 5. Wait for a while to complete the scan. Then you can find iPhone restrictions passcode is under  Note & Others tab -> Restrictions Passcode in the result view.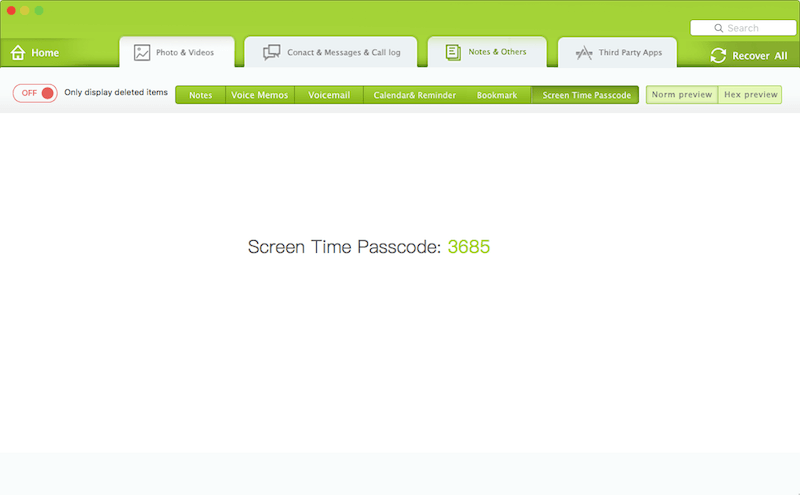 Then Everything is done.
More Related Articles
About Fireebok Studio
Our article content is to provide solutions to solve the technical issue when we are using iPhone, macOS, WhatsApp and more. If you are interested in the content, you can subscribe to us. And We also develop some high quality applications to provide fully integrated solutions to handle more complex problems. They are free trials and you can access download center to download them at any time.