In addition to maps and other location services applications require iPhone location, and many other iPhone third-party applications request location information when using them. Once we allow them to access our location, they can record this location and then at the next different location. Even if we don't know where these applications are recorded and why. In order to protect our own private information, we sometimes don't need to keep some locations on the iPhone. So is there an way to view and delete all location information from the iPhone? Yes, here are two ways to view and deleted iPhone location info.
1. Review and remove the recently location in iPhone
1. Go to iPhone Settings -> Privacy -> Location Services -> System Services.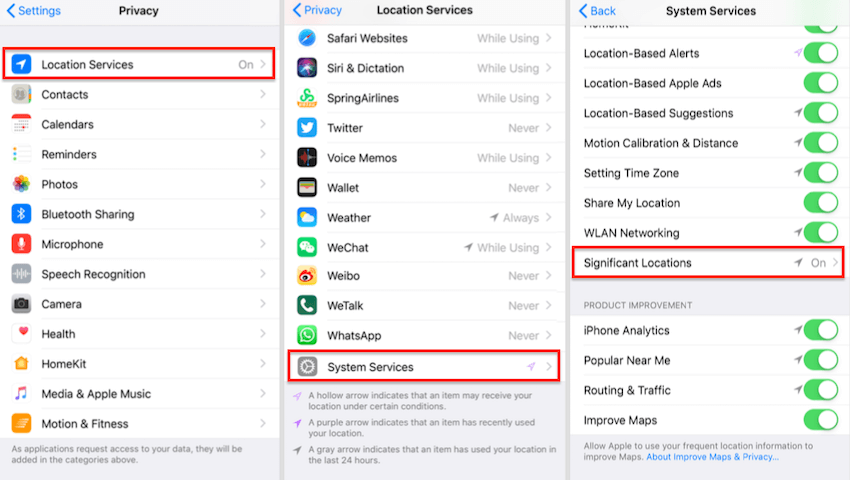 2. Tap Significant Locations and use touch id or face id to trust. It will display your recently visited location in History tab, and you can access and view them on the Map.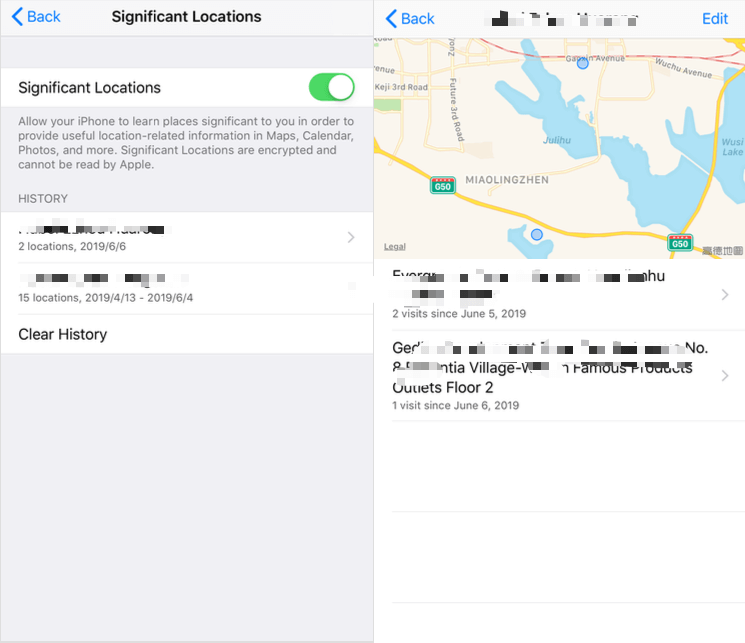 3. And you can tap Clear History to remove the recently location.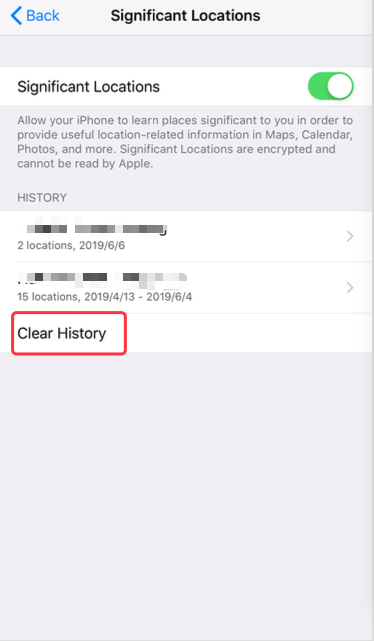 2. Review and remove all location info with iPhone Cleaner
iPhone Cleaner is an iPhone manage and clean up application on PC or Mac, it can transfer your iPhone photos, music.etc, clean up privacy data, such as WiFi connection, location information, etc. Back up all iPhone data and more. Here are the steps that we use iPhone Cleaner to remove location info from iPhone device.
1. Download iPhone Cleaner on a computer which has installed iTunes.
2. Connect iPhone with the computer with USB cable
3. Trust the cable on iPhone, and run iPhone Cleaner
4. Click the Deep Scan Mode, then choose Privacy Cleanup, click the scan button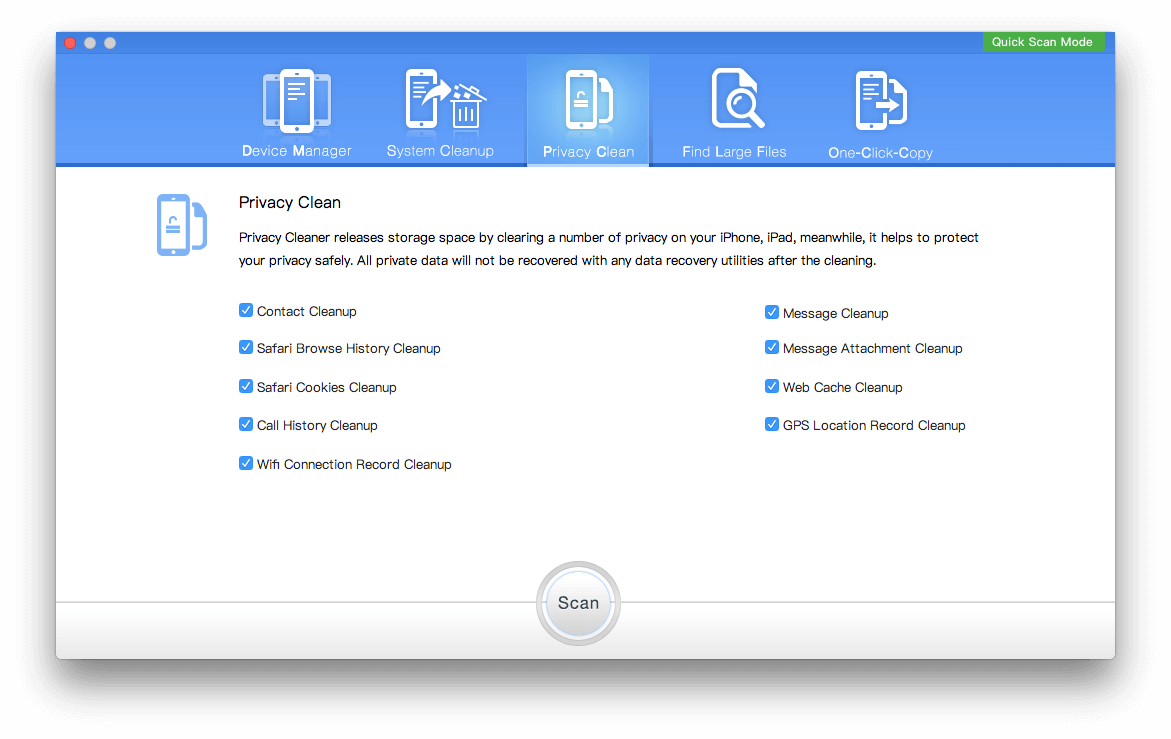 5. Waiting for the scan to complete, select GPS Location Record Cleanup on the left.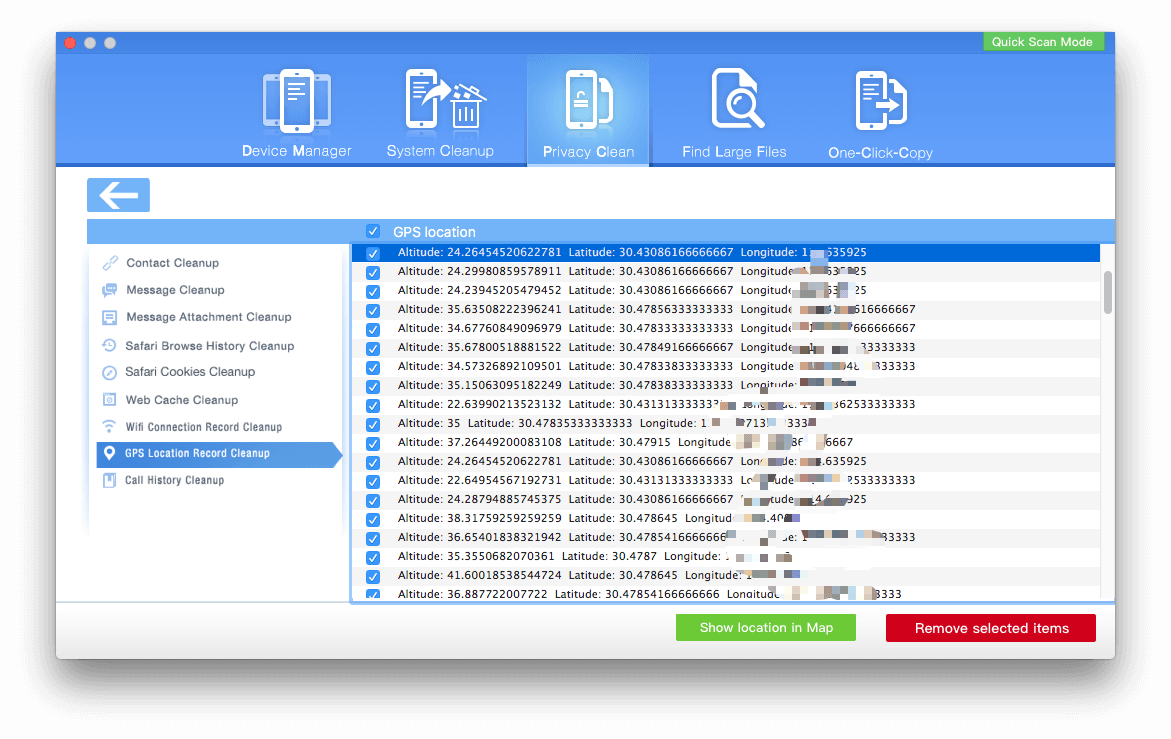 6. View the gps information on the right, or click Show location in Map to view them on the Map.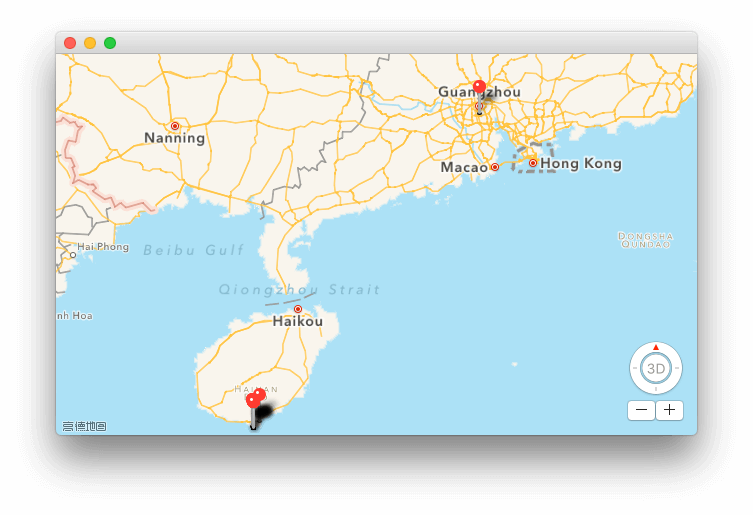 7. Click Remove selected item button to delete from the iPhone.
More Related Articles
About Fireebok Studio
Our article content is to provide solutions to solve the technical issue when we are using iPhone, macOS, WhatsApp and more. If you are interested in the content, you can subscribe to us. And We also develop some high quality applications to provide fully integrated solutions to handle more complex problems. They are free trials and you can access download center to download them at any time.