Some Mac users feedback that they can't remove the time Machine Backup in Trash. It will receive the error messages about files are still in use when emptying trash. But the Time machine probably doesn't use them at all time, they still can't be deleted from trash. Here are is the solution to fix this issue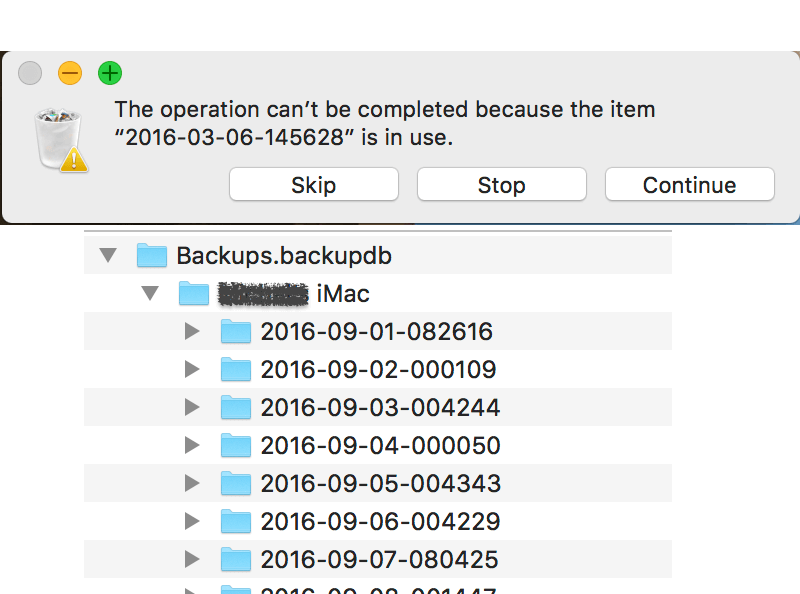 Before everything is start, we need to know more about time machine backup in Trash. First each Time Machine backup folder is the system privilege level, you can check it in Finder. Because each backup content contains multiple user data and their folder, Such as guest user, normal user, root and more. And the current user only has the normal right, not the system privilege. So you need the system privilege to remove the Time machine backup folder.
1. With Termainal.app

2. With Better Trash
If you you are not good at terminal operation, you can use the third-party app to complete it with one click. Better Trash is a small app to delete files and empty Trash. It has free functions: Force Empty Trash, Secure Delete, Auto Empty Trash. The Force Empty Trash function can remove everything in your Trash.
Step 1 Download and install Better Trash on your computer. The demo version has 7 days to free to try.
---

---
Step 2 Run Better Trash, then access the menu bar and click "Force Empty Trash".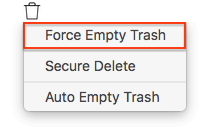 Step 3 It will pop-up the tip window, click "Empty" to contine.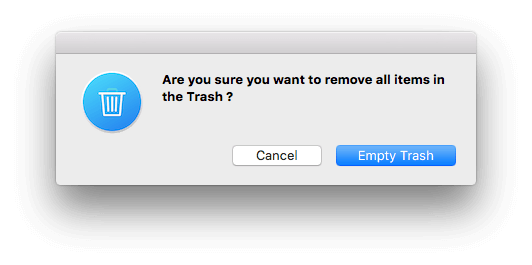 How to delete the old time machine backup on the Mac correctly?
Delete Old Backups of Time Machine via Time Machine in Mac OS X. And when you use the Time Machine to remove the old backup, it will more faster than Finder. Here are the steps.
1. Connect the Time Machine drive to the Mac if you haven't done so yet
2. Pull down the Time machine icon in the menu bar, then choose "Enter Time Machine"
3. Navigate to the point in time you want to delete (if it's a very old backup you're looking to delete, scroll until you find the appropriate place in time)
4. Right-click on the backup in the Finder window of Time Machine, or click on the little gear icon in the Finder window – both work the same – then choose "Delete All Backups of (Name)"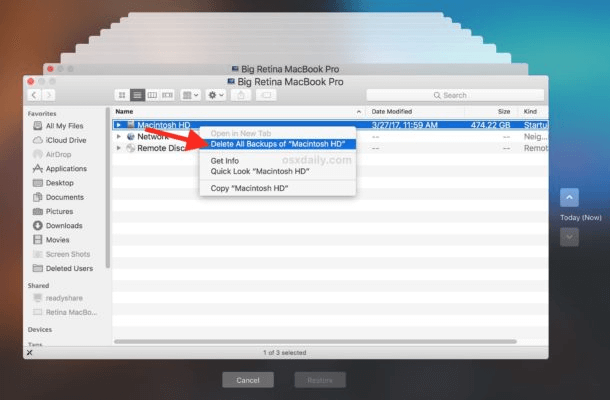 5. Enter the admin password when requested to delete the backup
More Related Articles
About Fireebok Studio
Our article content is to provide solutions to solve the technical issue when we are using iPhone, macOS, WhatsApp and more. If you are interested in the content, you can subscribe to us. And We also develop some high quality applications to provide fully integrated solutions to handle more complex problems. They are free trials and you can access download center to download them at any time.