From the iPhone 3GS to iPhone XS Max, with the upgrade of each device, the iPhone has more and more storage space. We can handle more and more tasks on the iPhone. Like the computer hard drive, when you use it for a long time, various types of applications and data will fill your iPhone storage. One day you are ready to download an app or update a new iOS, iPhone will give you a warning that iPhone storage space is not enough.
Check the iPhone storage usage.
First, we need to view the iPhone's storage usage and check which applications are taking up most of the iPhone's space. Go to iPhone Settings--> General--> iPhone Usage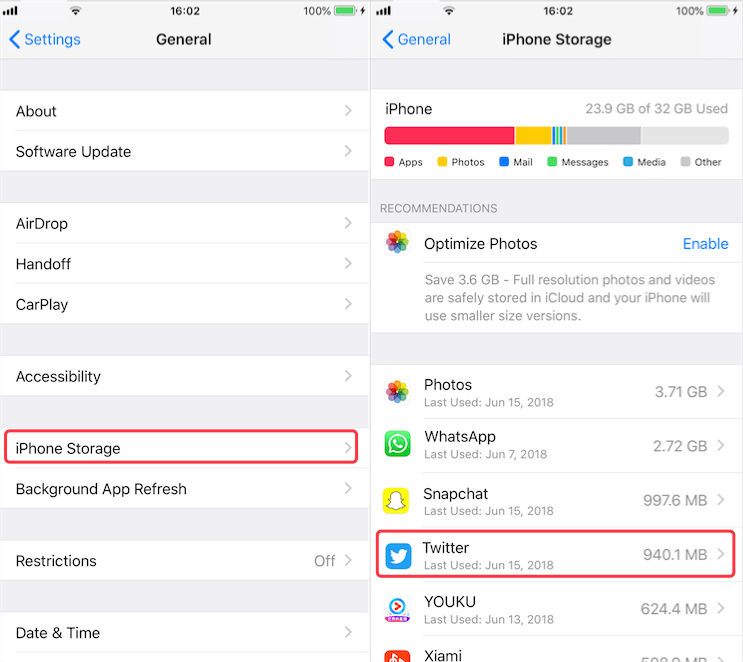 1. Delete or offload the big game app
If you want to know what's the largest app in AppStore, it must be a game app. Such as Icewind Dale, Star Wars®: Knights of the Old Republic™ and more, they are more than 2.5 GB. If you are a game enthusiast, offloading a large game app, it will release a lot of storage space on iPhone, but it keeps the app's document and data. When you reinstall the app, those document and data will be back to the app again. Or you can choose to delete app if you don't need it anymore.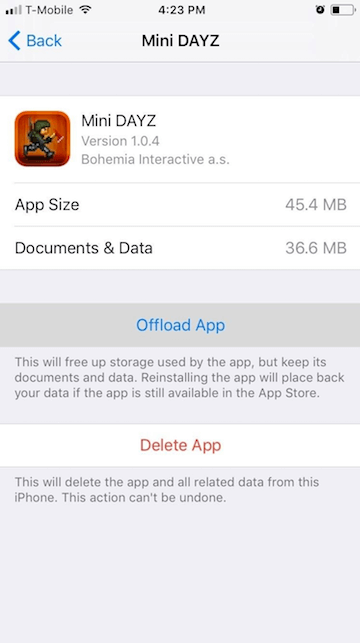 2. Free up photos storage
Photos always occupy a lot of storage space on the iPhone because we have a lot of favorite photos and videos. If we can store photos elsewhere, it will save a lot of iPhone storage space. If your iCloud storage space is sufficient, the iPhone suggests that we store these photos on iCloud. Go to iPhone Settings -> Photos -> choose Optimize iPhone Storage option, then your photos and video will be stored in iCloud.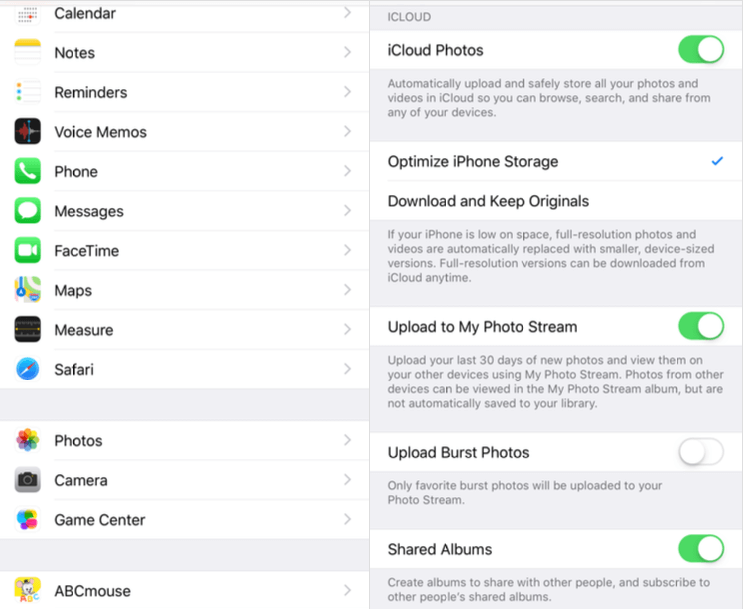 Or we can consider transferring photos from iPhone to computer via iTunes or iPhone transfer app. Make sure your computer has the latest version of iTunes, open iTunes, and connect your iPhone to your computer with a USB cable.
1. Click on the device icon in iTunes.
2. Click Photos on the left side of the iTunes window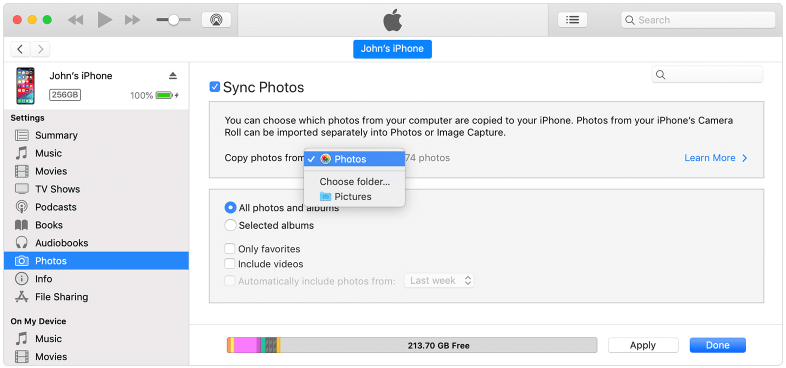 3. Click the box next to "Sync Photos." Choose to sync all photos and albums or selected albums.
4. Select "Include videos" and click Apply.
3. Clear the cache of apps
There are many social apps which we use them frequently every day, such as facebook, twitter, Instagram. Each app will be lots of document and cache files in the app, we can access app settings to remove those data. Different apps has the cache settings, here is how to delete cache file in Twitter, go to Settings and privacy -> Data usage -> Media storage -> Clear media storage to remove the download data. Or choose Web storage to remove the cache file.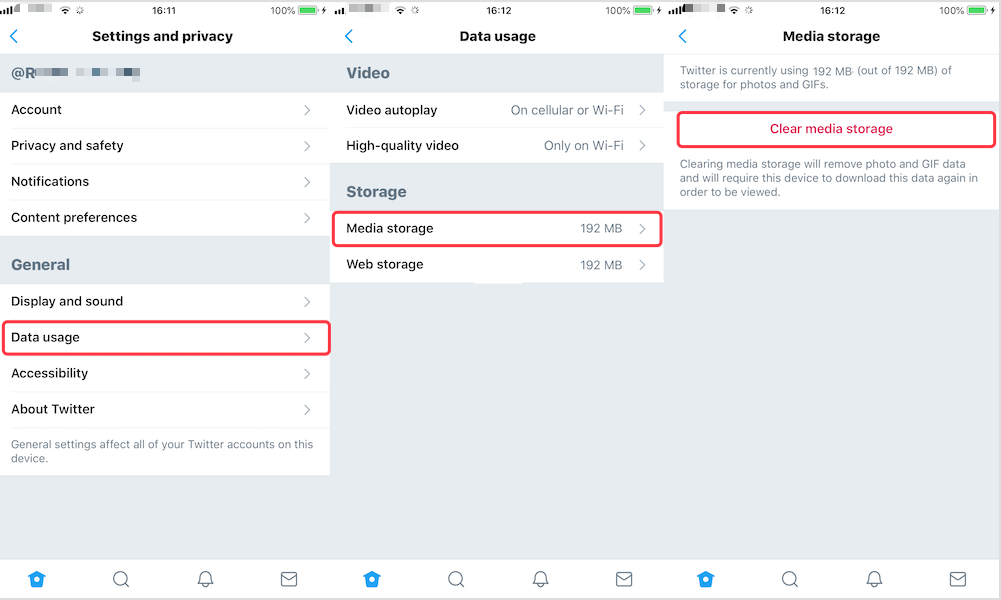 4. Clean up Safari history, cache and cookies
When we browser a website page in Safari, it will store the website cache, history and cookie data. If you used Safari for a long time, the web data will be huge number. To clear Safari history and cookies, go to Settings > Safari, and tap Clear History and Website Data.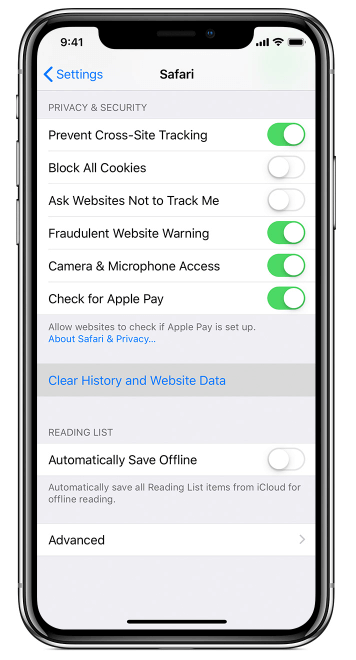 To clear your cookies and keep your history, go to Settings > Safari > Advanced > Website Data, then tap Remove All Website Data.
5. Clean up iOS system junk files
Due to the photo caches, iOS log files, iOS crash files and more in your iOS system, the iOS system junk file takes up much storage but you have not option to remove them on your iPhone. Here we can use iPhone Cleaner to delete. Download iPhone Cleaner to your computer and connect your iPhone with the computer by USB cable.
Run iPhone Cleaner and choose System Cleanup module.
Then you can remove these Diagnostic & Usage Data, Downloaded Temp Files, User Storage, iTunes Photo Caches, iTunes Sync-failed Files to free your disk space and boost your computer's running performance.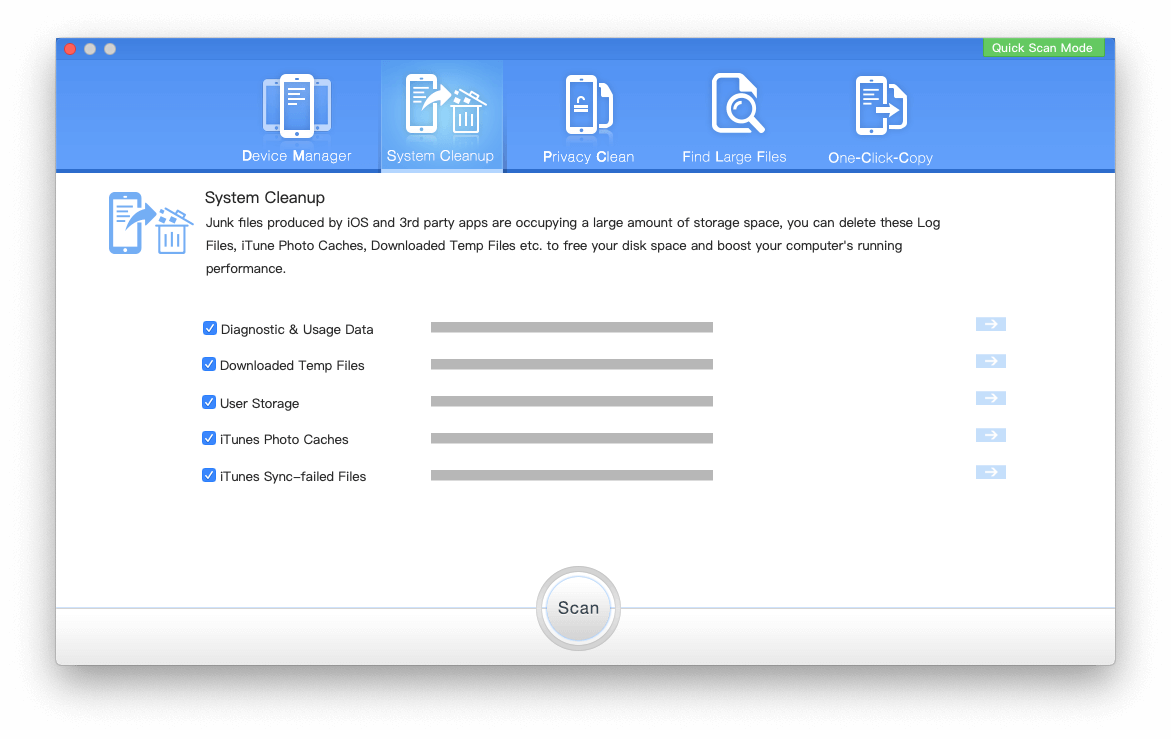 6. Clean up iPhone privacy data
Designed to protect iOS user's privacy safely, some personal data such as gps location information, wifi connection record, message attachments and more. By deleting these data your iPhone will recover disk space taken up by them. Privacy Clean module releases storage space by clearing a number of privacy on your iPhone, meanwhile, it helps to protect your privacy safely.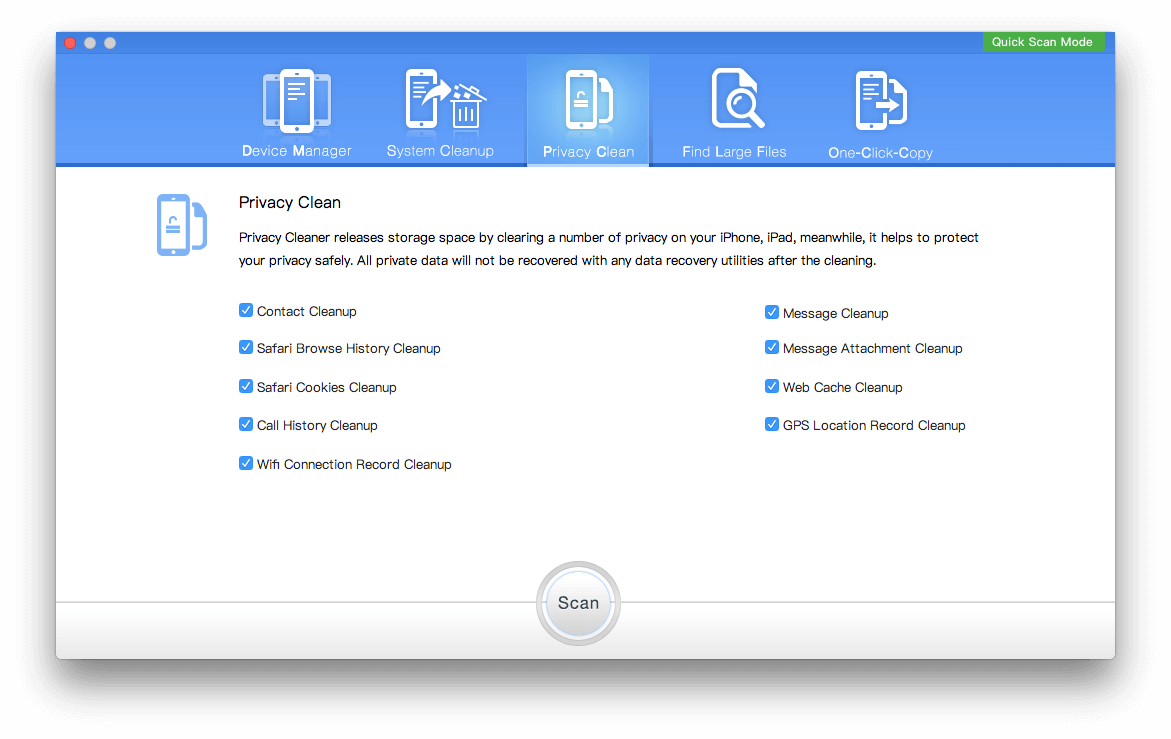 7. Clean up large files on iPhone
After downloading the large files such as videos, music files etc. stored on your iPhone and over the time these take up the space. As a result very soon you face the space shortage problem on your iPhone. By removing the unused large files that occupy huge space on your iPhone , you can save a lot of iPhone storage.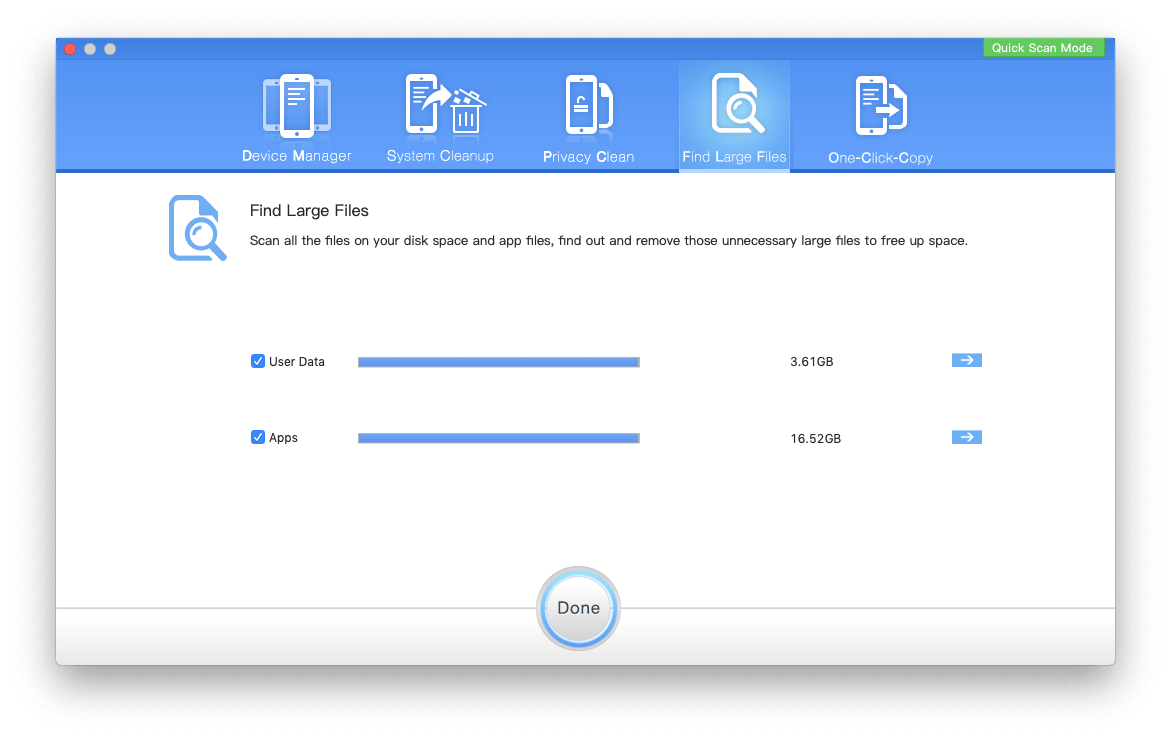 More Related Articles
About Fireebok Studio
Our article content is to provide solutions to solve the technical issue when we are using iPhone, macOS, WhatsApp and more. If you are interested in the content, you can subscribe to us. And We also develop some high quality applications to provide fully integrated solutions to handle more complex problems. They are free trials and you can access download center to download them at any time.