Backing up WhatsApp data is important for transferring between mobile devices or avoiding data loss. iPhone users can use iTunes and iCloud drives to back up WhatsApp data. But Android users in the past few years can't directly back up WhatsApp data to Google Drive. Since Facebook and Google reached a new agreement last week, WhatsApp will switch to Google Drive to back up WhatsApp messages, photos, videos and more on Android mobile devices. By that time, all WhatsApp users can easily back up data on their mobile devices.
WhatsApp announced that these changes will be implemented on November 12, 2018. Before that, we discussed another issue of backing up WhatsApp data on the iPhone. Sometimes we may encounter some exceptions or error messages, and WhatsApp backups will not be completed during the backup process. This article lists the top 6 reasons why WhatsApp backups fail on the iPhone and how to fix them. When you face the same problem, these solutions will help you solve them quickly.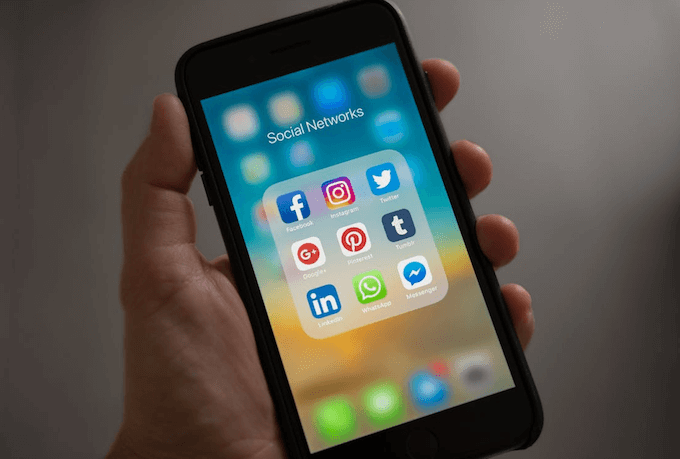 1. Turn on iCloud backup for WhatsApp Messenger
When you want to backup WhatsApp data with iCloud, you need turn on iCloud backup for WhatsApp Messenger for the first time.
Go to iPhone Settings -> Apple ID -> iCloud -> scroll down and find WhatsApp -> ON.
2. iCloud storage not enough
With 256GB iPhones and other large storage iOS devices, iCloud storage space can often be used up even if you have upgraded iCloud storage space, especially when several iOS devices use the same iCloud account. When you open iCloud storage from Settings -> Apple ID -> iCloud, there are many apps and service are taking up the iCloud storage. Such as photos from iCloud Photo Library, iPhone and iPad Backups, iCloud Drive, Messages and iMessages, WhatsApp Messenger, etc., which all take up iCloud storage. When your WhatsApp data exceeds iCloud's remaining storage space, it will alert you to "Couldn't complete backup" when performing a backup operation.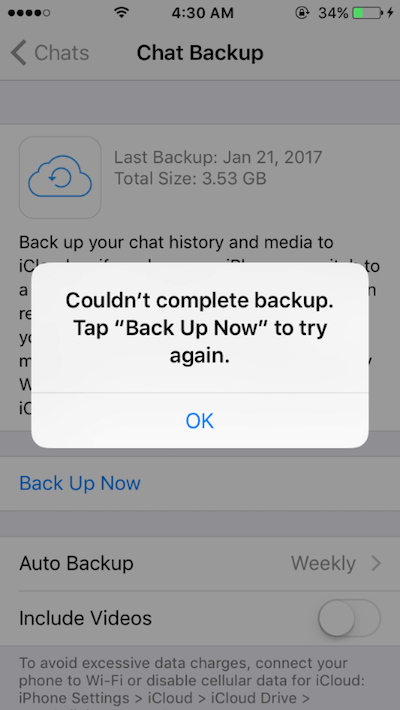 How to fix it?
1. You need to check which part is taking up the most iCloud storage space and then remove it from the iCloud storage, it might even be your old WhatsApp Messenger backup.
2. If you worry about the data loss or it's difficult to make a decision if you want to delete something, you can choose to use the third party app - WhatsApp Pocket to backup and extract WhatsApp data from iPhone and iCloud backup directly. WhatsApp Pocket is a desktop application, it can backup, extract and recover WhatsApp content data from iPhone device, iTunes and iCloud backup to the computer. All WhatsApp data, including text messages, photos, audio and video files, contacts, etc. will be saved. WhatsApp chat content will be saved in the html file, and other media files will be saved as a single file using the file format.
You need to download and install it on on the computer, and connect your iPhone with the computer by USB cable.
---

WhatsApp Pocket


Chat WhatsApp messager, Extract and recover WhatsApp message from iPhone, iTunes and iCloud backup.



For Windows & Mac OS X
---
It will automatically show your iPhone device, iTunes backup and iCloud backup in the product. You can choose someone to scan, the scanning process only read the data, it will not overwrite or damage the source data. After the scanning has completed, you can preview the WhatsApp content and select part of WhatsApp chat or the whole data to save them.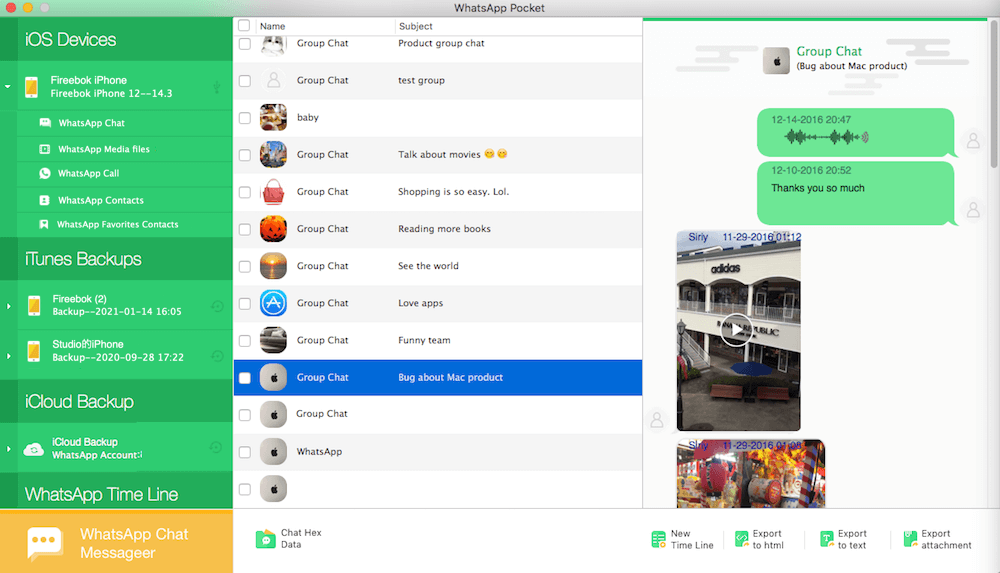 3. You can still upgrade iCloud storage with more storage space. And the price may be a little different during the Different coutry.
3. Last iCloud backup corrupted or incomplete
When the backup process stops or gets stuck somewhere, you also received the yellow prompt "Couldn't complete backup. Tap Back Up Now or decrease the Auto Backup frequency.". But you find that there are enough free space in your iCloud storage to backup WhatsApp Messenger. WhatsApp will overwrite the last old iCloud backup when you start to backup the WhatsApp content to iCloud. If the last iCloud backup has been corrupted or incomplete, the backup process couldn't complete.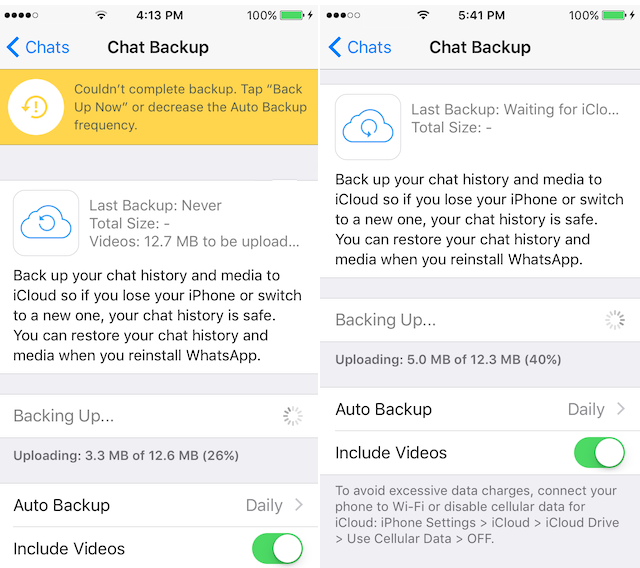 How to fix it?
Remove the corrupted or incomplete backup from iCloud. Find WhatsApp Messenger in iCloud, go to iPhone Settings -> Apple ID -> iCloud -> Manage storage. Tap WhatsApp Messenger, and click "Delete Data" button, it will remove your old WhatsApp backup from iCloud. You can use WhatsApp Pocket to extract your old iCloud backup data before deleting due to safety concerns.
4. Network reason
Sometimes the WhatsApp can't complete the backup process, since WhatsApp can't connect with iCloud server.
How to fix it?
1. When you are using wifi at home, have a try to reboot the modem-router, switch off the modem-router and also unplug their power cables. Wait for 30 seconds and turn on.
2. If you are using the cellular data, an unstable network environment can disrupt the backup process. And the backup process may excessive data charges, please disable cellular data for iCloud. go to iPhone Settings -> Cellular -> iCloud Drive -> OFF.
5. Not Enough free Space on the computer when backup with iTunes
When a message says there's not enough disk space on the computer when you try to back up your iPhone device with iTunes, it seems that the iTunes backup can't write to the store location.
How to fix it?
1. Delete some big files and folders from the computer to free up the computer storage. Make sure the free storage of the computer is more than your iPhone storage.
2. Delete the old iTunes backup. If the last backup is corrupt or incompatible, you can't backup your iPhone with iTunes, and it may display some unkown error. We need to delete the last backup in the case.
6. iOS and iTunes version are is not compatible
When you are using the old iOS version and WhatsApp version, you may encounter the issue that backup can't be completed
How to fix it?
1. Restart your iPhone and iTunes, then have a try.
2. Check the iOS update, and install the new iOS version and iTunes version.
If you are facing other issues about WhatsApp can't backup and hope to get help, please let us know in the comments below.
More Related Articles
About Fireebok Studio
Our article content is to provide solutions to solve the technical issue when we are using iPhone, macOS, WhatsApp and more. If you are interested in the content, you can subscribe to us. And We also develop some high quality applications to provide fully integrated solutions to handle more complex problems. They are free trials and you can access download center to download them at any time.