WhatsApp has become one of the most popular instant messaging app over world, but WhatsApp chat messages often mistakenly deleted problem has plagued many WhatsApp users. Since WhatsApp team has announced that their server does not store any WhatsApp user chat content. In addition, WhatsApp now uses end-to-end encryption in each chat message. In the face of how to restore the deleted WhatsApp chat messages, WhatsApp support team only provides some limited help.
Many WhatsApp users don't know whether or not they can restore the deleted messages, or don't know which solution is the best choice for them. In fact, the deleted messages can be recovered days or even weeks later without any backup with the third-party data recovery software. There are a lot solution available, some of them free and some of them at a cost. Now we choose the best solution to recover deleted whatsApp chat history for you.
Free Solution
If you have previously backed up your iPhone using iTunes or iCloud, you may be able to retrieve your deleted WhatsApp chats by restoring your iPhone from a previous iPhone backup.
Step 1: Open iTunes, enter Preferences...
Step 2: Click "Devices" tab, it will list all your iOS device backup.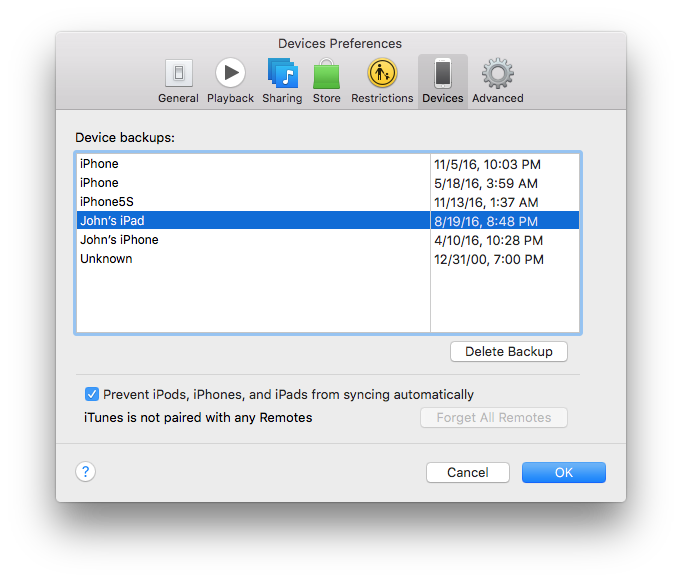 Check if you have made an iCloud backup before
There are two solutions to backup your WhatsApp content to iCloud, you can backup all whatsApp content to iCloud in WhatsApp application, or backup all iPhone content into an iCloud backup (your WhatsApp content will be contained in this backup).
Step 1: Open your iPhone, enter Settings --> iCloud --> Storage --> Manage Storage
Step 2: Your iCloud backup will be listed in BACKUPS section.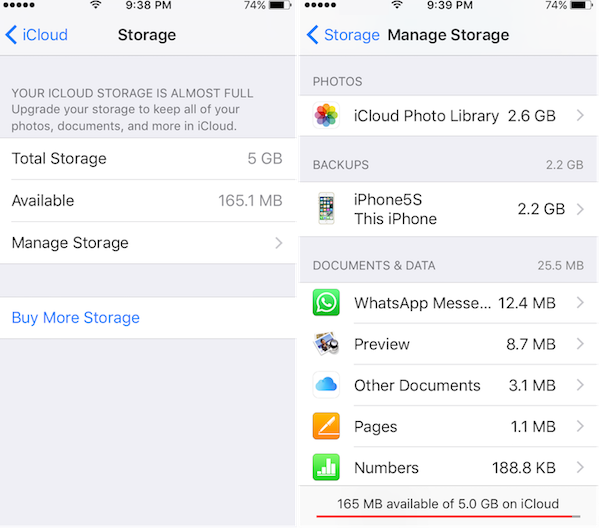 Step 1: Open WhatsApp application, enter Settings --> Chat --> Chat Backup
Step 2: The create date and file size of your last iCloud backup will be listed here.
If you are planning to restore from an iTunes backup, you must know that all iPhone data will be replaced with the backup after the restore has completed. If you often connect your iPhone with the iTunes for synchronization and backup, the iTunes backup file will be a few days ago. When you deleted WhatsApp chat message a few days ago, it will be your best choice.
Step 1: Connect your iPhone with iTunes, enter iPhone Summary in iTunes. Click "Restore Backup..." button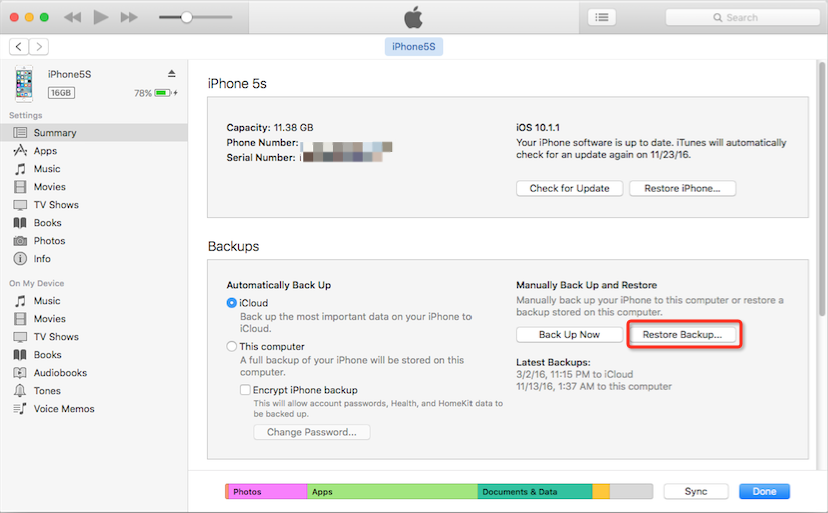 Step 2: Select a backup to restore if you have multiple backup files.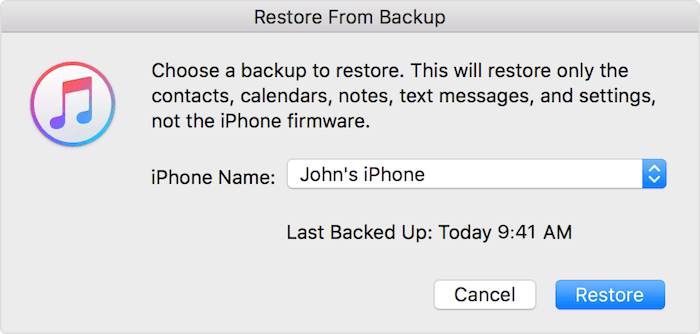 Step 3: Click "Restore" and wait for the restore time to finish. Keep your device connected after it restarts and wait for it to sync with your computer. You can disconnect after the sync finishes.
If you backup your WhatsApp content with above two methods, you will have two choices to restore the deleted WhatsApp chat messages. and there are some differences between them to process.
If you backup whatsApp content with iCloud backup function inside WhatsApp application.
step 1: You can remove WhatsApp application and reinstall from AppStore.
step 2: Open WhatsApp, set up with your mobile phone number.
step 3: After verifying your phone number, follow the on-screen prompts to restore from iCloud backup.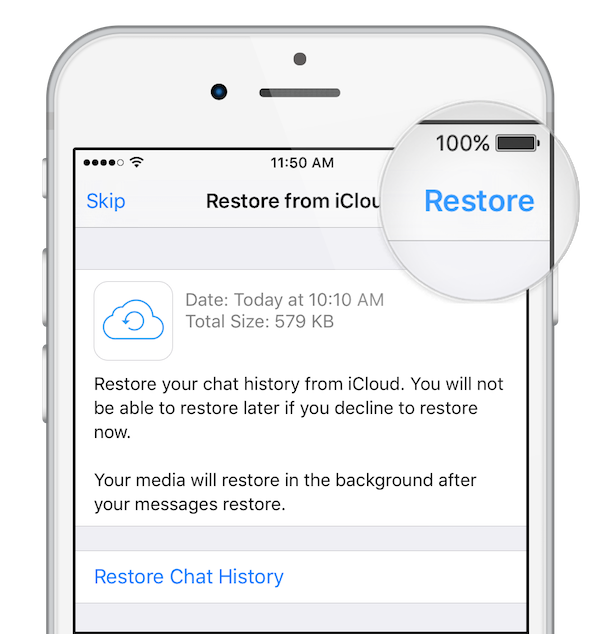 If you backup your iPhone data into an iCloud backup
step 1: On your iPhone, go to Settings-> iCloud-> Sign Out. Make sure that you sign out of iCloud. Otherwise, your device might remain in Activation Lock.
step 2: On your iPhone, go to Settings-> General-> Reset. Then tap Erase All Content and Settings.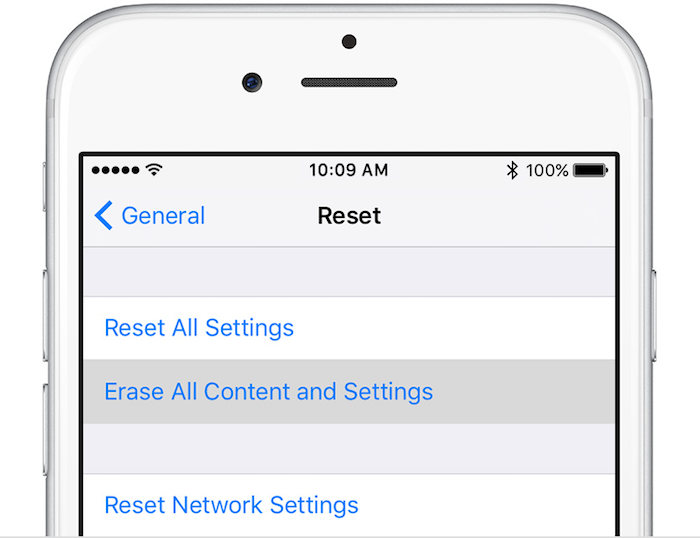 step 3: Wait for a few minutes to complete the erase operation. Set up your iPhone.
step 4: Follow the onscreen setup steps until you reach the Apps & Data screen, then tap Restore from iCloud Backup.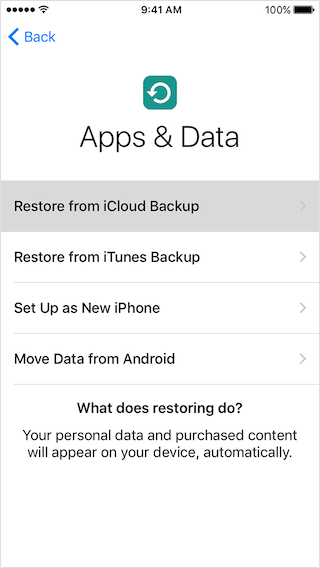 step 5: Choose a backup. Look at the date and size of each and pick the most relevant. Wait for a progress bar to appear and complete.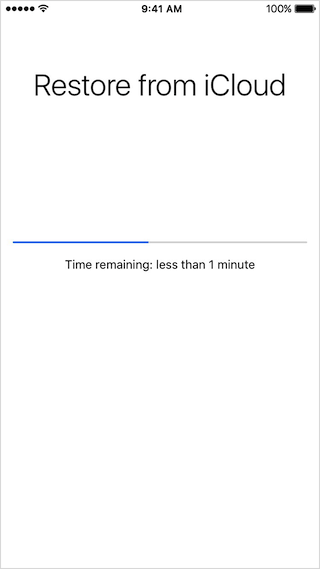 Tip: No matter you choose from an iTunes or an iCloud backup, it will erase some your current WhatsApp content or iPhone data, which does no backup. So you need to think about it, before you decide to restore.
Paid Solution
There are a lot of applications to provide the solution to restore the deleted Whatsapp chat messages, they will not erase your WhatApp content or iPhone data. Most of them support three recovery modes: iOS recovery mode, iTunes backup recovery mode, iCloud backup recovery mode. If you don't have any backup, the iOS recovery mode will be your only choice.
It will more easier than the free solution and more safer than restore from iTunes and iCloud backup. And it also saves your time during the restore process than you do on your own. Different product also has the different price. Here we list these products feature: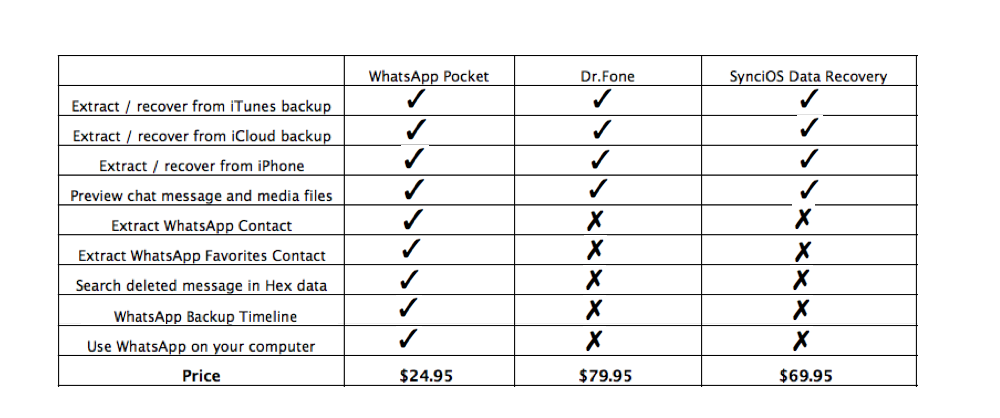 The fact that WhatsApp Pocket is one of the best WhatsApp data recovery software out there, not only more powerful features but also the product price is not expensive. Now we use WhatsApp Pocket to recover deleted WhatsApp chat messages step by step. First download whatsApp Pocket to your computer
---

WhatsApp Pocket


Chat WhatsApp messager, Extract and recover WhatsApp message from iPhone, iTunes and iCloud backup.



For Windows & Mac OS X
---
Step 1: Connect your iPhone to the computer and run WhatsApp Pocket
Step 2: Turn on "Scan with advanced recovery mode" on Preferences... -->General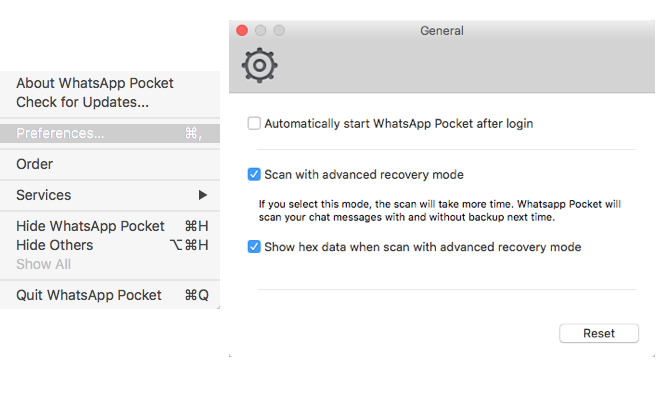 Step 3: Select "Extract from iOS device" mode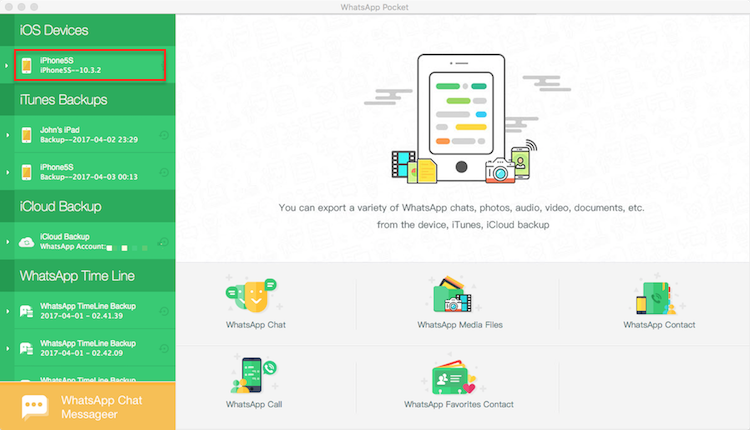 Step 4: Preview and recover the deleted chat messages, Once the scanning has completed, you can preview all the result data. The deleted chat message will be marked as the red color, and you can search any key words in hex view mode.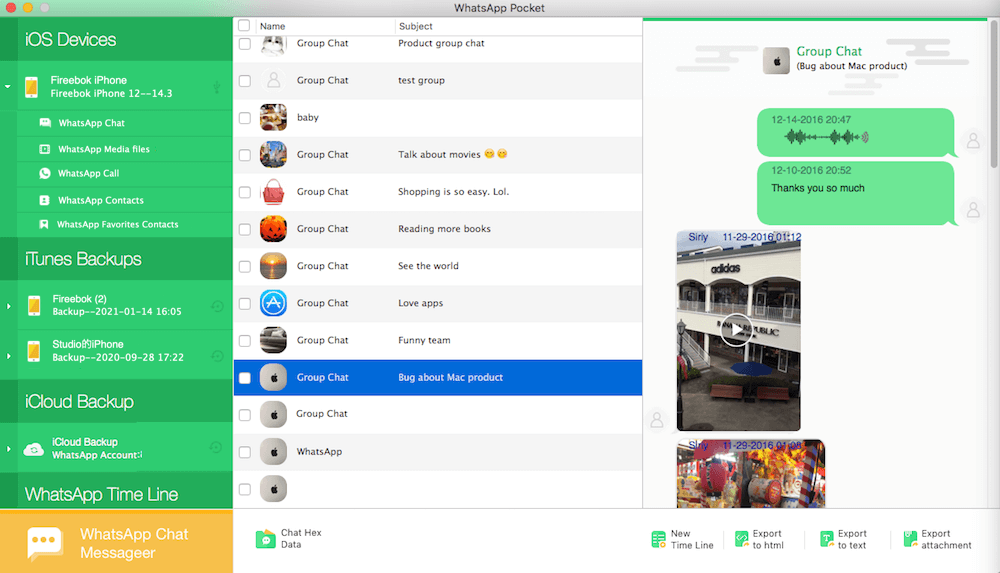 Step 5: Select the WhatsApp conversations and medias files to save to the computer
Step 1: Select "Extract from iTunes Backup Files" mode, select one of your iPhone backup files on the left, then click WhatsApp chat button to scan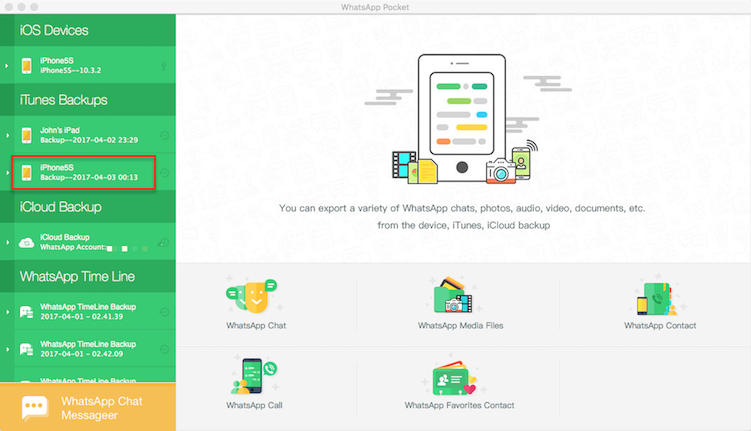 Step 2: When the scanning is completed, all WhatsApp conversations will be listed in WhatsApp Chat tab, all WhatsApp media files will be listed in Media File tab, Just choose these chat messages or media files that you want to recover them to the computer.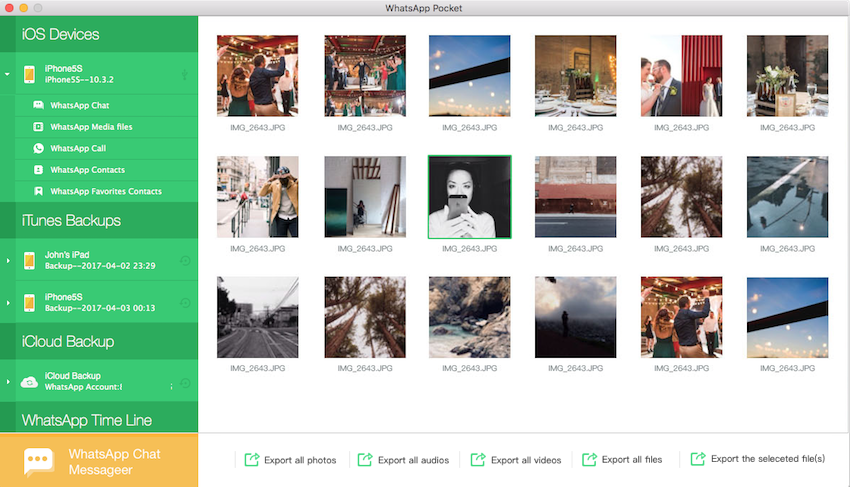 Step 1: Select an iCloud backup file under "iCloud Backup" tab, then click WhatsApp chat button to scan.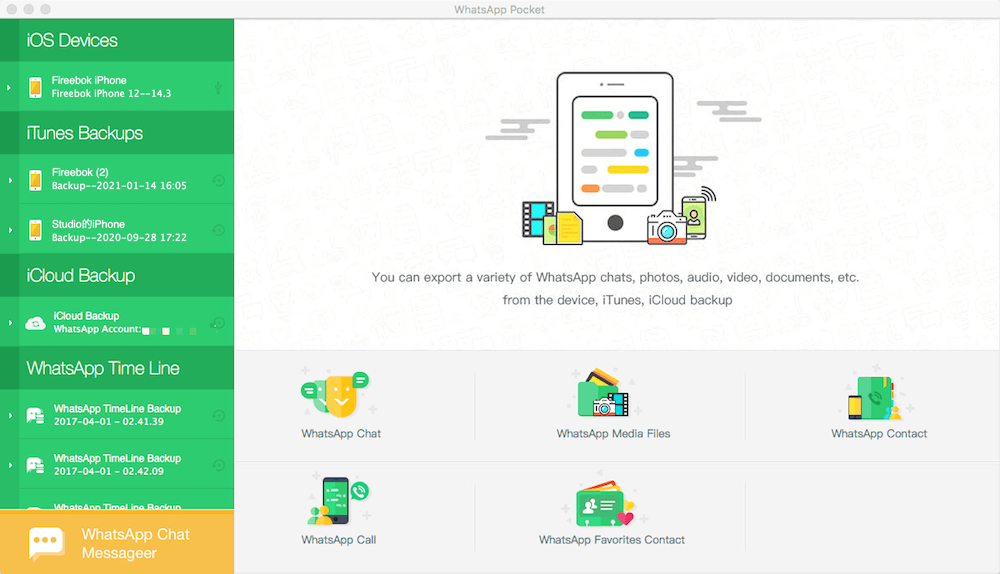 Step 2: All your WhatsApp iCloud backup content will be listed in the result view, Just choose these chat messages that you want to recover them to the computer.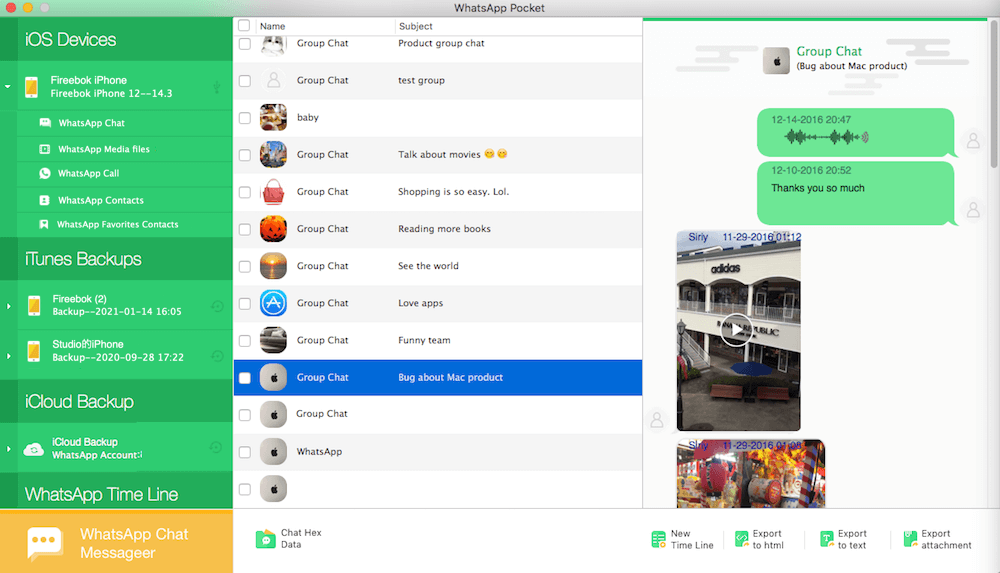 When your recovered WhatsApp content on the computer, all WhatsApp conversations content including text messages, photo, videos, audios and other information will be saved in each .html file. You can read them with the browser. And you can also choose to extract only some media files that you think they are important. Just click "Resource" button on the top of the product. The format of the photo is .jpg, .jpeg, .png, .tiff, .tif, .thumb. The format of the audio is .aac, .m4a.,.opus. The format of the video is .mov and .mp4. And each contact information will be save in single .vcf file. Other files retain the original file format, such as document.
How to prevent the loss of WhatsApp data
Like Time Machine for the Mac computer, WhatsApp Pocket provide a WhatsApp timeline function to backup your WhatsApp in different time point. You will never worry that iTunes and iCloud backup overwrite the older backup, it will provide many different time that restore the deleted WhatsApp messages.
How to use the WhatsApp timeline function
Step 1: Every time, when you complete the scanning from iOS device, iTunes or iCloud backup. You can create a timeline point, enter WhatsApp Pocket menu bar --> Tool --> New WhatsApp TimeLine. it will prompt you when the create operation has been completed
Step 2: Next time you can enter the WhatsApp Timeline by click WhatsApp Pocket menu bar -->Tool -->Show WhatsApp TimeLine. Then click "Show Content" to view your backup data.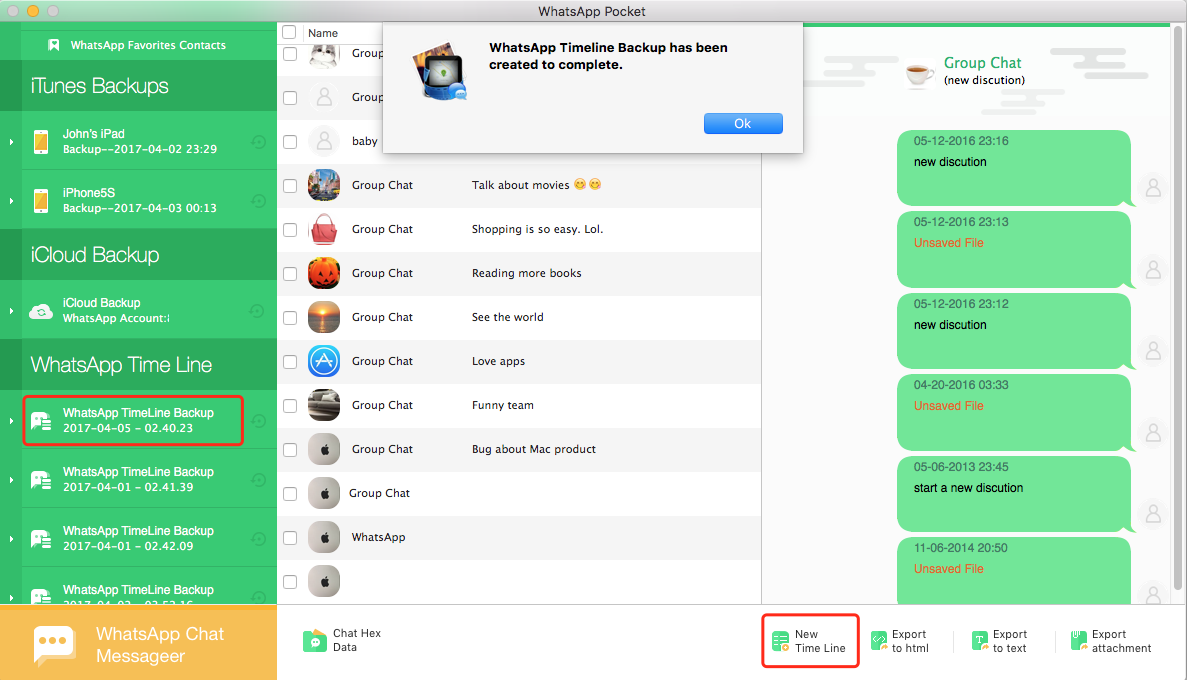 More Related Articles
About Fireebok Studio
Our article content is to provide solutions to solve the technical issue when we are using iPhone, macOS, WhatsApp and more. If you are interested in the content, you can subscribe to us. And We also develop some high quality applications to provide fully integrated solutions to handle more complex problems. They are free trials and you can access download center to download them at any time.