Facebook has released the WhatsApp Business for android version for the WhatsApp users who run some small businesses last year. WhatsApp Business for iOS is available in AppStore now, you can register WhatsApp Business on your iPhone. In addition to all features in WhatsApp Messenger, it adds some new features in WhatsApp Business. Such as Business Profile, Business Messaging Tools, Landline/Fixed Number Support and more. And you can install both WhatsApp Messenger and WhatsApp Business on an iPhone, but we don't suggest that you use the same phone number to register WhatsApp Business. Next I will explain why, and talk about how to register WhatsApp Business and these new features in WhatsApp Business.
a). First Search WhatsApp Business in AppStore, and download it on your iPhone.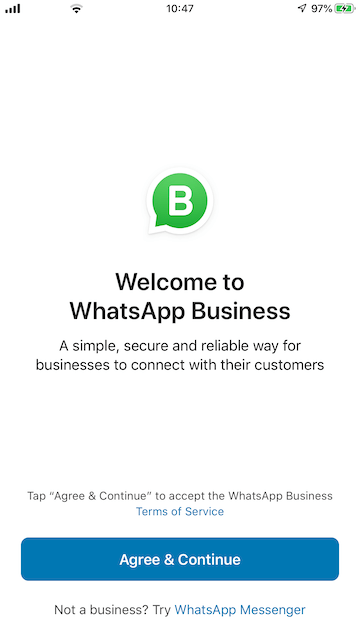 b). Open WhatsApp Business app, and click "Agree & Continue" button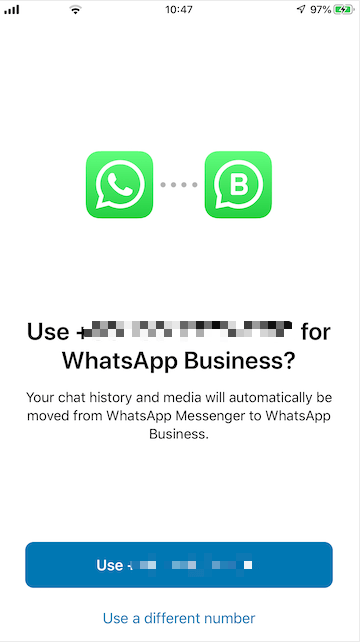 c). Then if this iPhone has installed WhatsApp Messenger, it will ask if you use the same phone number for WhatsApp Business. Now you have two options: use the same phone number or use a different number. Both they can work.
But we suggest that you use the different number, because once you use the same phone number with WhatsApp Messenger, all your WhatsApp data including WhatsApp chat, WhatsApp contacts, Calls and more in WhatsApp Messenger will be moved to WhatsApp Business. When you open WhatsApp Messenger application in the next time, you need to re-register or move everything from WhatsApp Business to WhatsApp Messenger again. In short, you can only keep one WhatsApp content between two apps on an iPhone with the same phone number.
If you don't have another phone number to use, we recommend you to backup WhatsApp data before the move, it's very important, because there were customers who lost WhatsApp data during moving WhatsApp data from WhatsApp Messenger to WhatsApp Business. In addition to backup WhatsApp data with iCloud or iTunes, we can use WhatsApp Pocket to extract all WhatsApp data to the computer, including WhatsApp chat, contacts, media files and more.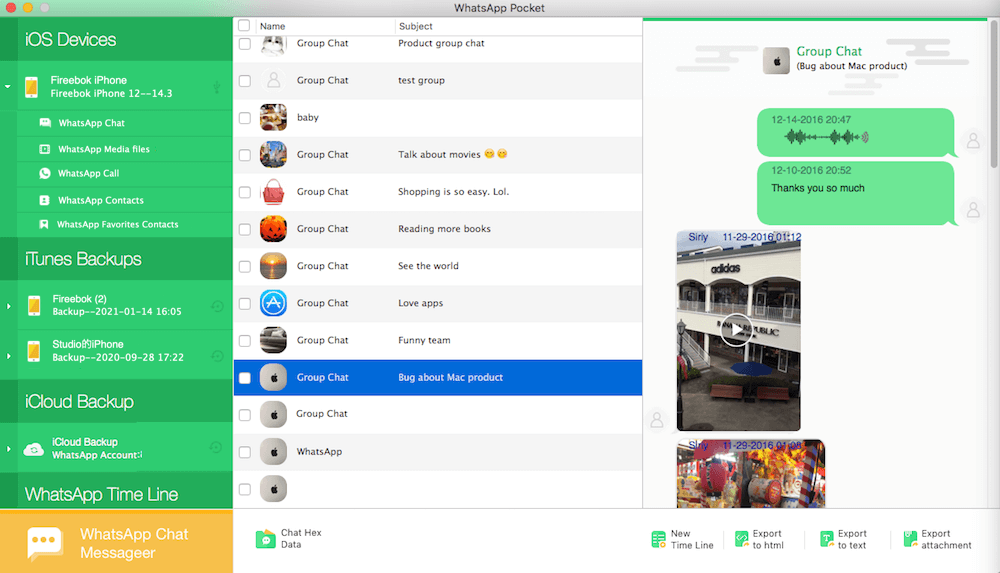 d). If you have a lot of WhatsApp data, you will need to wait a while for the data migration to complete. Once you have registered, you will be accessing WhatsApp Business. The application UI is the same as WhatsApp Messenger. But the profile will be changed to Business Info, and you can add your store information, like the website, location, contact information and more. You can reply to a customer message with a quick reply or an automated response.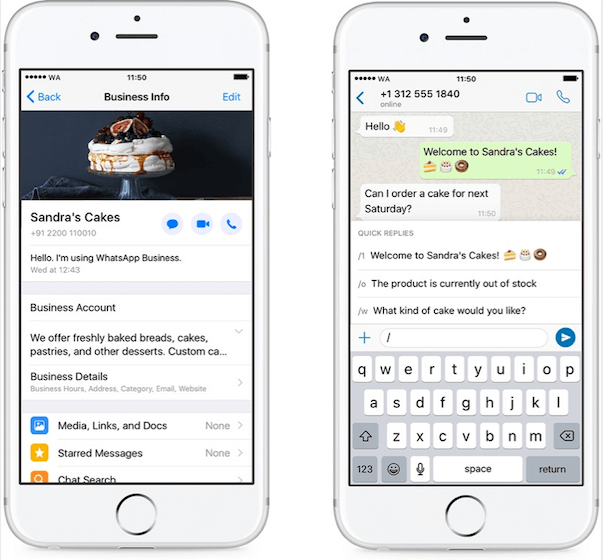 More Related Articles
About Fireebok Studio
Our article content is to provide solutions to solve the technical issue when we are using iPhone, macOS, WhatsApp and more. If you are interested in the content, you can subscribe to us. And We also develop some high quality applications to provide fully integrated solutions to handle more complex problems. They are free trials and you can access download center to download them at any time.