Several apps are made obtainable in the App store, and its users are usually keen to mint them to a feasible extent. Thus, renewing of iPhone apps to their recent versions is always advisable because additional information on how to tackle a problem or renew applications are always made accessible by app designers.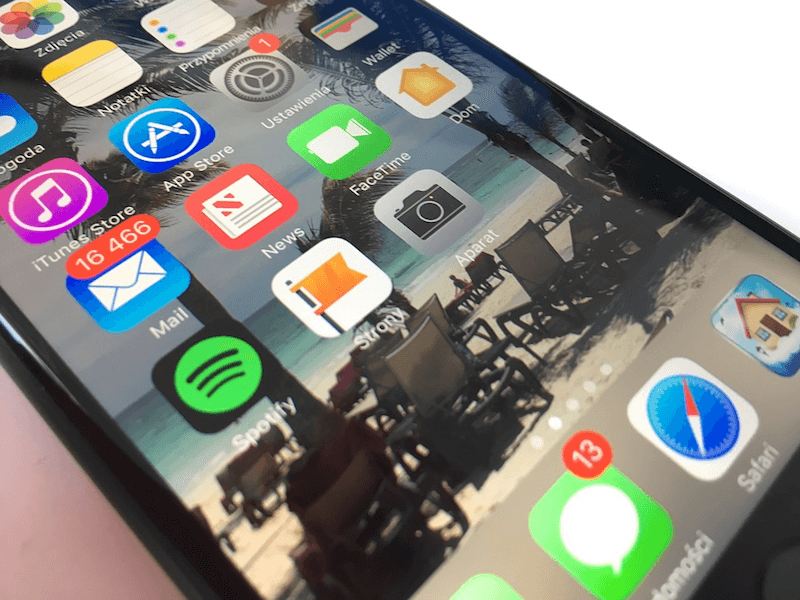 However, there is always a problem associated with renewing and downloading apps from the app store, and this can be very infuriating as this has become a problem for many users. Fortunately, several ways to easily tackle this problem are explained below.
Solutions to fix iPhone apps won't download or update on AppStore
1. Examine your Internet Connection
Your iOS device connected to a cellular data network or Wi-Fi should be verified first before anything else. If you make use of Wi-Fi, endeavor to locate the settings and be sure that it is turned on. The same method also applies to the users of cellular data; it is important to go the settings and be sure it is switched on. This is because, Apps on iPad or iPhone won't download or be renewed when the internet connection is of low quality.
2. Your Apple Id Should Be Examined
In a situation where you have access to many IDs, it is very important to be sure of you making use of the right Apple ID to download and renew applications on your iPhones. If you move to a new country or region, go to Account Info or Settings to change your information before you make purchases from the iTunes Store, iBooks Store, or App Store. https://support.apple.com/en-us/HT201389
3. The Need To Reboot Your App Store
Downloading apps may occasionally stop, or the apps may tend to malfunction. Thus, the App store should be ignored. When your App store malfunctions or when updating and downloading new apps on your iPhone seems difficult, there is need to stop the App and reactive it. This can be done by double-tapping your home button to switch off your App store, you then reactivate it and move to renew iPhone apps.
4. Reboot Your Phone
Rebooting your iPhone can be a very effective method of solving this problem and as such should not be ignored. Before trying other solutions, it is advisable to restart your phone. This can be achieved by simply applying pressure and holding the power button or the sleep/ wake button. This method should be applied again when switching on the phone. You can now attempt to reload the updates on your iPhone by opening your App store.
5. Delete the App and reinstall
Deleting and reinstalling apps may also save you from this problem. To delete an app, long press that app; all the wiggling apps will show a delete icon (x) on the top left. Tap on the delete icon and you will be asked either to delete the app or cancel the action. Tap on Delete and the selected app will be deleted from your iPhone. To reinstall go to App Store and reinstall the app.
6. Free Up Space For App Updates
If there is difficulty in downloading and renewing applications from your App store, the absence of memory space might be the cause. When there is limited space on your iPhone, you would not be able to renew or upload new apps. Thus, there is need to discard old apps to create space for new ones. Discard unnecessary videos, pictures and lengthy conversations to free up space on your iPhone. After saving up space, take a run at reloading the iPhone Applications.
Here we recommend iPhone Cleaner---it can help you transfer a lot of photos, video from iPhone to your computer, it also has a powerful cleaning function of iPhone, free up the iPhone storage space.
---
iPhone Cleaner


Save disk space, organize the files and enhance the performance of your iPhone,
iPad or iPod touch.



For Window & Mac OS X
---
7. Make Use Of iTunes To Renew Apps
When renewal of iPhone apps on your phone seem difficult, you can try making use of iTunes to renew apps. To achieve this, be sure that in your computer is installed the latest version of iTunes, then create a connection between your iPhone and computer using a USB cord. After that, you can send off iTunes, choose your iPhone, tap on the summary, then you tap to check for update. Then, you click on download or update of apps.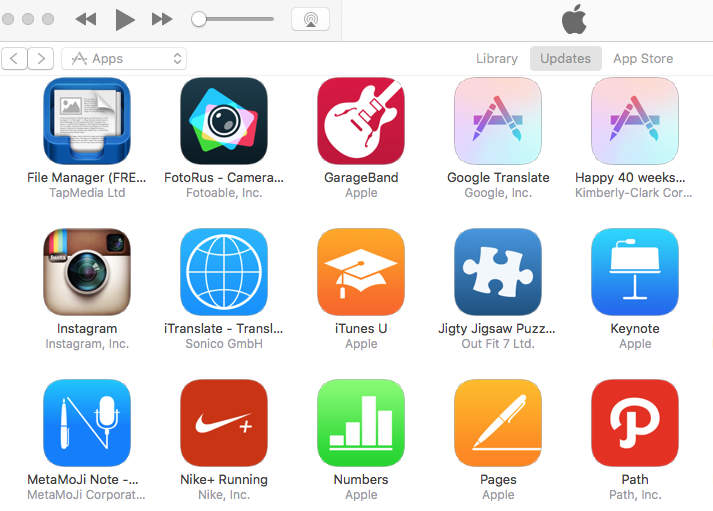 Although, it cannot be argued that the inability to download and update apps from the app store on your iPhone can be very frustrating. Therefore, it is certain that the above solutions can be of help in repairing problems associated with iPhone apps downloading and uploading.
More Related Articles
About Fireebok Studio
Our article content is to provide solutions to solve the technical issue when we are using iPhone, macOS, WhatsApp and more. If you are interested in the content, you can subscribe to us. And We also develop some high quality applications to provide fully integrated solutions to handle more complex problems. They are free trials and you can access download center to download them at any time.