When we are ready to send a message to someone on the iPhone, there are many options, SMS, iMessage, WhatsApp messages, Facebook Messenger and more. But if you are used to making a call, when the other party cannot answer the call, using voicemail is the best option. Sometimes we need to export and save some important voicemail messages as valid court evidence. This article will show you how to save and export the voicemails from iPhone to Mac or PC computer.
1. Save and Export Voicemail using Messages, Mail, or AirDrop
1. Access iPhone Phone -> Voicemail

2. Access the voicemail message that you'd like to save, then tap the share icon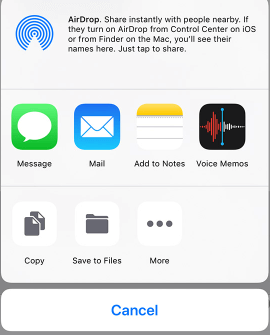 3. If need to save it to PC, choose Mail to send with the attached voicemail. If you need to save it to Mac, choose Mail or AirDrop to send. Turn on AirDrop iPhone and Mac, tap AirDrop contact to send to Mac computer directly.
4. Login your email account on the PC and Mac, find the email and save the email attachment to the computer.
If the voicemail message is more than 20MB, the email can't send it as the attachment. Or you need to save and export many voicemail messages on iPhone, the solution 1 will can't fit your needs. Here we use Fireebok Fone Rescue to save and export the voicemail messages from iPhone.
2. Save and Export Voicemail using Fone Rescue
1. Download and install Fone Rescue on PC or Mac
Fone Rescue for Windows OS: 64 bit download and 32 bit download
Fone Rescue for Mac X OS: Mac download
2. Connect your iPhone with the computer by USB cable.
3. Run Fone Rescue on the computer, and choose "Recover from iOS device" mode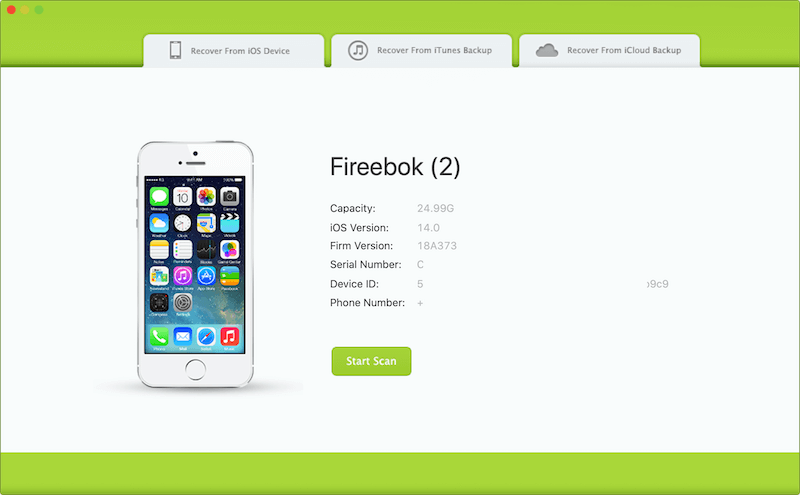 4. Wait for a while to complete the scan, choose "Notes & Others" tab and click "Voicemail" button to select the audio files to extract them to the computer.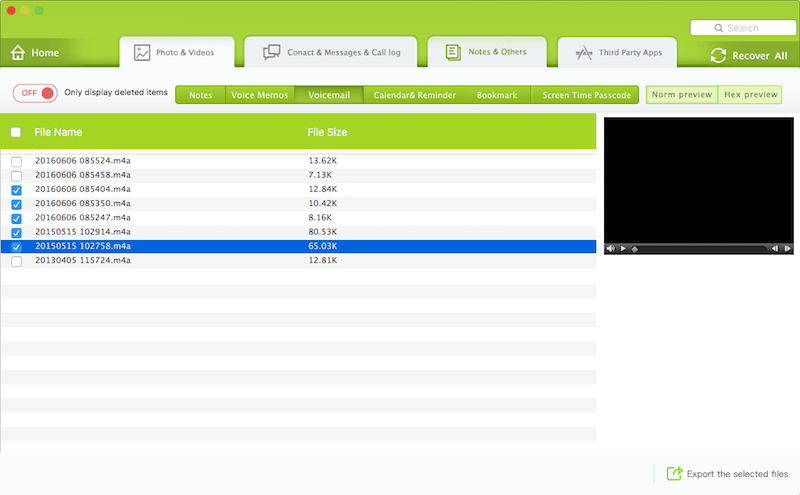 More Related Articles
About Fireebok Studio
Our article content is to provide solutions to solve the technical issue when we are using iPhone, macOS, WhatsApp and more. If you are interested in the content, you can subscribe to us. And We also develop some high quality applications to provide fully integrated solutions to handle more complex problems. They are free trials and you can access download center to download them at any time.