After upgrading to macOS Mojave, many external hard drives cannot be backed up with the Time Machine application because the file system of the external hard drive is not compatible with APFS. Time Machine requires an external drive to be formatted like a Mac boot disk: Mac OS Extended (Journaled) and GUID Partition Table (GPT). So we need to change the file system and use the Disk Utility to erase the entire backup volume or disk, but some users do not back up the external hard disk data before the erase operation.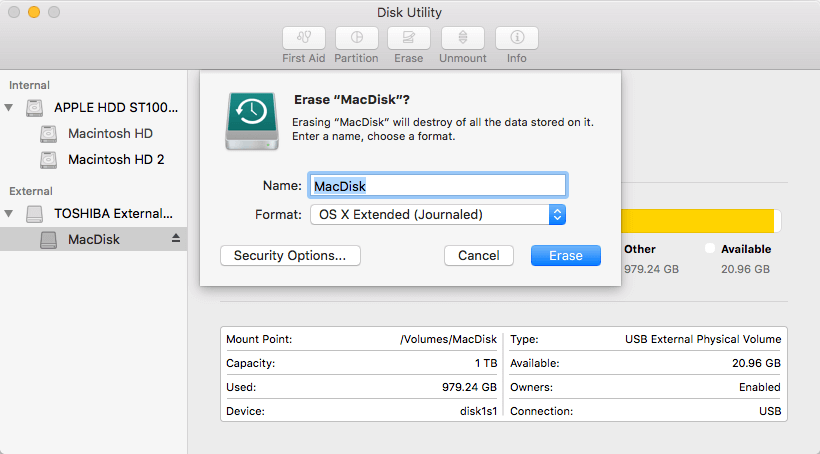 Once the erase process start, all data stored on the hard drive will be emptied immediately. If we lost some important data from the erased external hard drive since we didn't backup, is there any way to restore or recover them ? This article will show you how to recover the data from the erased external hard drive on macOS Mojave.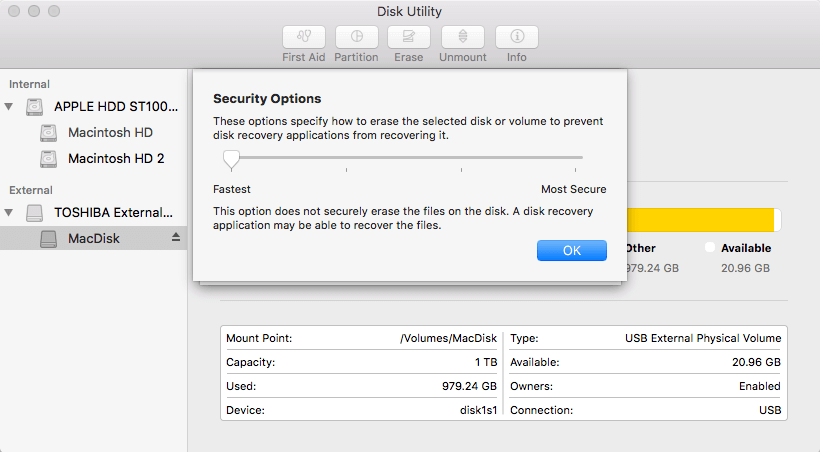 By default, we use the fastest option to erased the selected disk or volume in security options, it will save lots of time to complete the operation, but it does not securely erase the files on the disk. The original data still stored in the disk or volume, until the new data overwrite them. So we can't use the target external disk or volume to store new data before the recovery.
The whole recovery process only needs a few steps, it's safe and easy.
1. Download Data Recovery on your mac, and connect the target external hard drive.
2. Install and run Data Recovery, then select the target disk or volume in drive list.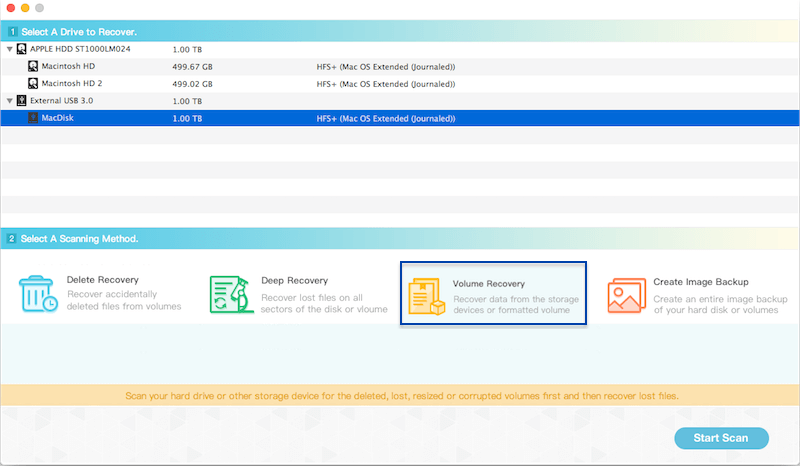 3. Choose the Volume Recovery(which can recover all the erased data with the original location and filename), click Start Scan button.
4. Wait for a while to complete the scan. And you can preview the recovery file , or pause and stop the scan.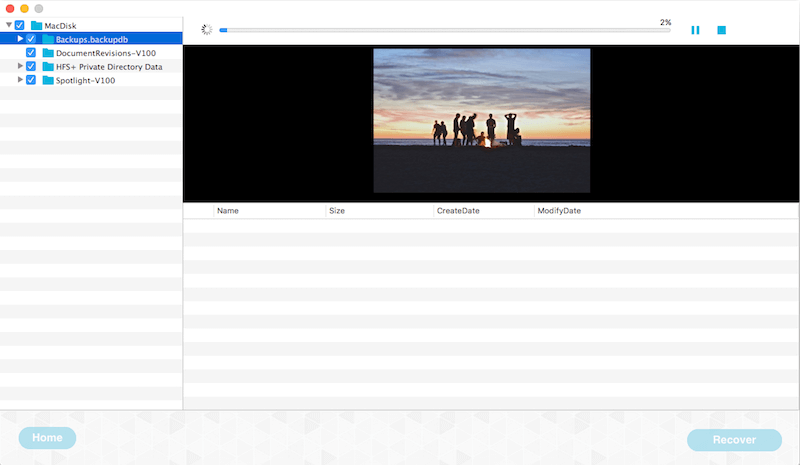 5. Once the scan has completed, click Recover button to save the recovery data to the different disk or volume.
Then the whole recovery process is done.
More Related Articles
About Fireebok Studio
Our article content is to provide solutions to solve the technical issue when we are using iPhone, macOS, WhatsApp and more. If you are interested in the content, you can subscribe to us. And We also develop some high quality applications to provide fully integrated solutions to handle more complex problems. They are free trials and you can access download center to download them at any time.