After iOS 10 and later, iPhone provide a feature to enable read receipts for Individual contacts in Messages. So instead of having to turn on send read receipts for all iPhone users, we only turn on for some contacts who we care about. But some iPhone users reported in Apple Community that individual read receipts not working after updating to iOS 12. How to fix it? If you're struggling with the issue, this article will list 5 solutions to help you to solve it.
How to enable the individual read receipts feature in Messages
1. Open Message.app on iPhone, access an message conversation.
2. Tap the contact icon, and tap the (i) icon button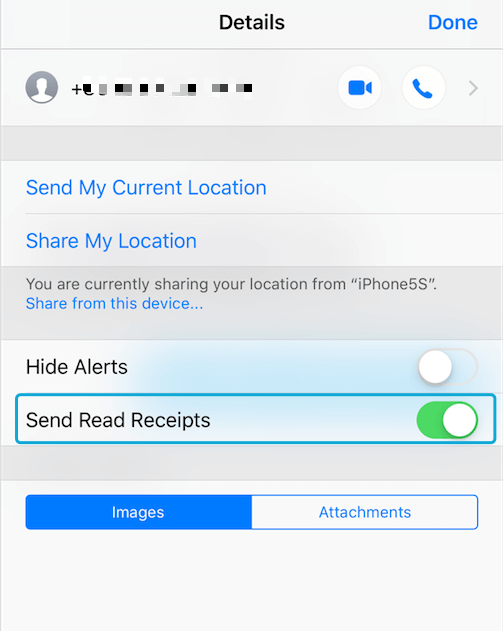 3. Switch on Send Read Receipts option.
Something you must know about read Receipts for Individual contacts
In fact, Read Receipts for Individual contacts is an iMessage feature, it doesn't work for text messages on iPhone Messages.app. It means that it's only used by some contacts who also use the iPhone. Because we can't use iMessage feature with an Android Phone user. That' why you can't see the option for some contacts in Messages.app.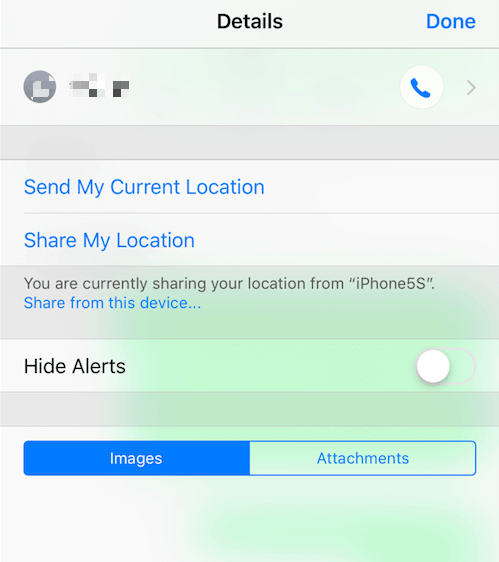 The solutions to fix reading Receipts for Individual contacts does not work
Solution 1: Check if the iPhone contact is an Android Phone user
As mentioned earlier, if your iPhone contacts have been switched from iPhone to Android, all the messages you send are text messages and the iMessage feature will not work.
Solution 2: Turn off Message for iCloud
Go to iPhone Settings -> Apple ID -> iCloud -> Turn off Messages option.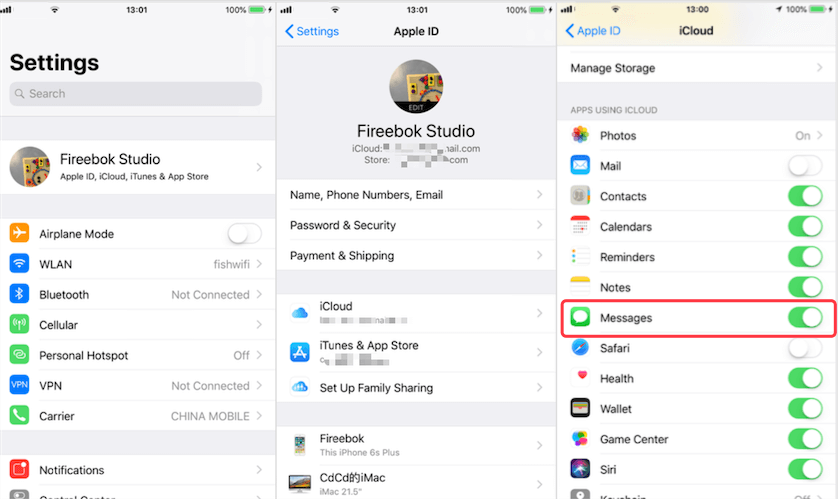 Solution 3: Sign out and Sign in iMessage
a). Go to iPhone Settings -> Messages -> tap Send & Receive, Select your Apple ID and tap Sign Out.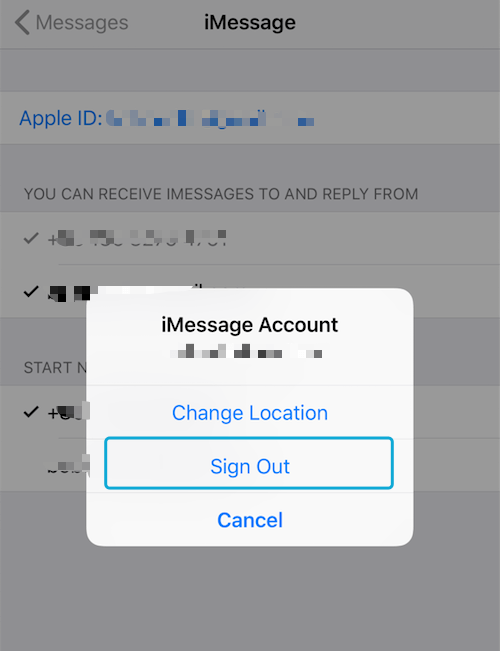 b). Restart iPhone.
c). Then Go to iPhone Settings -> Messages -> tap Send & Receive, If you see "Use your Apple ID for iMessage", tap it and sign in with the same Apple ID.
Solution 4: Delete the Message thread and Enable read receipts in a new conversation
Backup all iPhone message and other data before delete the message thread. Here we use Fireebok Fone Rescue to backup and extract all iPhone text message and iMessage. We can view each piece of message.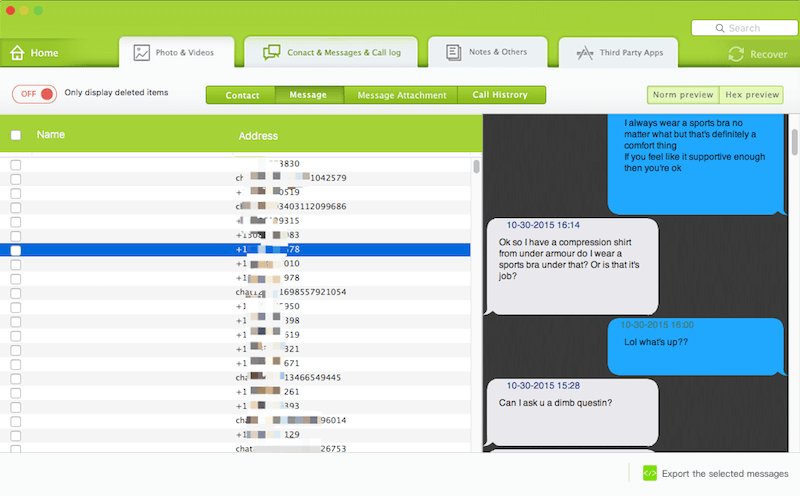 Delete the message thread that read receipts does not work, and send some content to the contact to create a new message thread.
Solution 5: Turn off and Turn on Read Receipts for all messages
a). Go to iPhone Settings -> Messages.
b). Turn on "Send Read Receipts".
c). Restart your iPhone.
d). Turn off "Send Read Receipts".
More Related Articles
About Fireebok Studio
Our article content is to provide solutions to solve the technical issue when we are using iPhone, macOS, WhatsApp and more. If you are interested in the content, you can subscribe to us. And We also develop some high quality applications to provide fully integrated solutions to handle more complex problems. They are free trials and you can access download center to download them at any time.