Insufficient space and insufficient power are the two most common problems that iPhone users face during their use. So every time a new iPhone is released, its storage capacity and battery capacity are getting bigger and bigger. Most of iPhone users has ever experienced iPhone storage is not enough, What will you do when iPhone inform you that the iPhone's storage space is full after a period of use?
Usually, we can view and manage iPhone storage in iPhone Settings -> General -> iPhone Usage. To free up more storage, we need to delete some photos, videos from Photos, and delete or offload some apps one by one and more by manually. it's so hard to a un-tech iPhone user and which will take a lot of time on this thing. So is there any way to free up iPhone storage with one click? This article will show you the answer.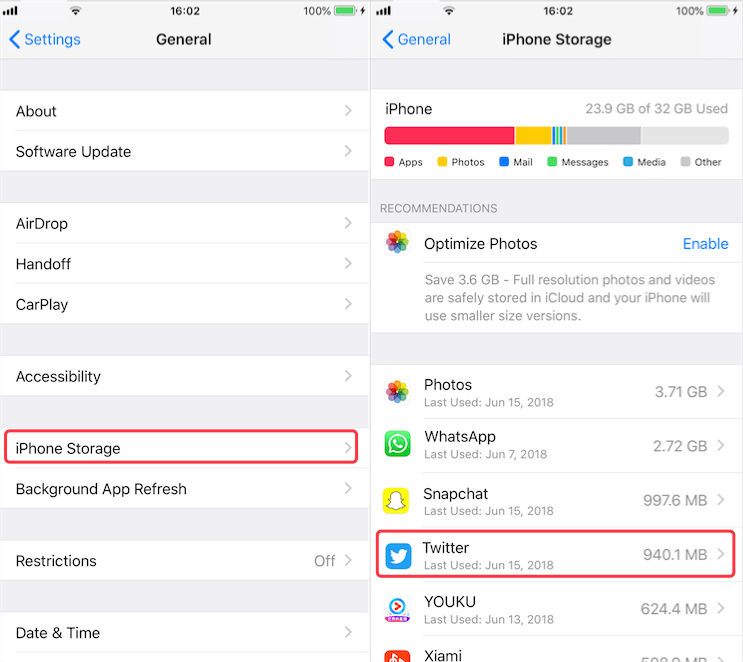 What do we need to prepare
1. A computer(Mac or PC) which has install iTunes.
2. A USB cable to connect iPhone to PC or Mac
3. Download and install iPhone Cleaner to the computer.
Step 1. Connect your iPhone with the computer by USB cable.
Step 2. Run iPhone Cleaner, it will recognize your iPhone and storage usage.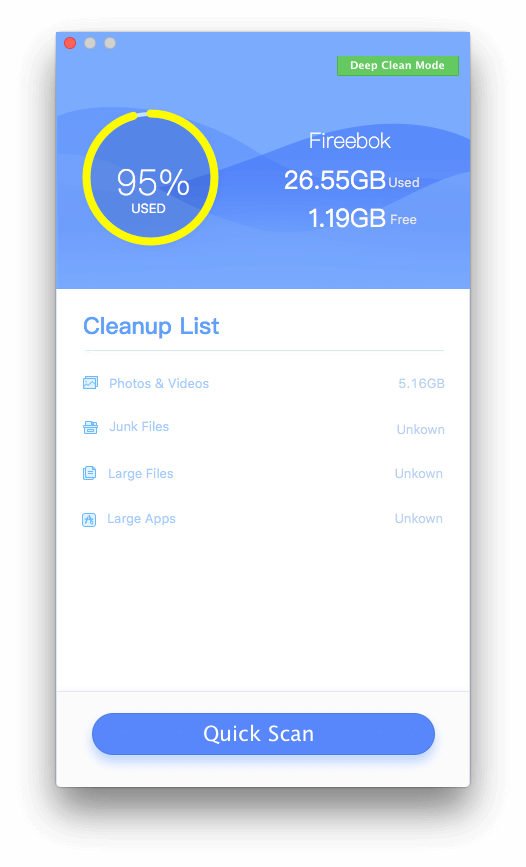 Step 3. Click Quick Scan button on the bottom to scan
Step 4. After the scan has completed, you can select Photos & videos, Junk Files, Large Files, and Large Apps.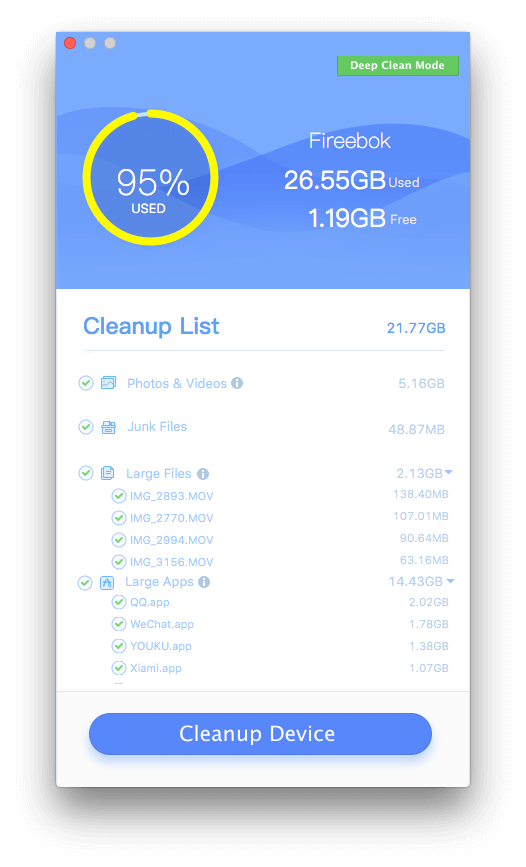 Step 5. Click Cleanup Device button to remove.
Then everything is done.
All the photos and videos will be backup on the computer before deleting from iPhone. If your 32GB or 64GB iPhone frequently needs to free up storage space, the solution will help you. In addition, you can access the Deep Clean Mode on the right top of window, to clear iPhone app junk files, system crash and log files, wifi records, gps and more privacy data and more.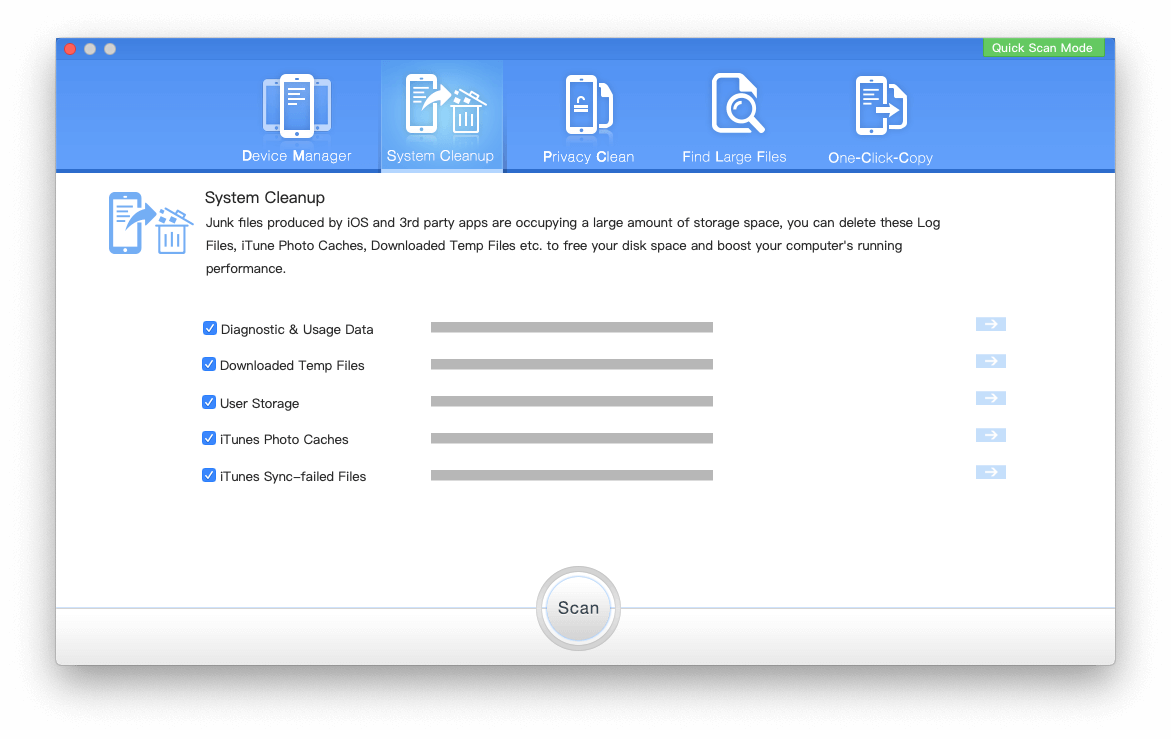 About Fireebok Studio
Our article content is to provide solutions to solve the technical issue when we are using iPhone, macOS, WhatsApp and more. If you are interested in the content, you can subscribe to us. And We also develop some high quality applications to provide fully integrated solutions to handle more complex problems. They are free trials and you can access download center to download them at any time.
You May Also Like
How to Clean up Your iOS and Boost Your Device's Performance
How to Extract WhatsApp Messages from Your iCloud Backup
How to Recover Deleted Text Messages from Your iPhone