If you have been using the iPhone for the past few years, you may have more than 2 or more iPhone devices during iPhone 3GS to iPhone XS. iTunes as a sync, backup and restore application which helps us to manage all iPhone device data. Usually, there are some old iTunes backups on your computer. And some iPhone users bought a new iPhone and are ready to restore old iTunes backup, but iTunes can't find the old backup or can't restore the old backup to the new iPhone device for some reason. If you are experiencing the same and similar issue, this article will show you some simple solutions to help you solve the problem.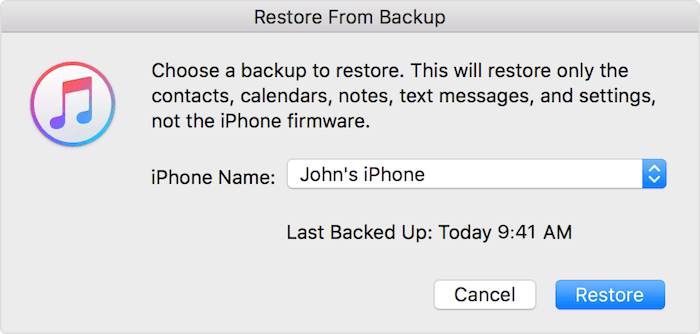 1. An old iTunes backup doesn't find in iTunes restore list
Overwritten by recent backups? According to the iTunes backup rules, only one backup can be kept per iPhone or iPad device, which means iTunes will replace the last backup when creating a new iTunes backup.
Of course, you can access the iTunes backup location to check if the old iTunes backup is exist on the local computer. Here is the iTunes backup location on your computer (PC or Mac), please turn on show hidden files before.
Windows OS: C:\Users\username\AppData\Roaming\Apple Computer\MobileSync\Backup
macOS: /Users/username/Library/Application Support/MobileSync/Backup/
2. An old iTunes backup can't be restored because the software is too old
When a new iPhone device is released each fall, it will include a new version of the iOS system. Although most of the time we can upgrade the iOS system, due to iOS version compatibility issues, new iOS system will no longer support a part of the old iPhone device. This situation also appears in the backup file.
But it is a bit different. For example, when the iOS version of iTunes Backup is iOS12, the current iPhone iOS version is iOS 11. You cannot restore the backup to the current backup, you will receive an error that your iTunes backup can't be restored because the software is too old. And you need to update iOS version of your iPhone device (Go to iPhone Settings -> General -> Software Update).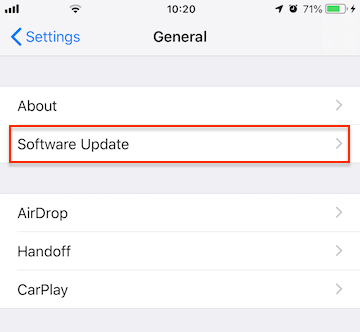 And if you are restoring iTunes backup from the Set Up screen, You need to:
a). Back to return to the Set Up screen, choose Set Up as New iPhone. You can skip the steps for Apple ID, Touch ID, and passcode to complete the set up.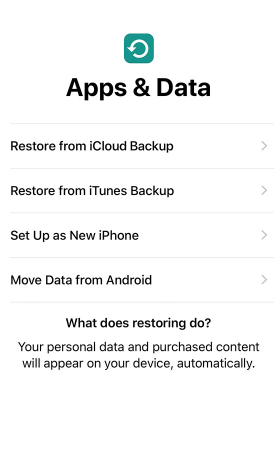 b). Go to iPhone Settings -> General -> Software Update, and update iOS to the latest version.
c). Once the upgrade has completed, Go to Settings -> General -> Reset -> Erase All Content and Settings.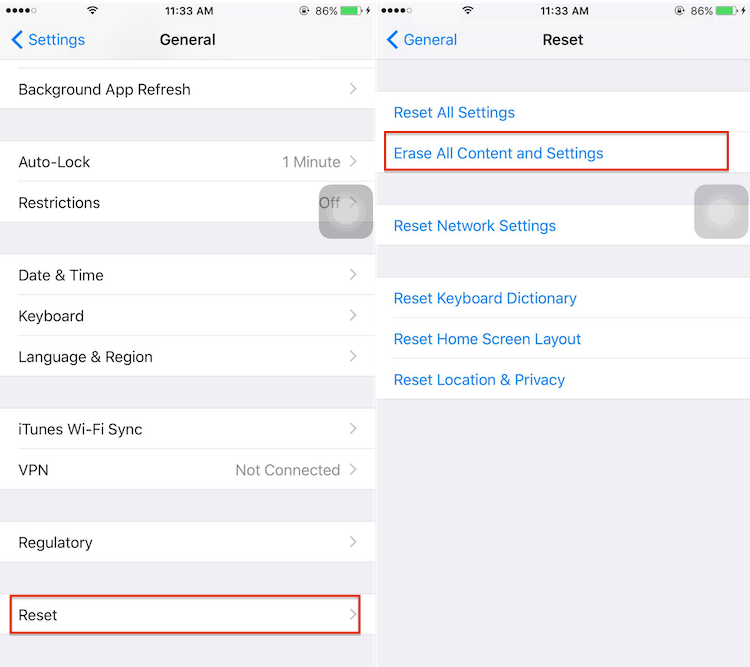 d). After iPhone has erased, you will be back to the Set Up screen. This time choose to restore from iTunes backup again. It will work.
3. Extract all iPhone or iPad data from an Old iTunes backup
If the old iTunes backup still can't restore to the current iPhone device because of backup is incomplete and corrupted or other unknown reasons. We need to rescue all iPhone data from the old iTunes backup. Here we use Fone Rescue to extract all iPhone photo, contacts, messages, notes, call logs and more. They will be saved as visible files on your computer.
a) First download and install Fone Rescue on your computer.
b) Run Fone Rescue and choose Recover from iTunes backup mode.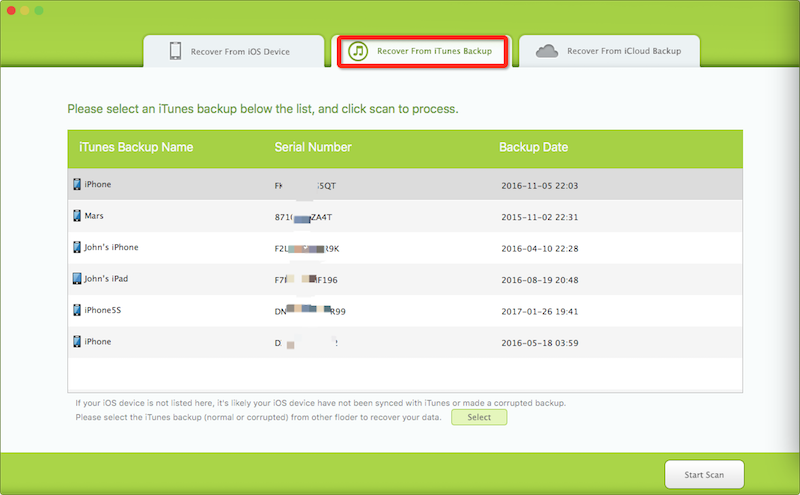 c) All iTunes backups will be displayed there. If the backup is incomplete or corrupt, you need to click the Select button to open it manually, then click the Start Scan button.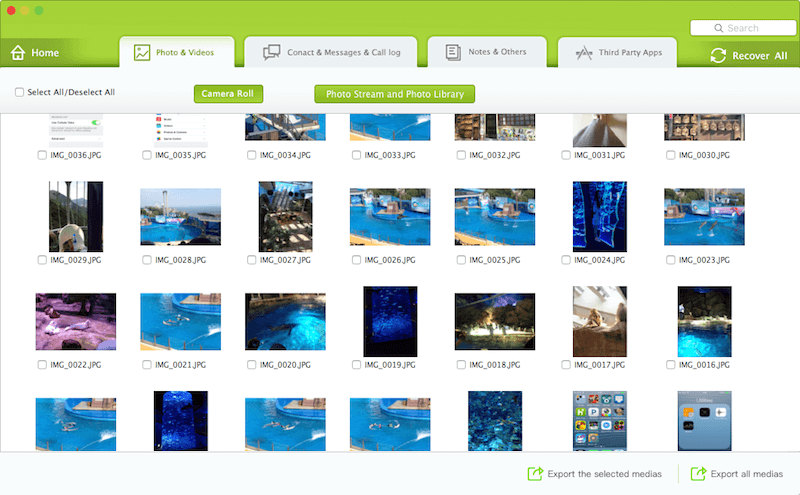 d) Preview the iTunes backup data, and click "Export ***" button to save them.
More Related Articles
About Fireebok Studio
Our article content is to provide solutions to solve the technical issue when we are using iPhone, macOS, WhatsApp and more. If you are interested in the content, you can subscribe to us. And We also develop some high quality applications to provide fully integrated solutions to handle more complex problems. They are free trials and you can access download center to download them at any time.