We use AppStore to search, download, and update apps on iPhone and iPad. But sometimes we may encounter some Appstore errors, such as "cannot connect to AppStore", "AppStore app won't update" and other error number (1009) about AppStore. It's so frustrating when you're ready to use the AppStore. It may seem like a simple network problem, but in fact most of the situation is not what you think, there are many reasons can cause it happen on your iPhone and iPad. Here we've collected 9 ways to solve these problems, and this article will help you if you are facing the same and similar problem.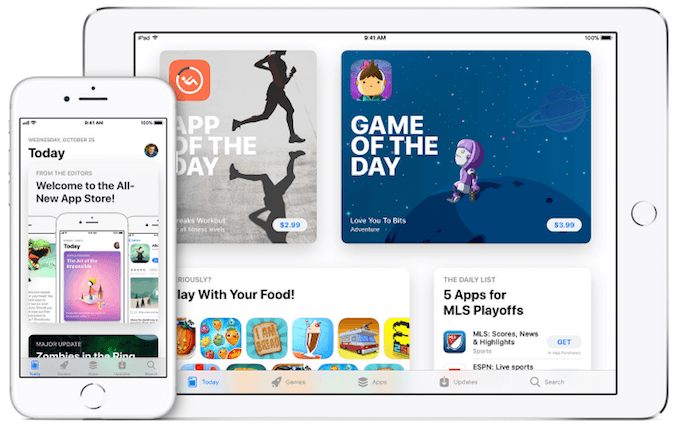 1. Restart your iPhone
Many iPhone issues can be fixed after restarting your iPhone. So restart your device, then go to the App Store.
2. Cannot connect to AppStore Since AppStore service maintenance in your country
1. Visit the Apple System Status page to see if there are interruptions in service in your country or region. You can have a try after a few hours when the iTunes Store is unavailable in system states.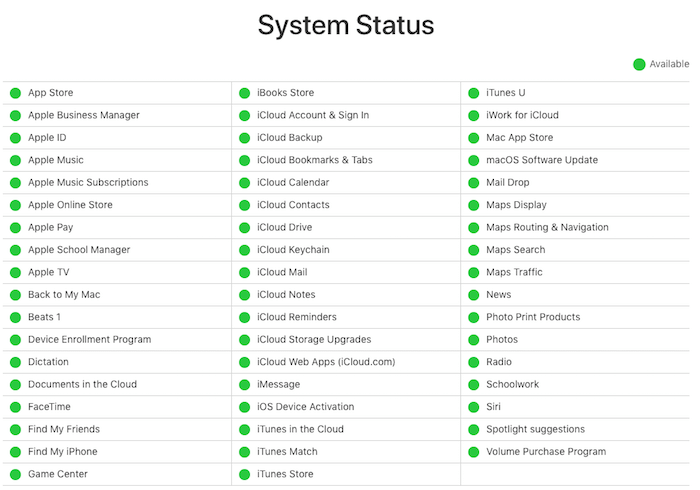 3. Force Quit AppStore and run it again
Double-press the home button. It will open the multi-tasking window and will show all the apps running in the background. Now, just slide your finger up on the App Store app window and it will close down the App. Then open the App Store.app again. This may be able to connect to the store.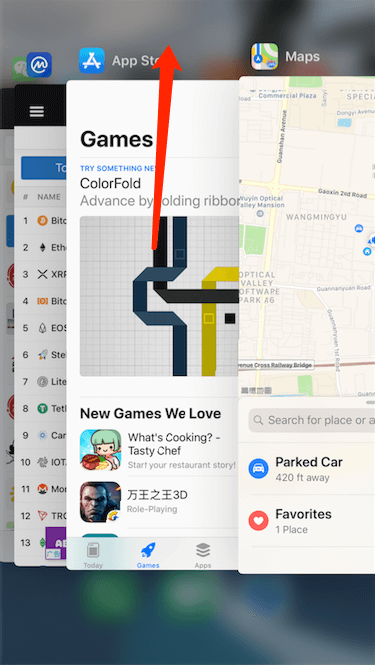 4. Check your internet connection
Have a use an internet broswer to open other website to Check your Wifi or cellular data connect. If the internet is avaible, you can reboot the modem-router, switch off the modem-router and also unplug their power cables. Wait for 30 seconds and turn on.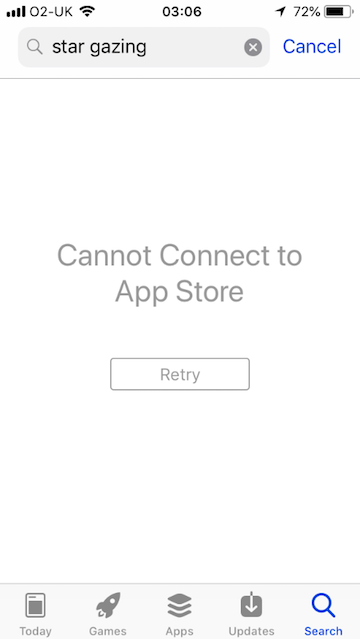 5. Reset iPhone or iPad Network Settings
Go to iPhone Settings. Tap General --> Reset --> Reset Network Settings
6. Adjust the Date & Time on your device
If the time zone or date & time of your iPhone isn't in sync with the region that your AppStore is in, the connect to AppStore will be a issue. Tap iPhone Settings -> General --> Date& Time --> Turn Set Automatically OFF. Set your date to an hour ahead manually. Next, open the App Store. It will work. Then go back to Settings and you can now set your date and time to Automatic.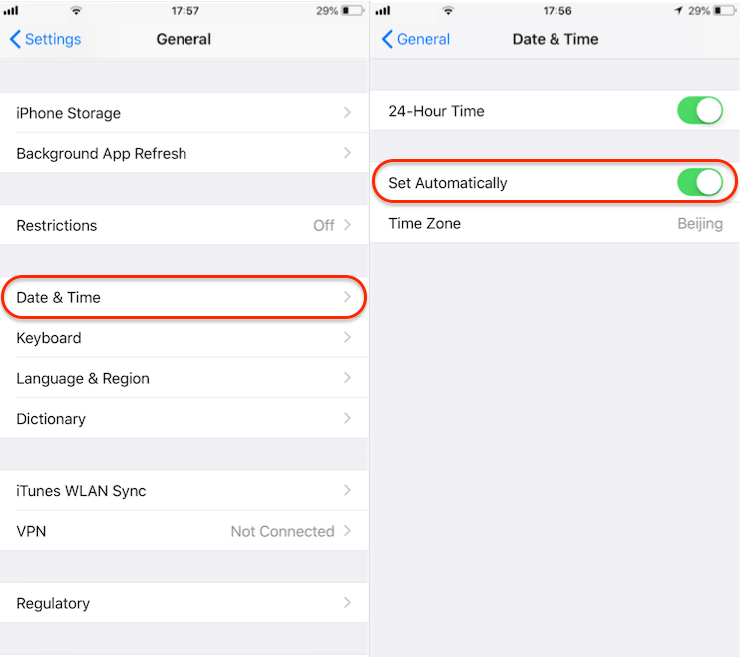 7. Can't download and update app since the Apple ID account payment
Check your Apple ID payment information, make sure your card is not expired. Go to iPhone Settings -> your Apple ID --> iTunes & AppStore -> iTunes & AppStore -> View Apple ID, sign in your Apple ID with password, tap Payment Information. Or you can change your payment method to another credit card or Paypal, you can have a try after Appstore verify your updated account payment information.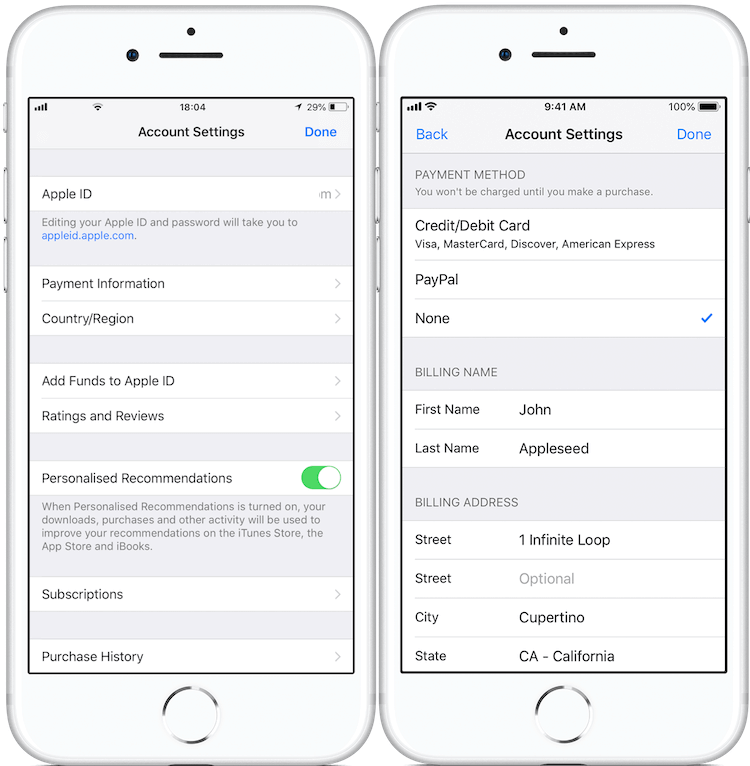 8. Change your Apple ID country or region
When you move to a new country or region, you need change the country or region in Apple ID. Or the AppStore can't work. Go to iPhone Settings -> your Apple ID --> iTunes & AppStore -> iTunes & AppStore -> View Apple ID -> Country/Region -> Change Country or Region, choose your new country and region, click tap Next, Review the Terms and Conditions and Apple Privacy Policy, then tap Agree if you agree.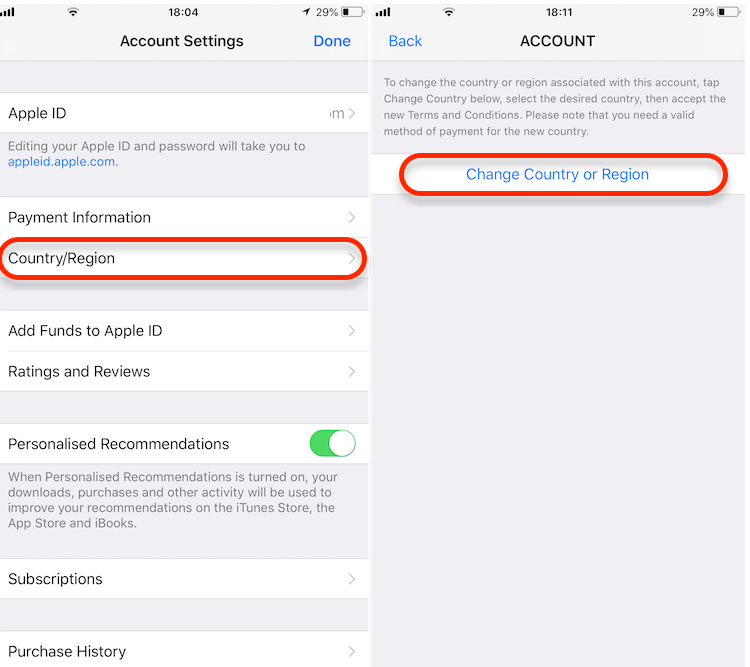 Then you need to select a payment method and enter your new payment information. You have to enter a valid payment method for your new country or region. Enter your billing address and tap Next. Once the payment has update, the Appstore will work again.
9. Contact with your network administrator
Some networks (such as at offices or schools) might not allow connections to the servers and ports that the iTunes Store uses. Ask your network administrator to open access to iTunes Store servers and ports.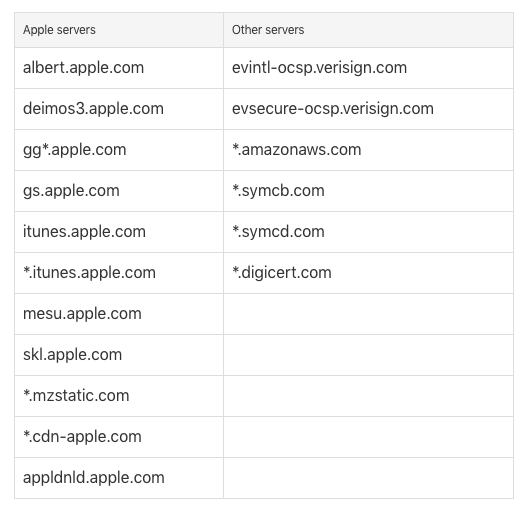 If you've tried all of the above steps and you still can't connect, please contact Apple Support.
More Related Articles
About Fireebok Studio
Our article content is to provide solutions to solve the technical issue when we are using iPhone, macOS, WhatsApp and more. If you are interested in the content, you can subscribe to us. And We also develop some high quality applications to provide fully integrated solutions to handle more complex problems. They are free trials and you can access download center to download them at any time.