Trash is an important place to store deleted files and folders on the Mac, we move unwanted files to the trash on mac every day. If some items has been mis-deleted, we can choose put back to undelete them. After a long time of use, Trash contains lots of files and folder with the same name, we don't know which item to restore.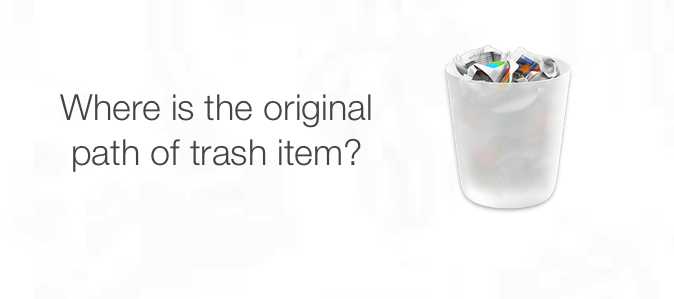 Unless we check the contents of files and folders, it will be easy if we know the original location of the files and folders. But once files and folders are moved to trash, we can't find the original path in the Finder. How do we view the original path of trash files and folders? This article provides a solution to view the original path of trash files and folders on mac.
Where is the original path of the trash file stored?
As we known, there is a .DS_Store file in each folder on macOS. Finder use .DS_Store file to store all original location of trash file and folder. But the .DS_Store file a binary file, it's difficult to read. There is almost no application can support to open and read the it. But Better Trash can do that for you.
Here the detailed steps that we use Better Trash to view the original path of trash item.
1. Download Better Trash on your Mac.
2. Click the Better Trash icon in menu bar

3. Choose the View Trash Source menu item
Then Better Trash will list all the trash items in the window, you can view the original location, file size, file permission and last modify Date properties.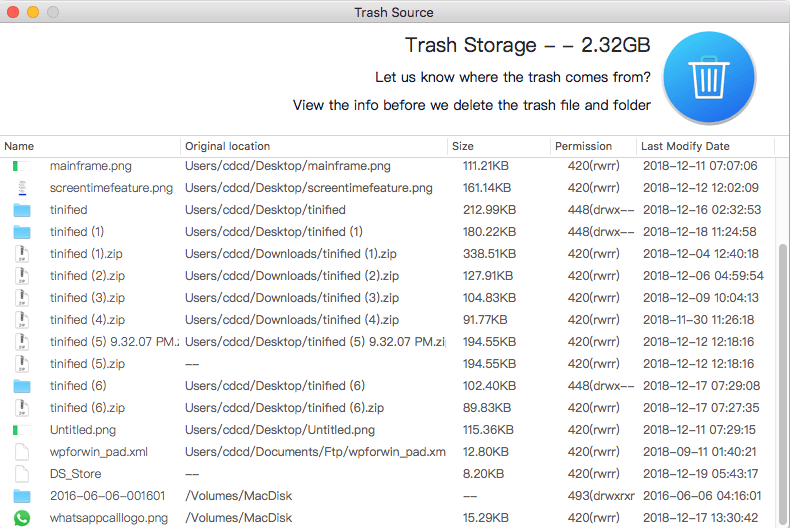 More Related Articles
About Fireebok Studio
Our article content is to provide solutions to solve the technical issue when we are using iPhone, macOS, WhatsApp and more. If you are interested in the content, you can subscribe to us. And We also develop some high quality applications to provide fully integrated solutions to handle more complex problems. They are free trials and you can access download center to download them at any time.