After iPhone XS, iPhone XS Max, or iPhone XR with iOS 12.1 or later, Apple use Dual SIM with a nano-SIM and an eSIM in China. An eSIM is a digital SIM that allows you to activate a cellular plan from your carrier without having to use a physical nano-SIM. eSIM on iPhone is not offered in mainland China. In Hong Kong and Macau, only iPhone XS features eSIM. This means your iPhone can have two phone numbers to make and receive calls and text messages. One number is for business and the other is for personal calls.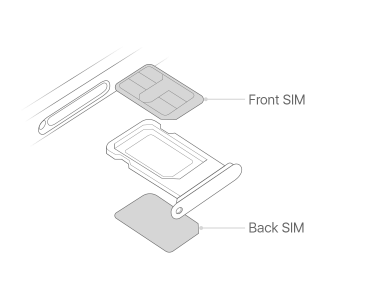 You can switch the primary and secondary phone number before making a call or sending message, and switch the Cellular data between two numbers. But many iPhone users want to use WhatsApp with two phone numbers, is there any solution can do this? On some Android phones, you can run two WhatsApp accounts by cloning the WhatsApp app. But you can't do something similar on the iPhone.
WhatsApp for iPhone officially does not release any updates to support the dual sim, here we will show you how to use two WhatsApp accounts with dual sim on iPhone. And this solution is for an iPhone XS Max or iPhone XR with iOS 12.1 or later and two nano-SIM cards.
Back up your WhatApp data before you start
1. Connect your iPhone to the computer with USB, run iTunes to make an iTunes backup.
2. Connect your iPhone with Wifi, open WhatsApp Settings -> Chats -> Chat Backup -> Back Up Now.
3. Backup your WhatsApp data to the computer with WhatsApp Pocket.
WhatsApp Pocket allows you to extract and recover WhatsApp messages from your iPhone, iTunes or iCloud. You can backup and view the chat history on your PC or Mac with a single click only. It save your all chats content into html file including photos, videos, audios and other information.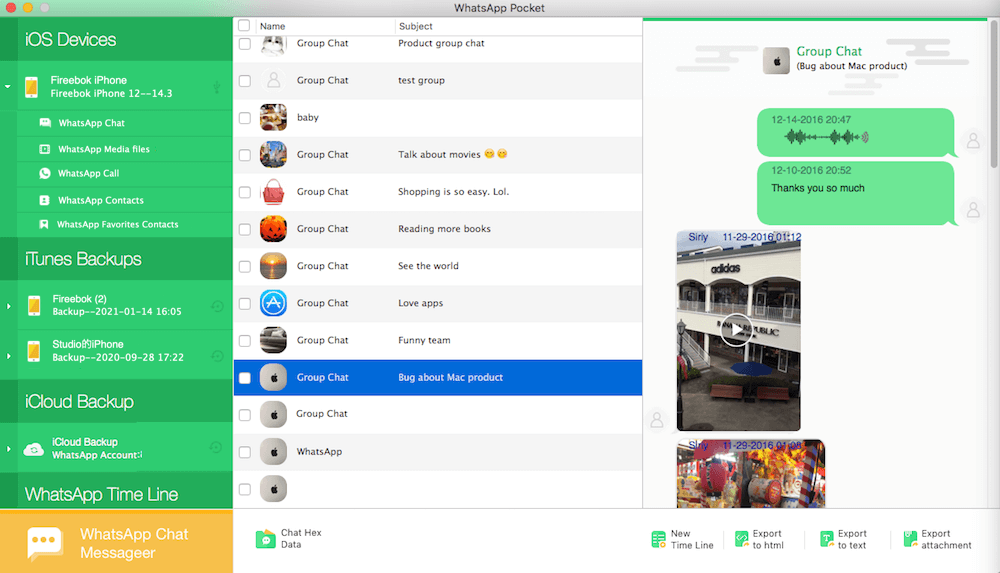 1. Use WhatsApp Web service
As we known, we can use WhatsApp Web on PC and Mac in the browser. But we can't use WhatsApp web on mobile phone browser. There are some third party iOS apps can use WhatsApp Web service inside the app, such as WZpad or Dual Messenger for WhatsApp, ios.othman.tv. They all log into the WhatsApp account by scanning the QR code in WhatApp, so you need to scan with another old iPhone. Here are the detail steps.
1. Insert one of two nano-SIM cards into an old iPhone, and download WhatsApp on old iPhone
2. Download WZpad app from Appstore, or Dual Messenger, or ios.othman.tv for WhatsApp from website. You only need to select one app to download on your iPhone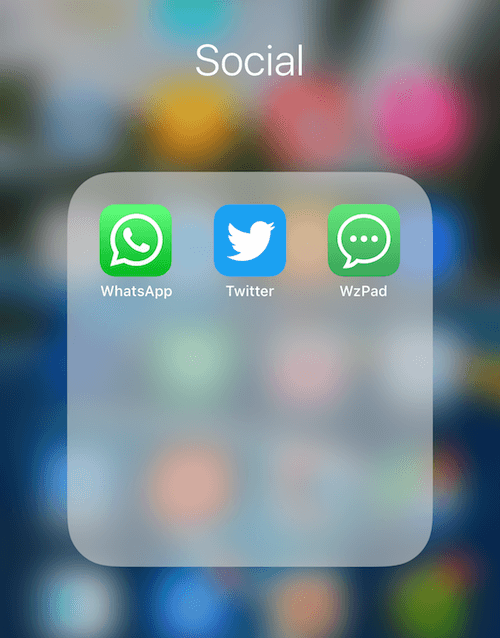 3. Open WZpad or Dual Messenger for WhatsApp, or ios.othman.tv on iPhone, they need to scan the QR code to login.
4. Open WhatsApp on the old iPhone, Go to WhatsApp Settings -> WhatsApp Web/Desktop -> Scan QR Code. To scan that QR code on the old iPhone, then you will login one WhatsApp account in WZpad or Dual Messenger for WhatsApp, or ios.othman.tv on iPhone
5. Get the SIM card out of the old iPhone, and insert into your iPhone XS Max or iPhone XR.
6. Download and install WhatsApp from Appstore (If your iPhone has intalled WhatsApp, please ignore step 6 and 7.)
7. Switch the phone number for message to received the WhatsApp message code. Login WhatsApp account with another phone number and restore WhatsApp data. Now your iPhone has two WhatsApp accounts in iPhone.
2. Remove and reinstall WhatsApp from iPhone.
If you have two WhatsApp accounts, one for business and one for personal. iPhone only can keep one WhatApp, so you need to remove it and reinstall it, then login with anther phone number.
1. If you have installed WhatsApp business account on iPhone, remove WhatsApp app.
2. Download WhatsApp from AppStore
3. Switch to your personal phone number to receive the WhatsApp message code, use your other phone number to sign in to your WhatsApp account and recover your WhatsApp data. Your WhatsApp account is now a personal account.
The same solution to switch to the business account. What's the risk to use two WhatsApp accounts on one iPhone:
1. WhatsApp may block your WhatsApp account if you try to log in and put repeatedly, according to their terms of use that you can only use one device.
2. If the restore process fails, WhatsApp data may be lost, so make sure backup the WhatsApp data first.
More Related Articles
About Fireebok Studio
Our article content is to provide solutions to solve the technical issue when we are using iPhone, macOS, WhatsApp and more. If you are interested in the content, you can subscribe to us. And We also develop some high quality applications to provide fully integrated solutions to handle more complex problems. They are free trials and you can access download center to download them at any time.