Since Microsoft adds the backup and restore function in Windows 7, it has become one of important system features of Windows OS. It's easy to backup all your personal files and data to an external hard drive. When you are ready to restore files from backup, but you can't find the backup files because the windows backup file has been deleted or lost, How to fix? This article will show you how to recover the lost backup files in Windows.
Backup and restore files in Windows
Backup files: Use File History to backup to an external drive or network location. Select the Start button -> Settings -> Update & Security -> Backup -> Add a drive +, and then choose an external drive or network location for your backups.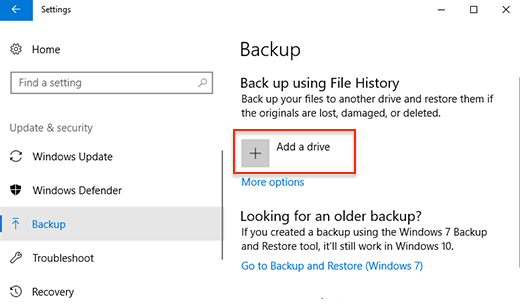 Restore files: In the search box on the taskbar, enter Restore files, and then select Restore your files with File History. Find the version you want and select Restore to save in a different location.
Recover the deleted windows backup files from external hard drive
Here are steps we use Fireebok Data Recovery for PC to recover the deleted and lost windows backup files from the computer.
Step 1 : Download and install Fireebok Data Recovery for PC
Step 2 : Connect the external hard drive and run Data Recovery.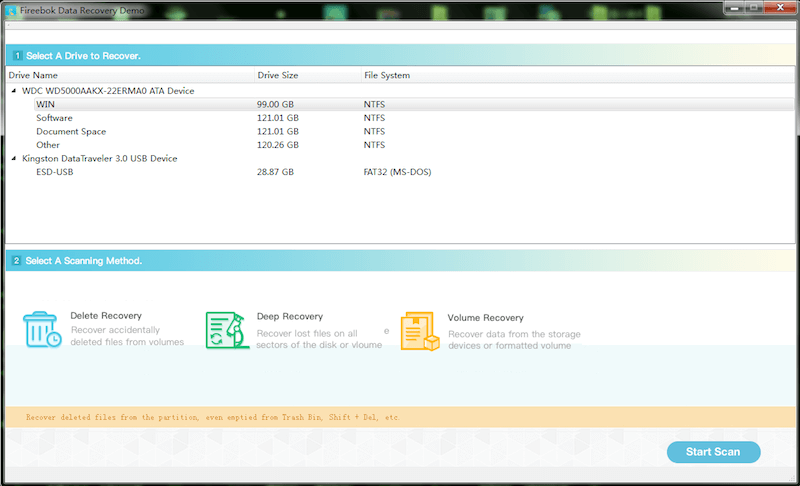 Step 3 : Select the external hard drive and choose the Deleted Recovery. If the external hard drive has been formatted, please choose Volume Recovery. And you can use Deep Recovery to scan the hard drive sector.
Step 4 : After the scan is complete, you will see the deleted windows backup files folder in the left window.
Step 5 : Select the windows backup files and click "Recover" button to save them on the computer.
More Related Articles
About Fireebok Studio
Our article content is to provide solutions to solve the technical issue when we are using iPhone, macOS, WhatsApp and more. If you are interested in the content, you can subscribe to us. And We also develop some high quality applications to provide fully integrated solutions to handle more complex problems. They are free trials and you can access download center to download them at any time.