Since Apple's new Photos application replace iPhoto in macOS 10.10.3, it can help us better organize our photos from iPhone, Mac and other devices. We have a lot of photos as our precious memories, stored in Photo Library. If we delete the Photos library or iPhoto library by mistake, is there any way to recover the deleted whole photos library or photos and videos in library? Here are some solutions to fix this problem.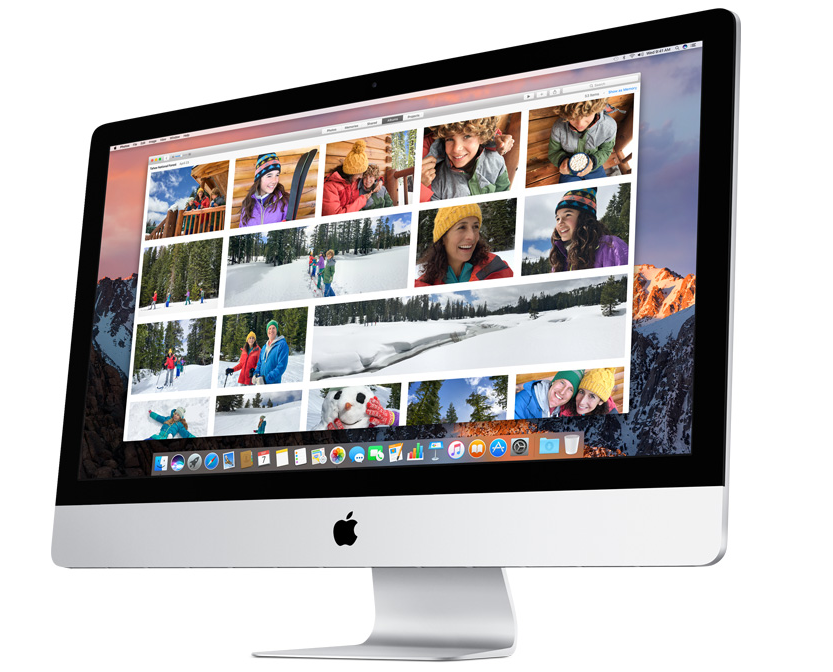 Tips: Immediately stop using your Mac, because it will continue to use reduce the likelihood of restoration success, because the deleted files may be overwritten with the new data. This means that do not produce any new data especially large files on your computer.
Restore them from the Time Machine backup
Time Machine backs up all of your files to an external hard drive so that you can restore them. If you have made the Time Machine backup, the problem becomes easy. And here are detail steps to recover from a Time Machine backup
1. Choose Enter Time Machine from the Time Machine menu icon or click Time Machine in the Dock.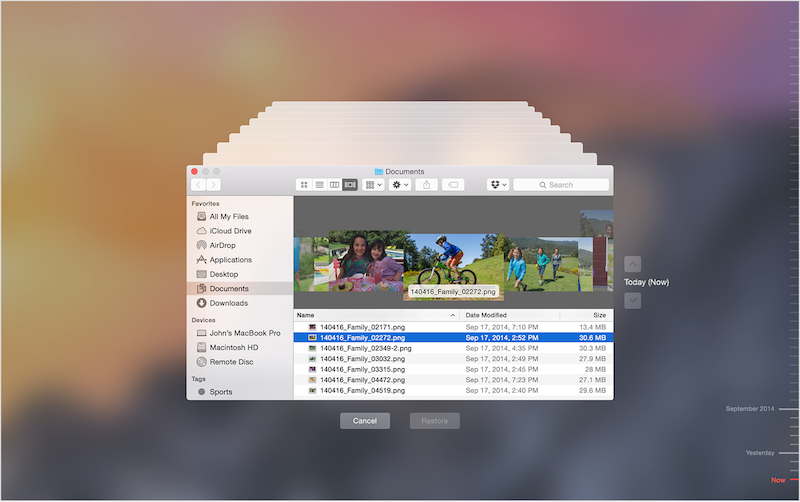 2. Use the timeline on the edge of the screen to see the files in your Time Machine backup as they were at that date and time. The timeline may also include local snapshots.
3. Use the onscreen up and down arrows to jump to the last time the contents of the window changed. You can also use the search field in a window to find a file, then move through time while focused on changes to that file.
4. Find and select the file and folder and press Space Bar to preview the Photo library folder and make sure it's the one you want.
5. Click Restore to restore the selected Photo library, or Control-click the file for other options.
Recover them with Fireebok Data Recovery Software
Fireebok Data Recovery to recover deleted files or volumes from computer disk or external disk, USB device, SD card or camera devices. It supports the recovery from many file systems include: HFS+ (Mac OS Extended (Journaled)), HFSX (Mac OS Extended (Case-sensitive, Journaled), NTFS, FAT32, FAT16, ExFAT. Here are the steps to recover photos library with Fireebok Data Recovery.
1. Download and run Fireebok Data Recovery.
---
Data Recovery


Recover data lost due to accidental deleting, formatting, virus infection,
and other unknown reasons.
---
2. Choose Macintosh HD to scan. Because the photos library be stored in this volume.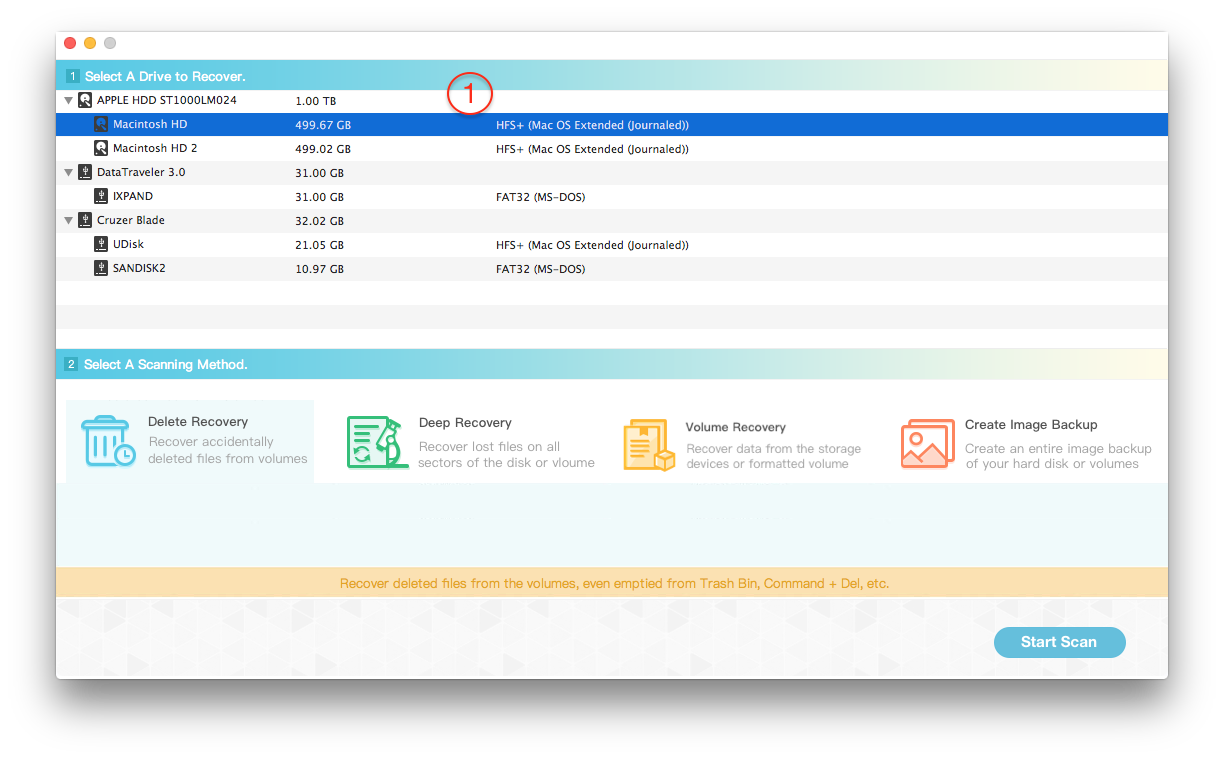 3. Choose Deleted Recovery. Because it will more quickly and the result of the scan is a complete directory structure, which is consistent with the file path on your computer.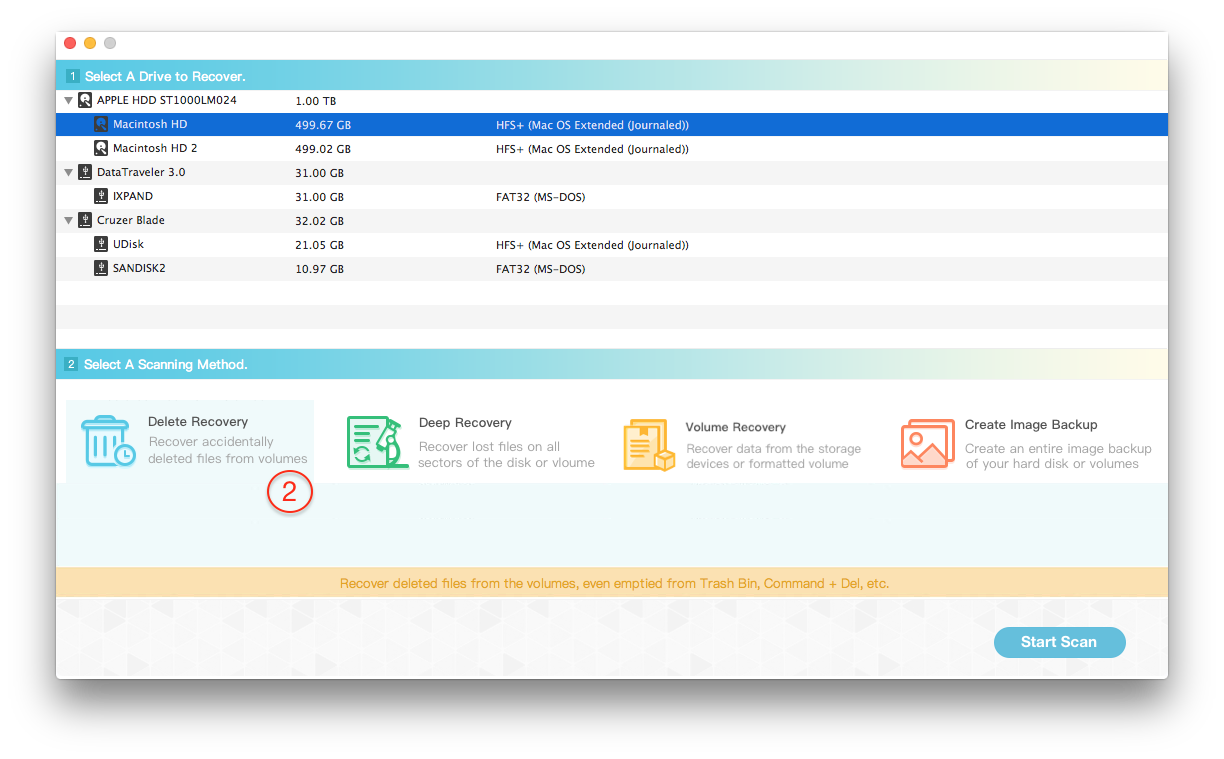 4. After the scanning has completed, you will find the photos (iPhoto) library in result view.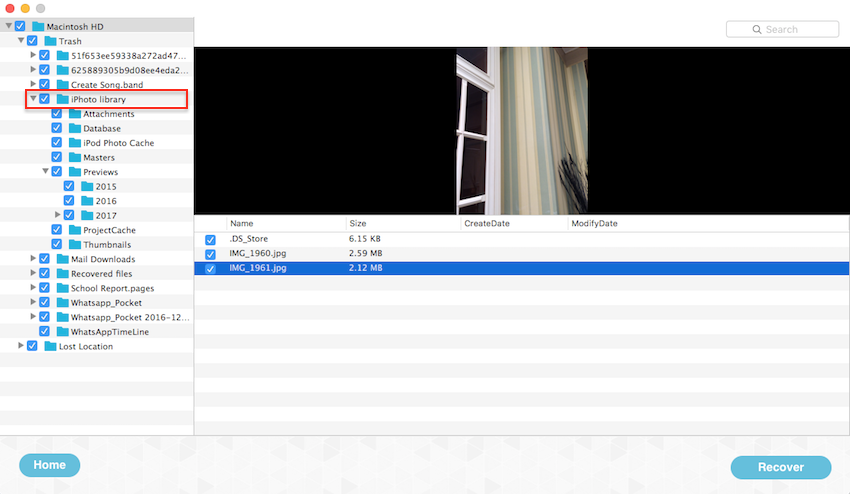 Select the whole iPhoto library and click "Recover" button to save them on the computer. Please save them in a different volume or disk to prevent the original data from being overwritten.
More Related Articles
About Fireebok Studio
Our article content is to provide solutions to solve the technical issue when we are using iPhone, macOS, WhatsApp and more. If you are interested in the content, you can subscribe to us. And We also develop some high quality applications to provide fully integrated solutions to handle more complex problems. They are free trials and you can access download center to download them at any time.