When we are ready to sell or give away your old Mac or external hard drive, we choose to wipe the boot disk or hard drive. But if we can't find a backup of the hard drive, or forget to do a backup before erasing. What can we do to rescue the disaster? Or is it possible to recover data from Mac after hard drive wiped? The answer is yes, this article will provide a solution to recover from the erased Mac hard drive data.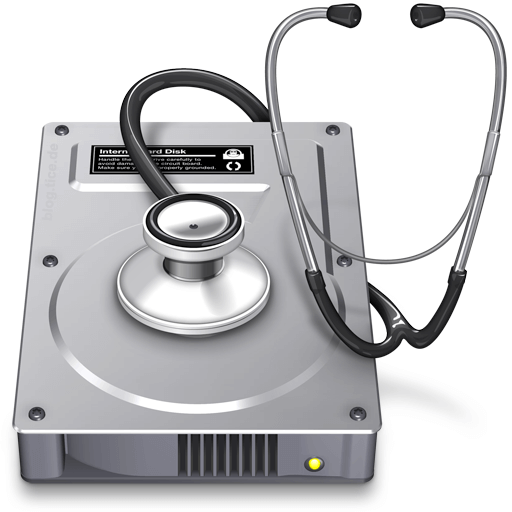 Before we start, we need to know how to wipe the hard drive on the Mac? 1. We use the disk Utility to wipe the hard drive and external hard disk. 2. We can use FindMyMac function to erase the whole hard disk when lost the mac computer.
1.How to use Disk Utility to wipe the external Hard Disk
1. Run Disk Utility(~/Applications/Utilities/), it's a standard Mac OS X system app.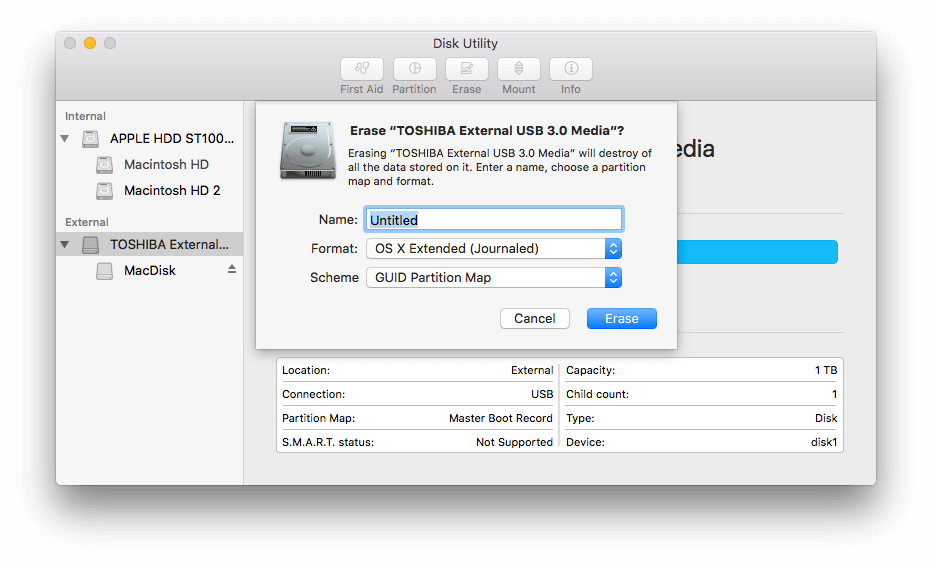 2. Choose your external Hard disk and click "Erase" button at the top of the toolbutton.
3. Enter a name for your hard disk, choose Mac OS Extended (Journaled) or APFS to Format.
4. Click Erase to begin erasing your disk.
2. How to use Disk Utility to wipe the Startup Volume or Disk
Different from wipe the external Hard Disk, we need to startup the Mac from macOS Recovery mode to wipe the startup volume or hard Disk./p>
1. Hold down Command + R on your keyboard immediately after your Mac begins to restart.
2. Continue holding both keys until you see the Apple logo or a spinning globe. Startup is complete when you see the Utilities window.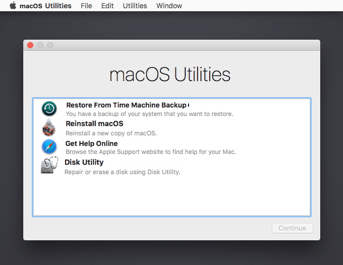 3. Select Disk Utility from the utilities window of macOS Recovery, then click Continue.
4. Select your device or volume in the sidebar of Disk Utility.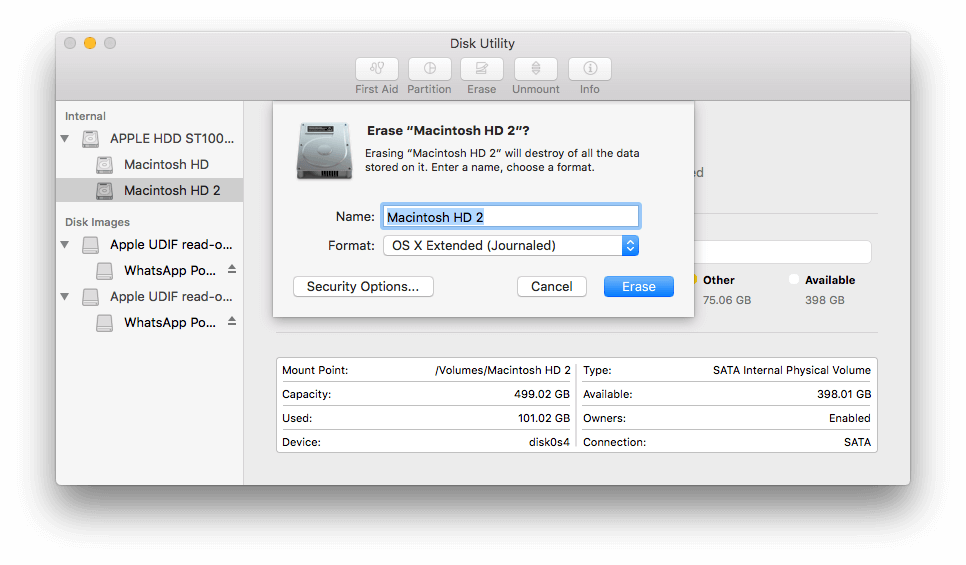 5. click "Erase" button at the top of the toolbar.
6. Enter a name for your hard disk, choose Mac OS Extended (Journaled) or APFS to Format.
7. Click Erase to begin erasing your disk.
3. How to use FindMyMac to earse the whole Mac Disk data
Apple provides the FindMyMac function to locate your computer or remotely erase your Mac data when your Mac is lost or stolen. Using another computer or mobile phone: Go to icloud.com/find to use the Find My iPhone app on iCloud.com. It will list all devices with the same iCloud account on the map (unless the device is offline). Before erasing your Mac, try to locate it on a map and play a sound on it.
Just click "Erase Mac" button to remotely erase the entire contents of your Mac. If your Mac is shut down or offline when you try to do any of the above, the action takes place the next time your Mac is online.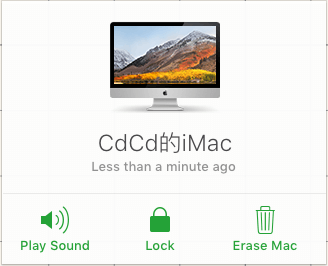 Above is all the methods to wipe the mac volume and hard disk. But three methods use the same way to format the storage devices manually or automatically using the file system.. Fortunately, we can use the volume recovery to recover those wiped volume and hard disk. Here we use the volume recovery of Fireebok Data Recovery to recover the wiped startup hard disk of Mac.
First download Fireebok Data Recovery on your computer.
---
Data Recovery


Recover data lost due to accidental deleting, formatting, virus infection,
and other unknown reasons.
---
Step 1: Launch the program and choose your startup disk or volume. If you need to recover the wiped external disk or volume, choose to the external disk or volume here.
Step 2: Choose "Volume Recovery", and click "Start Scan" button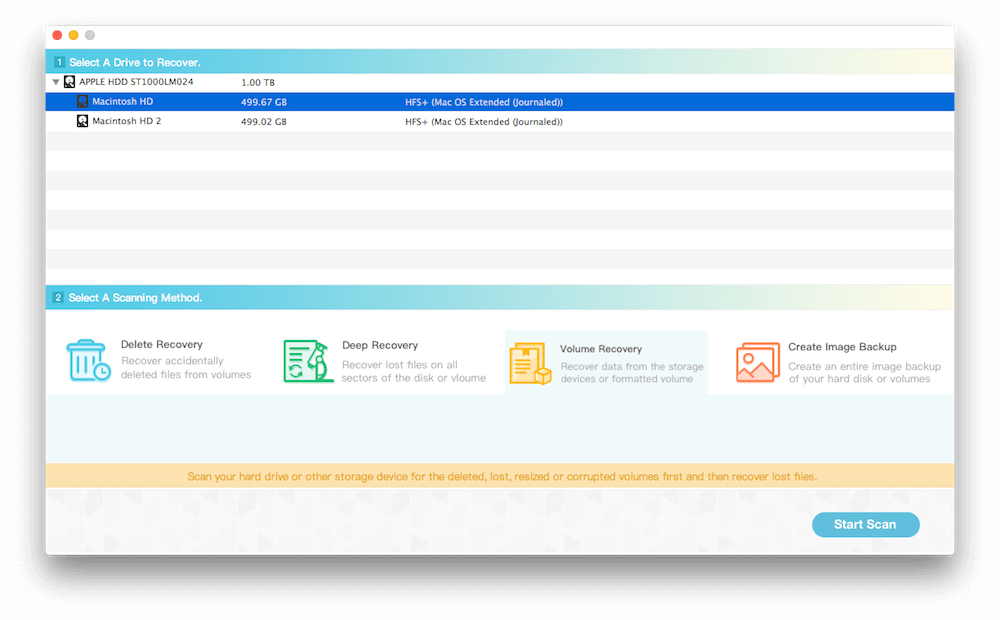 Step3: Preview the scanning result and select them to save to the different disk or USB device. To avoid the original data being overwritten, you must recover them to a different disk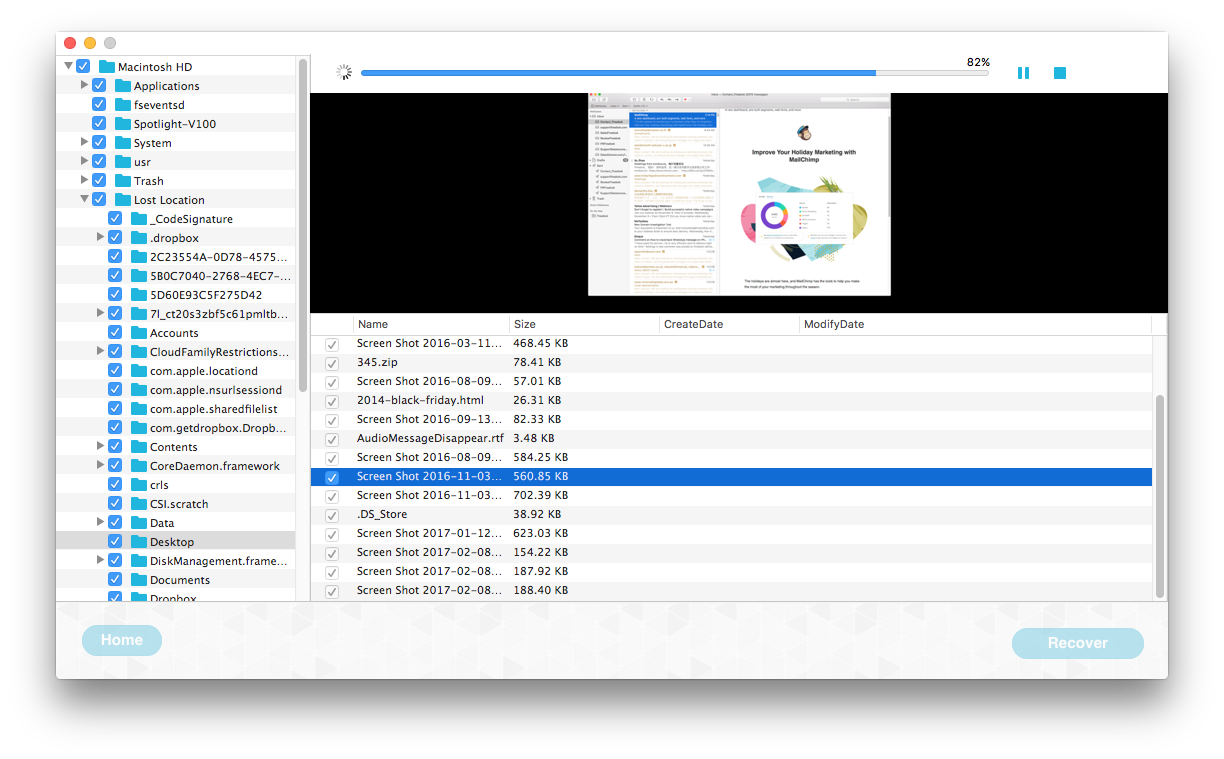 More Related Articles
About Fireebok Studio
Our article content is to provide solutions to solve the technical issue when we are using iPhone, macOS, WhatsApp and more. If you are interested in the content, you can subscribe to us. And We also develop some high quality applications to provide fully integrated solutions to handle more complex problems. They are free trials and you can access download center to download them at any time.