Trash is an important place to store the deleted items on macOS. Everyday we move the unwanted file or folder to the Trash on Mac. And we use empty Trash to remove all files and folders from the computer. Many mac user have experienced losing important files and folder after emptying the trash. The deleted files may not be recovered after being emptied from the Trash. It would be helpful if there was a way to prevent accidental deletion of important files in the trash on your Mac. This article will show you how to protect important files that were accidentally deleted from the trash.
Fireebok Better Trash 1.5.0 version add the new feature: Trash Delete Protection. It's designed to protect accidentally delete important items from the trash. It can protect some specific file suffix important files, or file is under the specific location. Once the protected items will be deleted, it will show the if you need to restore or delete the protect files from the trash. Before, you need add protect files and location in delete protection settings. It has the free and pro version. Here are the detail steps.
Step 1. Download and install the free version of Better Trash on your Mac.
Step 2. Run Better Trash, then access the menu bar and click "Delete Protection" menu item.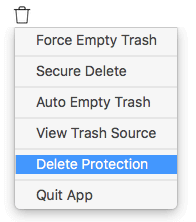 Step 3. Add the file formats or work location that needs to be protected in the Delete Protection Window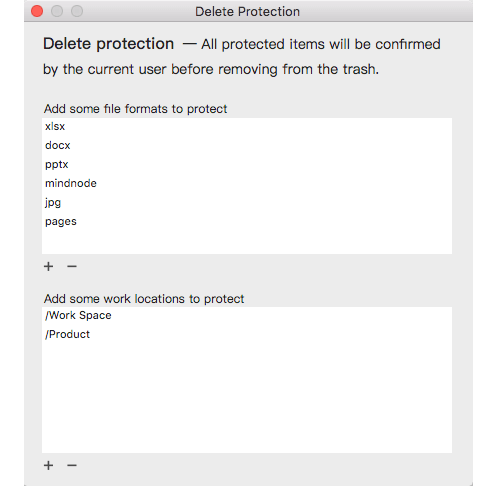 When Better Trash empties the trash in the next time, it will start checking the protected items. If the original location of any item is in a a protected location, or if the file suffix is in a protected file format.  You need to view and check them in the confirmation window to put back or delete protected items.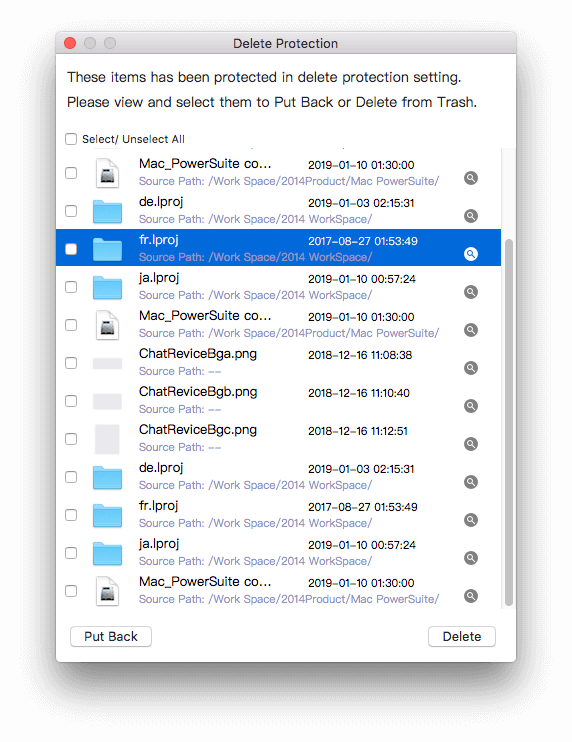 More Related Articles
About Fireebok Studio
Our article content is to provide solutions to solve the technical issue when we are using iPhone, macOS, WhatsApp and more. If you are interested in the content, you can subscribe to us. And We also develop some high quality applications to provide fully integrated solutions to handle more complex problems. They are free trials and you can access download center to download them at any time.