External USB drives and cloud drives are the two most commonly used storage devices in the world. Compared with the cloud drive, external USB drive does not need to rely on the network, and sometimes it is more convenient. When we need to remove some important privacy data from the USB drive on Mac , there is no Safe Delete menu item to delete them in the Finder. we don't want to those deleted data could be recovered by some data recovery software. If you ever concerned about this case, this article will provide two solutions to permanently erase files and folder in the usb drive on your Mac.
1. Safely Erase the entire USB drive
The most common way is that we can erase the entire disk, if we don't need the all data in the usb drive. We use Disk Utility to erase the volume or disk in macOS.
a). Connect your USB drive with the Mac computer, then run Disk Utility.app (/~Applications/Utilities)
b). Select the USB drive in the left window in Disk Utility, and click Erase button at the top of the window.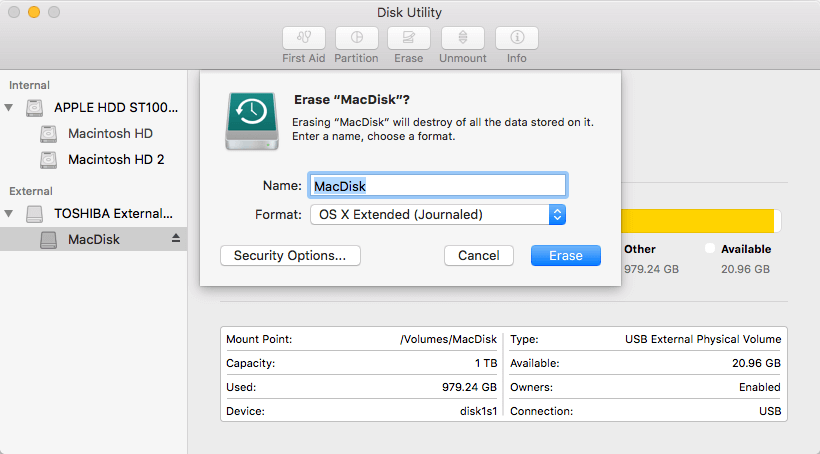 c). Click "Security Options..." button and drag the slider to Most Secure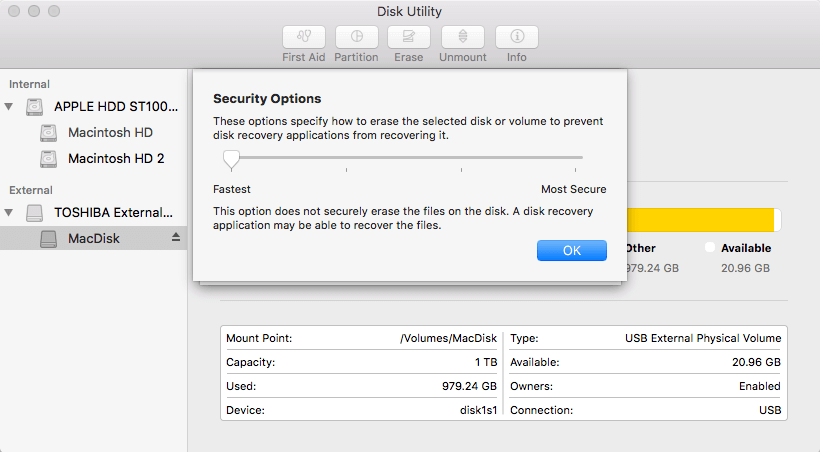 d). Click the Ok button, then click Erase button. Wait for it to end.
2. Safely Erase files and folders from USB Drive
Another way we use PowerSuite to erase the selected files or folders, it use the US DOD 35 pass standard to overwrite before deleting.
a). Download and install PowerSuite on your Mac.
b). Select the Eraser feature in the left window.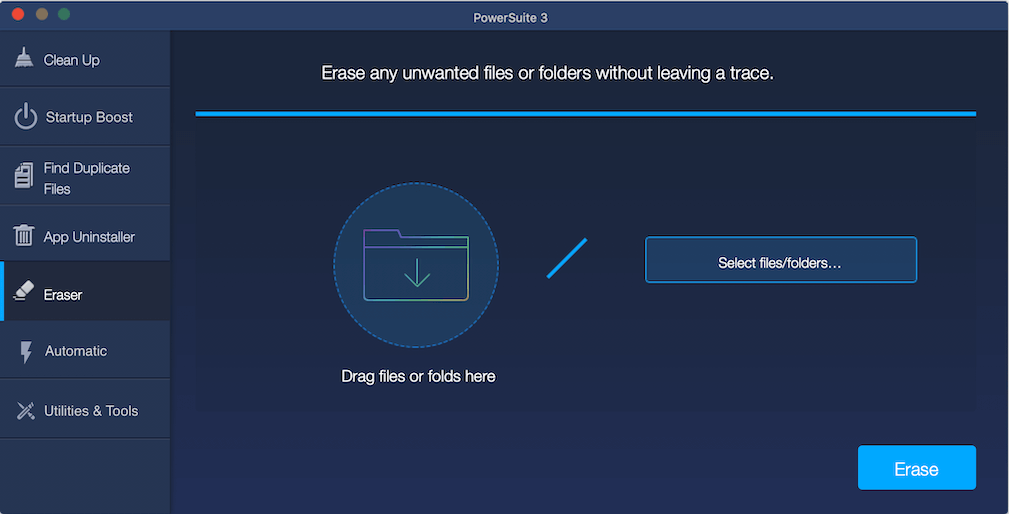 c). Click the "Select files/ folders..." button to choose the file or folder you want to safely delete from the USB drive.
More Related Articles
About Fireebok Studio
Our article content is to provide solutions to solve the technical issue when we are using iPhone, macOS, WhatsApp and more. If you are interested in the content, you can subscribe to us. And We also develop some high quality applications to provide fully integrated solutions to handle more complex problems. They are free trials and you can access download center to download them at any time.