Since 256GB and 512GB SSD hard drive becomes the main storage space for MacBook laptops, if your computer contains a lot of photos and videos, they will takes up lots of computer disk. In addition to system storage and those media files, the rest of the computer's remaining storage space will often be insufficient. To free up computer hard disk, we can consider to move Photos library to an external drive or other USB device, and load the whole Photos library from the external drive in Photos. This article will show the detail steps about how to move Photos library to an external drive and use it in Photos.app on macOS Mojave.
Find the Photos library location on your computer
By default, the Photo library are stored in ~/Pictures/Photos Library.photoslibrary, if you ever changed the photo library or import library from other place, please check the photo library store location. Photos.app -> Preferences... -> General -> Library Location, then click Show in Finder to show Photos Library.photoslibrary in Finder.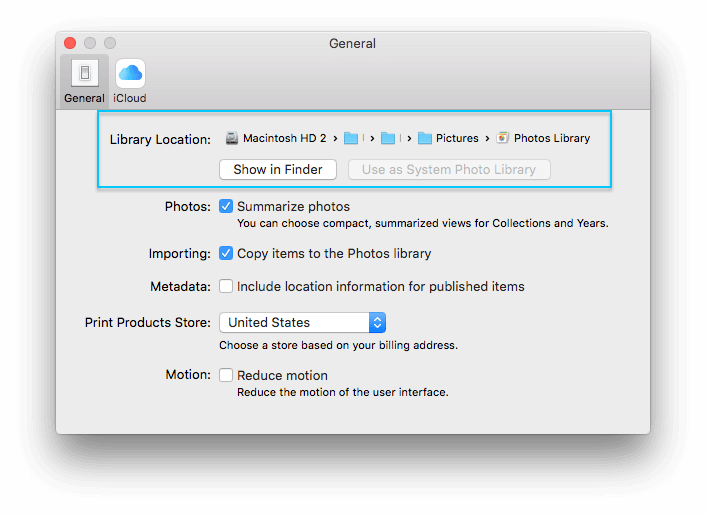 Move the whole Photos library to the external drive
Copy the whole Photos Library.photoslibrary to the external USB drive, after the transfer process is complete, delete Photos Library.photoslibrary from the computer.
Load the Photos library from the external drive in Photos
If we can't use Photos Library.photoslibrary after the move, this work will be useless. Therefore, we need to load and use the Photos library from an external drive in Photos.
a). If the Photos app on the Mac is open, choose Photos -> Quit Photos.
b). Hold down Option-Command and double-click the Photos icon in the Applications folder
c). In the pop-up window, click Choose Library button.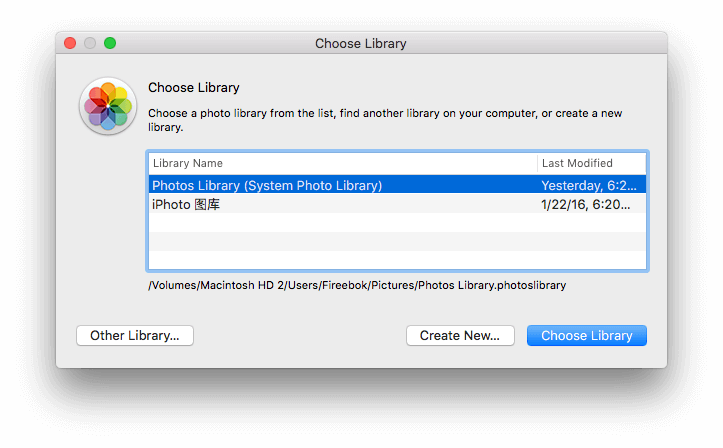 d). Choose the Photos Library.photoslibrary from the external drive
More Related Articles
About Fireebok Studio
Our article content is to provide solutions to solve the technical issue when we are using iPhone, macOS, WhatsApp and more. If you are interested in the content, you can subscribe to us. And We also develop some high quality applications to provide fully integrated solutions to handle more complex problems. They are free trials and you can access download center to download them at any time.