Websites use cookies to store data that can be used to track our browsing. That's why website pop-up ads and other referral tips or online ads are so accurate. In order to protect our privacy when shopping online and doing similar activities, we need to remove the browser cookie.
How to remove Cookie in the browser on Mac? Here we list how to delete cookies on Safari, Chrome and Firefox.
Remove Chrome Cookie on Mac: product menu item Clear Browsing Data... -> Advanced -> Clear data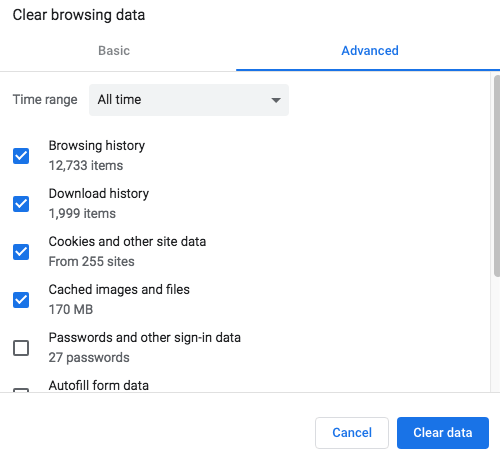 Remove Safari Cookie on Mac: product menu item Preferences... -> Privacy -> Manage Website Data... -> Remove All

Remove Firefox Cookie on Mac: product menu item Preferences... -> Cookie and Site Data -> Manage Data... -> Remove All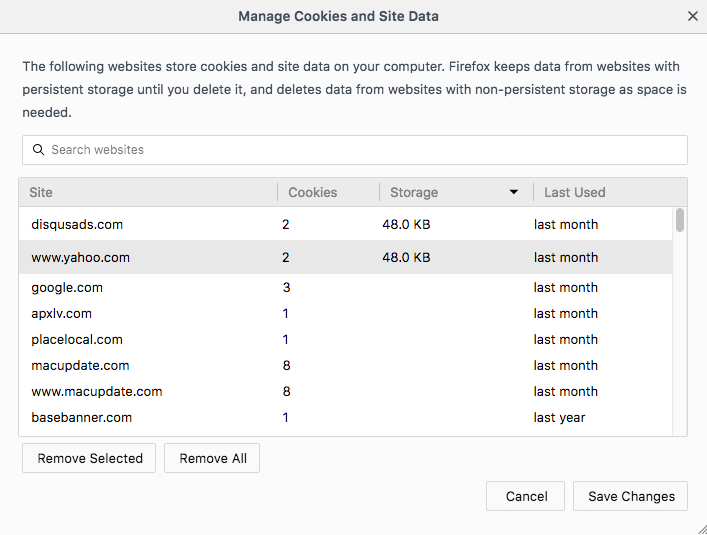 But remove all cookie data may reduce tracking, but may also log you out of website. If we just need to delete some cookies from unwanted websites, how to do that? Fireebok Cookie Viewer 1.3.0 version released, it allows you to view each cookie detail information, and it support to use the whitelist and graylist to manage all the website domain, it will help us to manage and remove browser cookie better on Mac.
Download and install Cookie Viewer on your Mac.
Select Safari, Chrome, Firefox cookie on the left, or view other browser or app cookie by Open Cookie function.
Right click the website domain, adding to domain whitelist or graylist.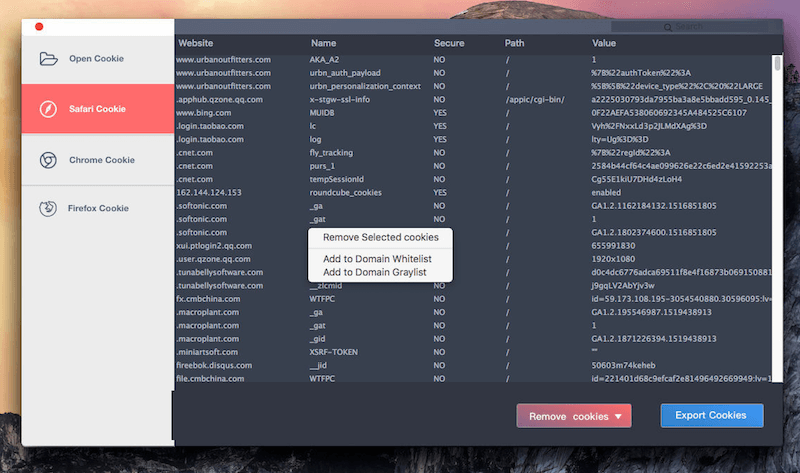 When you want to remove cookies, you can choose to remove all cookies in the graylist, or delete all cookies except in the whitelist.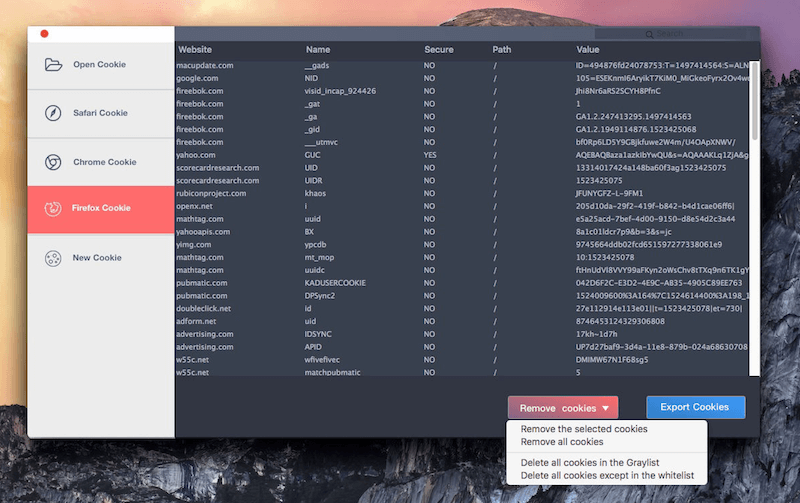 And you can manage the domain graylist and whitelist in Preference...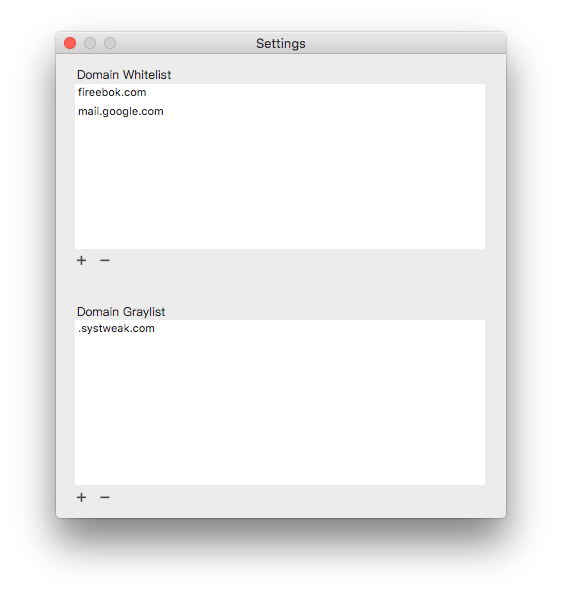 More Related Articles
About Fireebok Studio
Our article content is to provide solutions to solve the technical issue when we are using iPhone, macOS, WhatsApp and more. If you are interested in the content, you can subscribe to us. And We also develop some high quality applications to provide fully integrated solutions to handle more complex problems. They are free trials and you can access download center to download them at any time.