One of the biggest challenges facing an iPhone user is battery life, especially for those who enjoy playing games or tempts to take over 100 photos a day. Apple has acknowledged this issue and is working to fix it with an OS update. In the meantime, iPhone users can follow easy tips to boost the battery life, no matter you're using an iPhone 5S/5C/5, or an older iPhone.
Turn Off Keyboard Clicks Sound
Go to Settings -> Sounds -> Keyboard Clicks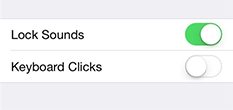 Disable Background App Refresh
1. Go to Settings -> General -> Background App Refresh
2. Turn off App Refresh(either by app or all at the top)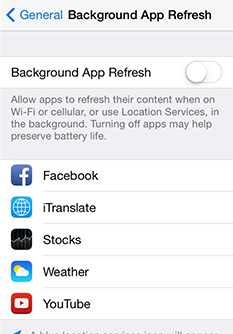 Turn off the Parallax Effect/Animations
Stops the device from needing to animate things.
Go to Settings -> General -> Accessibility -> Turn on Reduce Motion
Turn off Wifi/Bluetooth/Airdrop
1. Turn off Wifi by tapping the Wifi logo until it's not lit up.
2. Turn off Bluetooth by tapping the Bluetooth logo until it's not lit up.
3. Turn off Airdrop by tapping the Airdrop logo until it's not lit up.
Disable Location Services
Stop the device from using GPS and checking to see where you are for apps (this means less accurate directions in most apps so keep that in mind).
Go to Settings -> Privacy -> Location Services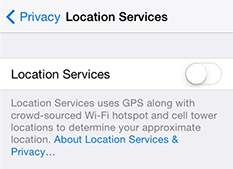 Close Running Apps in the Background
Double tap on Home Button -> Slide to that App you wish to quit -> Swipe from Bottom to Upper Side Display
Remove the App Garbage Files by CleanMyPhone
Get rid of all the app garbage files including app cache, app cookies and junk files to help speed up the system.
1. Download and install CleanMyPhone on your computer.
2. Connect your iPhone to your PC or Mac using USB cable.
3. Go to App Cleaner -> App Cache, App Cookies, App Junk Files, and remove all app garbage files from your iPhone.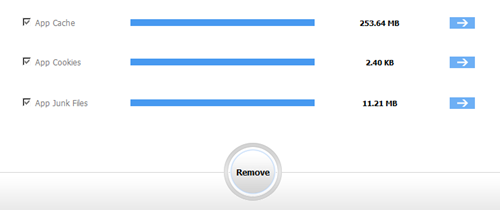 Anything I missed? Leave it in the comments below for others!