Sometimes when trying to back up your iPhone, iPad or iPod touch, you keep getting the error message "iPhone/iPad/iPod touch cannot be synced because there is not enough free space to hold all of the items in the iTunes Library (additional space required)."
Actually, this is normal because data like music, video and photos take up storage space on your device. You'll have to identify what is taking up the most space then delete some unnecessary data. You can see what is using the storage space in iTunes by selecting the iPhone/iPad/iPod touch and checking it's "Capacity" bar at the bottom. You will also notice "Other" is taking up a lot of storage. Before removing these temporary files from your iOS device, you need to know what is "Other" that makes up an overwhelming amount of storage.

What is iPhone/iPad/iPod Touch Other Data
"Other" data is real data including your system files and cached content that you put on your device by using the built-in apps. It's just that as you use the phone, it will grow. This includes:
Messages and attachments
Contacts
Reminders
Safari bookmarks and cache
Email messages and attachments
Calendar entries
Genius data
Music catalog and cover art
Operating system settings
Game Center status
Getting Rid of Other Data on the iPhone, iPad, iPod Touch
To clear out "Other" data from your device, you don't need to restore your device, just install and run CleanMyPhone to resolve this problem.
Step 1: Connect your iPhone, iPad or iPod to your computer.
Step 2: Run CleanMyPhone on your computer, select the Disk Manager tab and then click the "Scan" button. The program will list all the photos, music files, videos, user data etc. on your device, the "Other" is stored in "User Data".

Step 3: Click on the button next to "User Data" and remove other data from your iPhone, iPad, or iPod touch.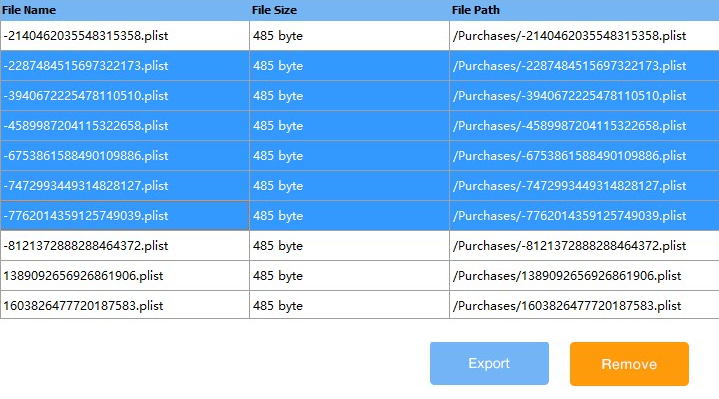 You May Also Like
How to Clear Storage on an iPhone or iPad
How to Delete Documents and Data on iPhone
How to Upgrade Your iPhone, iPad or iPod to iOS 7 If Your Device Storage is Full