Have you ever encountered mac computer stuck in the loading bar when turning on? Especially in the High Sierra version, my friends and I have had similar experiences. And this article will provide some solutions to access the mac or rescue the disk data in this situation.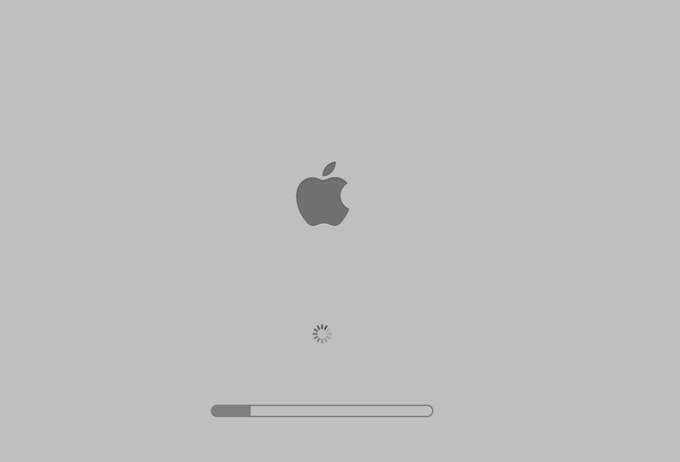 Hard shutdown and restart
First you need to press the power button to shutdown your Mac. Then Restart it
If you can turn on the computer normally this time, you need check the startup applications and services in the System Preferences -> Users & Groups -> Login Items. Or check and uninstall your recently installed application.
If you still stuck on the startup progress bar, please see the below.
Reboot into macOS Recovery Mode
After you Hard shutdown the computer, hold down Command + R on your keyboard immediately after your Mac begins to restart. Continue holding both keys until you see the Apple logo or a spinning globe. Startup is complete when you see the Utilities window.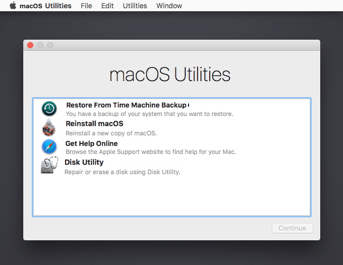 a. Repair The disk
Choose Disk Utility --> Continue --> ChooseView --> Show All Device, in the sidebar, select the disk you want to repair. Click the First Aid button
b. Backup the Disk data
If Disk Utility can't repair your disk or it reports some errors. Or you still can't access the computer after repaired the disk. You need to backup your disk data right now.
1. Make a Disk Image backup. Find an external hard drive (that's either the same size or bigger than your Mac hard drive) and Plug in, Go to File -> New -> Disk Image -> Image from folder... Choose the drive to create the Disk Image. Set Encryption to none, Set Image Format to read/write.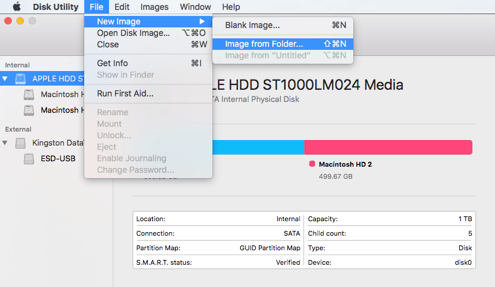 2. Use the target disk mode. Another mac computer connect with the a proper cable (FireWire or Thunderbolt). Start it up while holding down the T key. When the computer starts up, a large floating FireWire icon appears on-screen and the boot disk mounts on the desktop of the other computer. Treat it just like an external drive. Learn more how to rescue/export the data from a dead Mac?
If you have reinstalled the macOS, How to recover the lost computer files?
If you have reinstalled the macOS for some reasons, and that will cause the computer files been deleted or lost, how to recover those files from the startup disk? Professional Mac data recovery software - Fireebok Data Recovery for Mac allows you to restore all lost data due to macOS update or other reasons within 2 steps. If you lost any data while installing macOS High Sierra, just download it and let it help get all lost data now:
---
Data Recovery


Recover data lost due to accidental deleting, formatting, virus infection,
and other unknown reasons.
---
Step 1: Launch the program and choose your startup disk or volume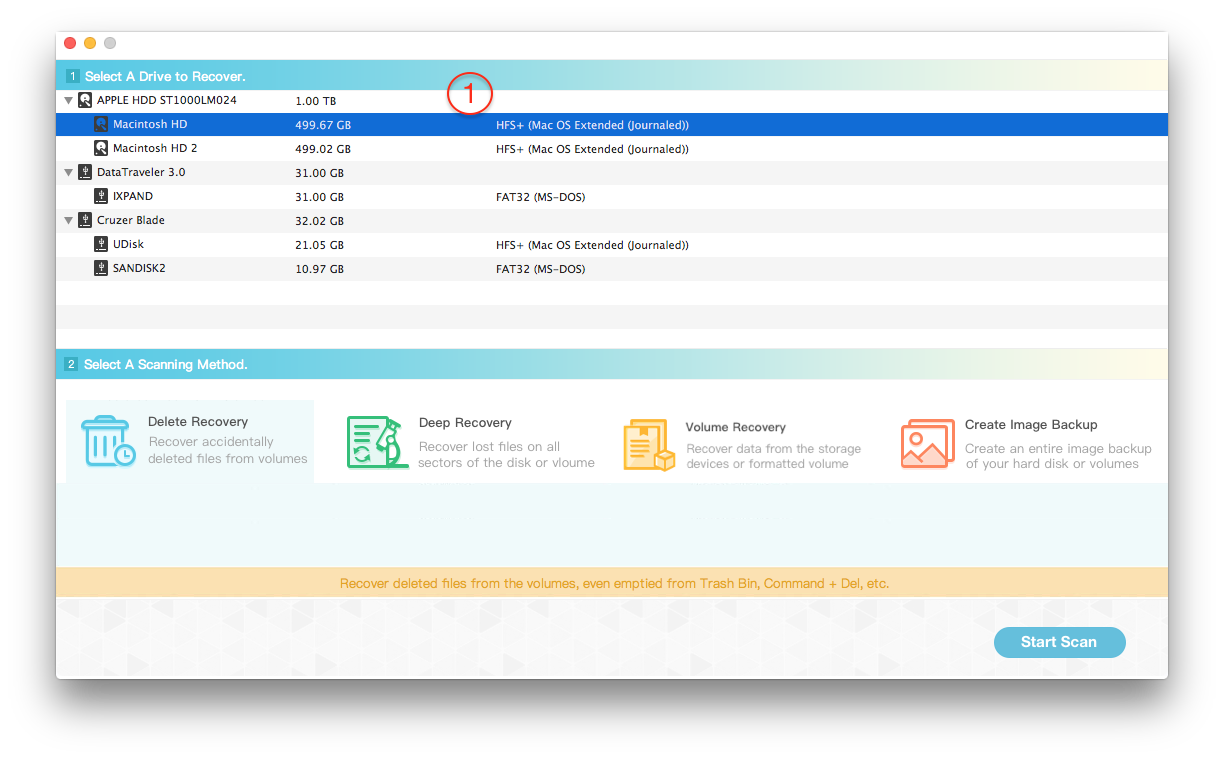 Step 2: Choose "Volume Recovery" or "Deep Recovery" and click "Start Scan" button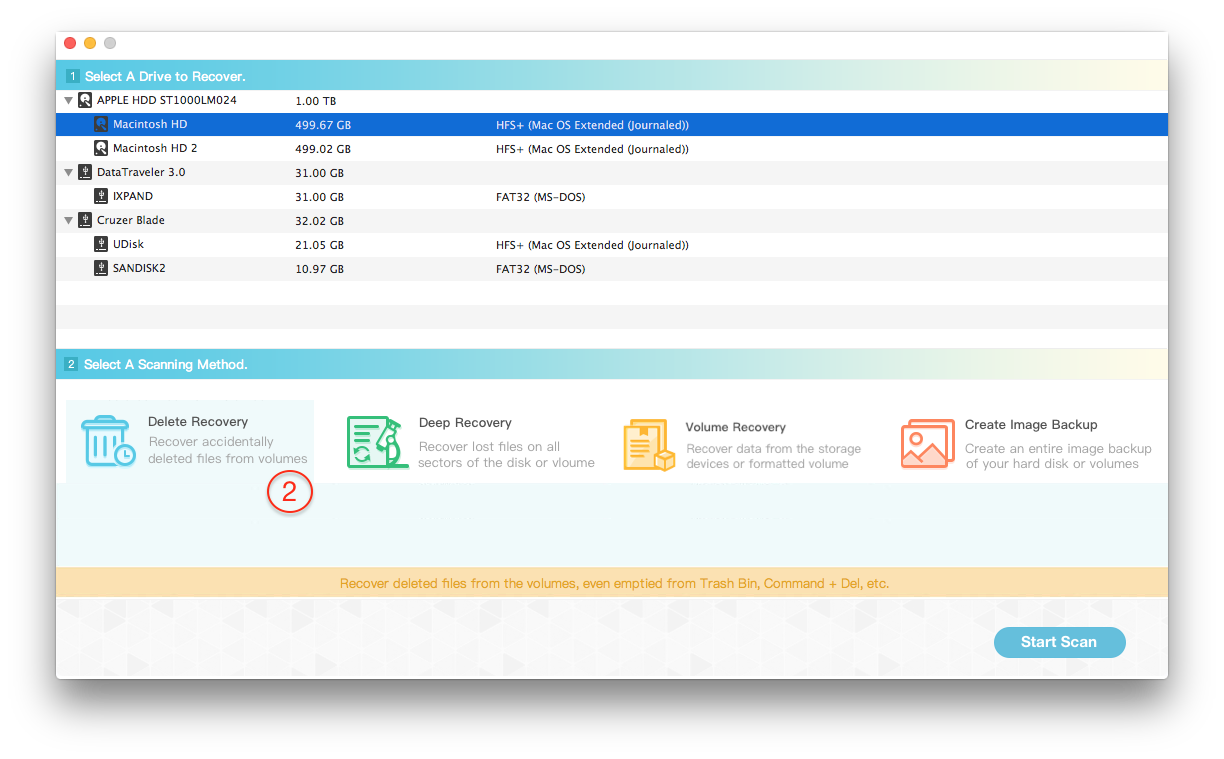 Step 3: Preview the scanning result and select them to save to the different disk or USB device.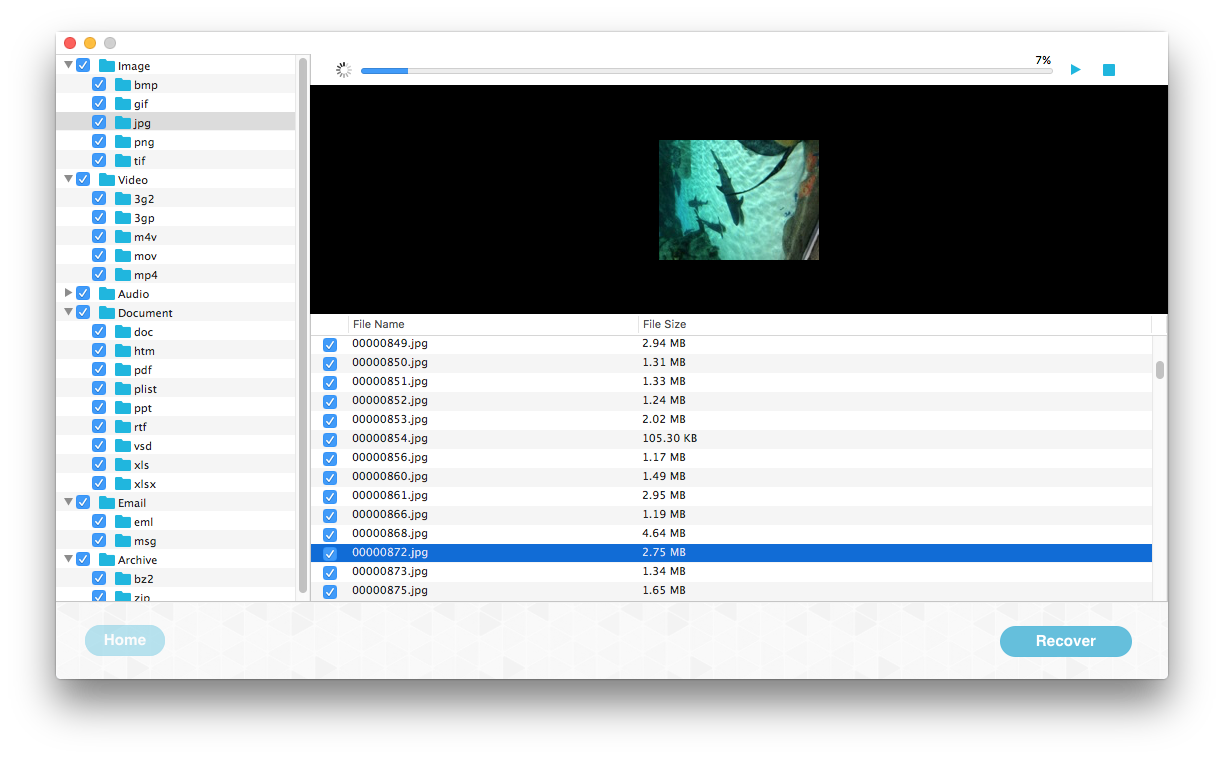 More Related Articles
About Fireebok Studio
Our article content is to provide solutions to solve the technical issue when we are using iPhone, macOS, WhatsApp and more. If you are interested in the content, you can subscribe to us. And We also develop some high quality applications to provide fully integrated solutions to handle more complex problems. They are free trials and you can access download center to download them at any time.