Have you ever received an iPhone notification that iPhone storage is almost full, but when you view the iPhone Storage Settings -> iPhone Storage, the free storage of iPhone is enough. What's the reason? Is the iPhone sending a wrong notification message? Or iPhone storage does not show the correct iPhone storage usage. This article will show you why this issue occurred and how to fix them?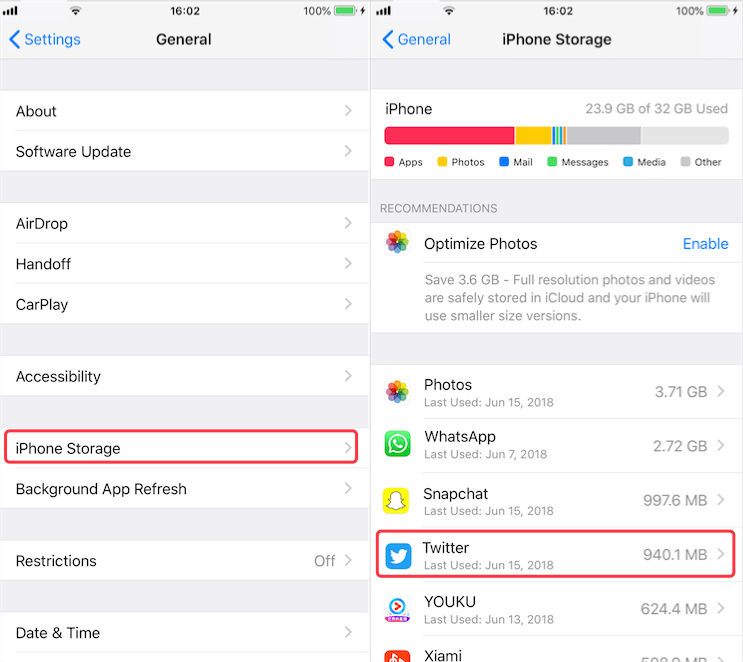 Before we start we need to prepare:
1. A Windows PC or A Mac with iTunes installed
2. Download and install iPhone Cleaner on the computer
iPhone Cleaner for Windows OS: 64 bit download and 32 bit download
iPhone Cleaner for Mac X OS: Mac download
1. iPhone Large File
---
When a system app or a third-party app suddenly creates a large file on the iPhone, it will take up most of iPhone's storage space. And you will be prompted that iPhone storage is full. Some of these large files are iOS caches, and iOS can clean up them sometimes. But some are not cached files and iOS won't clean up.You need to check them inside all running iPhone system applications and the third-party applications. Or here we use iPhone Cleaner to view the Large file in User Data and Apps.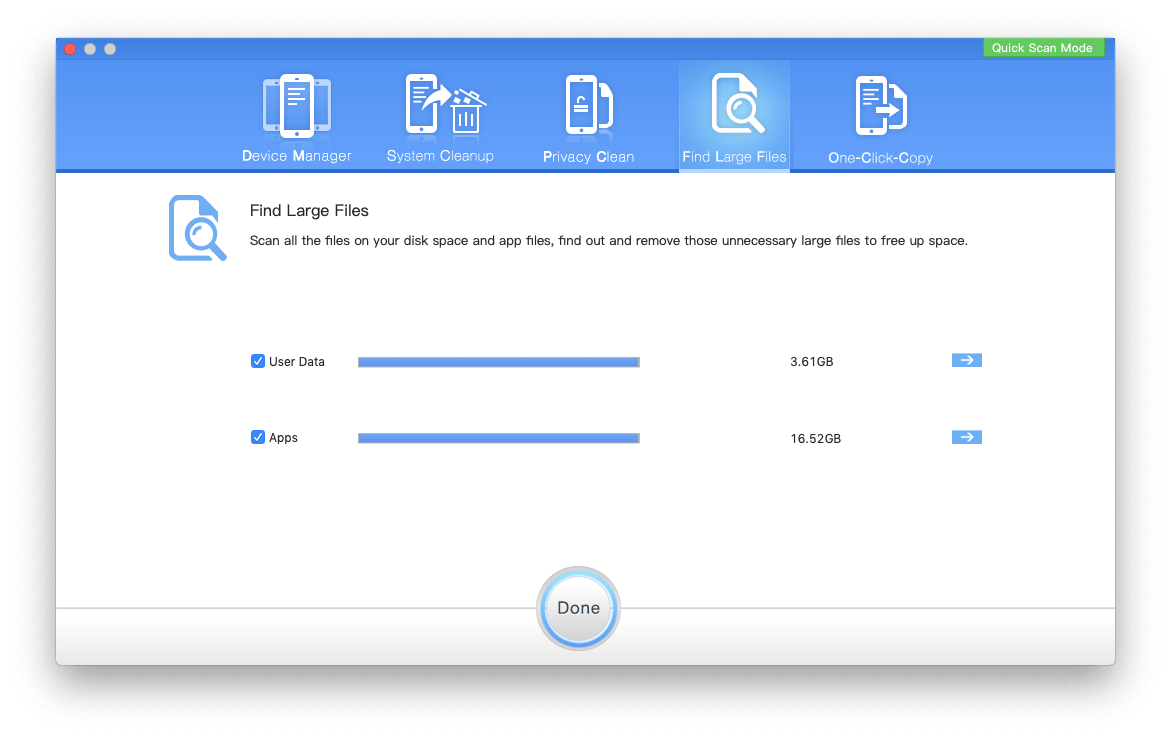 2. iPhone Storage service crash or doesn't refresh
---
iOS contains many services to sync with iCloud, or get iPhone information and more, and iPhone storage service is one of them, if the iPhone storage service crash or doesn't refresh for some reason. Actually there are a lot of iOS and the third-party app crash files and log files on the iPhone, and you can view then are under iPhone settings -> Privacy -> Analytics -> Analytics Data.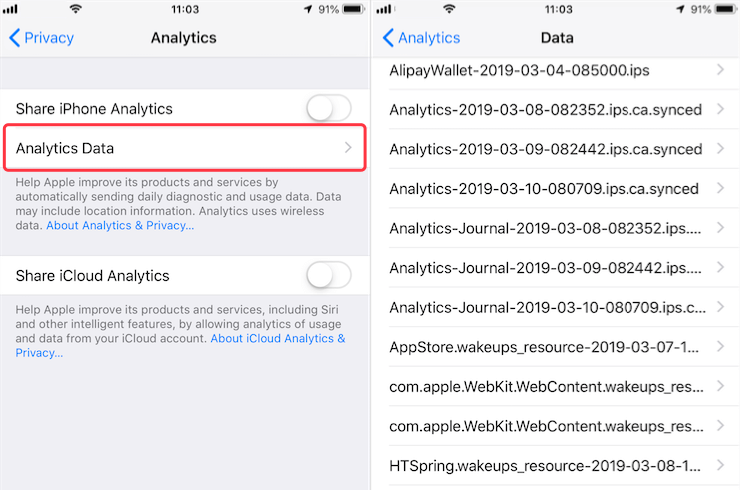 And you need to restart your iPhone to reboot the crashed service. If you need to remove those analytics data from iPhone, Run iPhone Cleaner -> Deep Scan Mode -> System Cleanup to delete them in Diagnostic & Usage Data.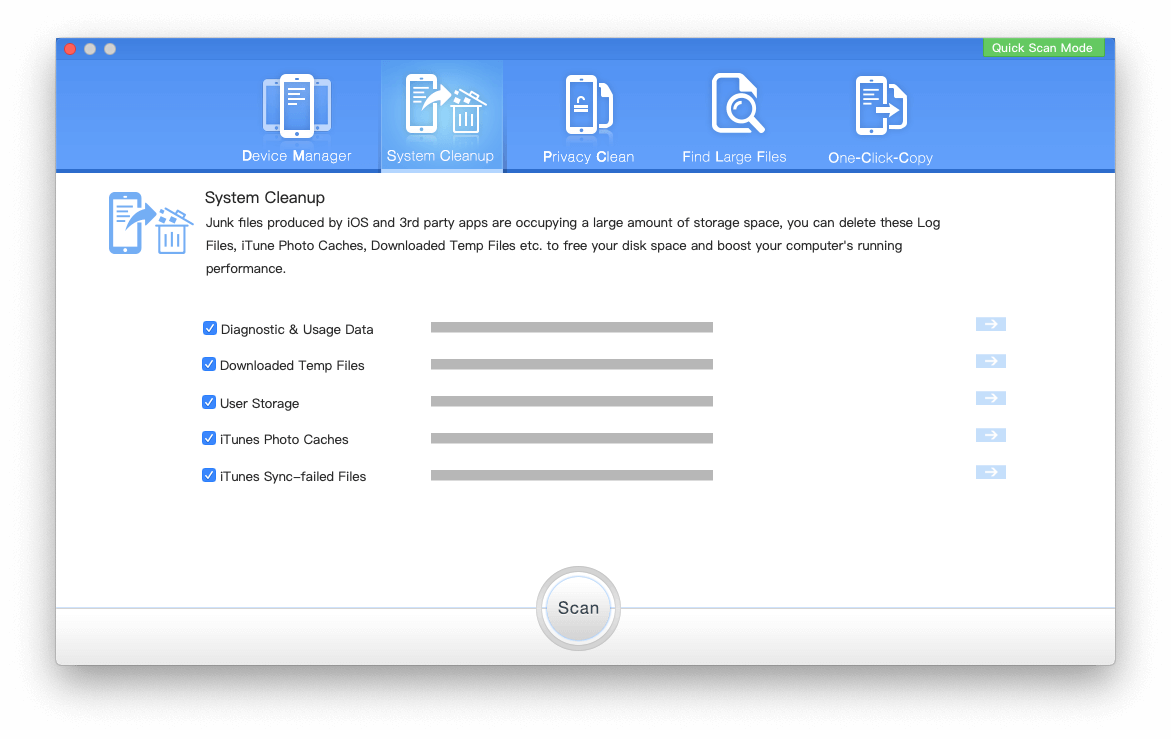 3. The Other storage on iPhone
---
IOS device divides the iPhone content in these categories: Apps, Photos, Media, Messages, Mails, Books, iCloud Drive, Other, etc. Other storage contains iOS systems and all other data not included in the categories above. And iOS only displays the top categories. If a category doesn't take much space, it might be counted as "Other."
Most of Other files, like ghost files, we can't manage on your iPhone, but they actually take up storage space on your iPhone. They can also cause storage problems. Such as the analytics data, wifi connect information, location and GPS information, photo cache files, iTunes sync-failed files, iCloud sync record information, Safari download record information and more.
And you can remove them by iPhone Cleaner -> Deep Scan Mode -> System Cleanup and Privacy Cleanup.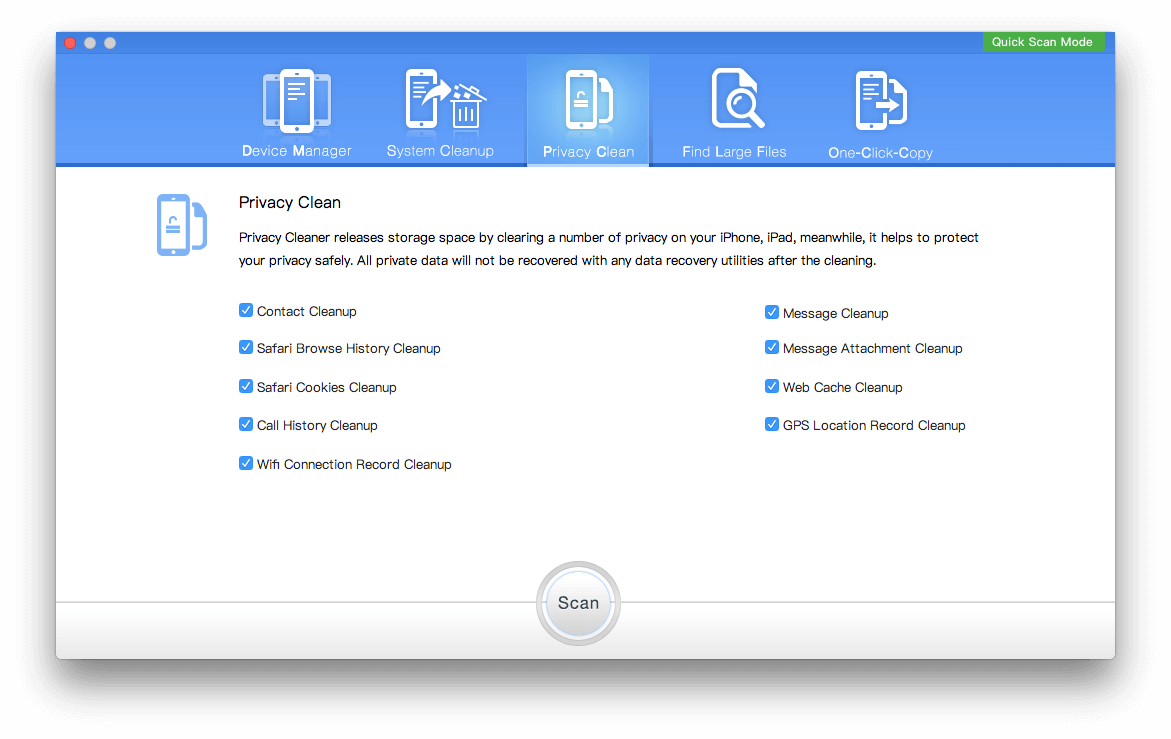 More Related Articles
About Fireebok Studio
Our article content is to provide solutions to solve the technical issue when we are using iPhone, macOS, WhatsApp and more. If you are interested in the content, you can subscribe to us. And We also develop some high quality applications to provide fully integrated solutions to handle more complex problems. They are free trials and you can access download center to download them at any time.