Have you ever made FaceTime calls from the messages app, but the FaceTime video chat icon is greyed out in the messages app. It's a bad experience bug on the iPhone. From iOS 12.1.2 to iOS 12.1.4, the iOS update does not fix this issue. If you are also experiencing it, this article will help you solve it.

1. Check the Cellular or Wi-Fi connection on iPhone
We need a internet connection to use FaceTime on your iPhone. Make sure your device has a Wi-Fi connection. Tap the Wi-Fi switch to turn off and on.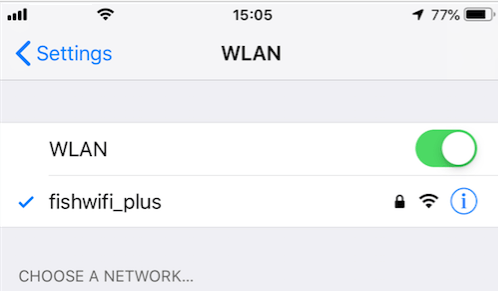 If you're trying to use FaceTime over cellular, make sure that Use Cellular Data is on for FaceTime. Go to Settings and tap Cellular or tap Mobile Data, find Face Time.app under APPS USING WLAN & CELLULAR, turn on WLAN & Cellular Data.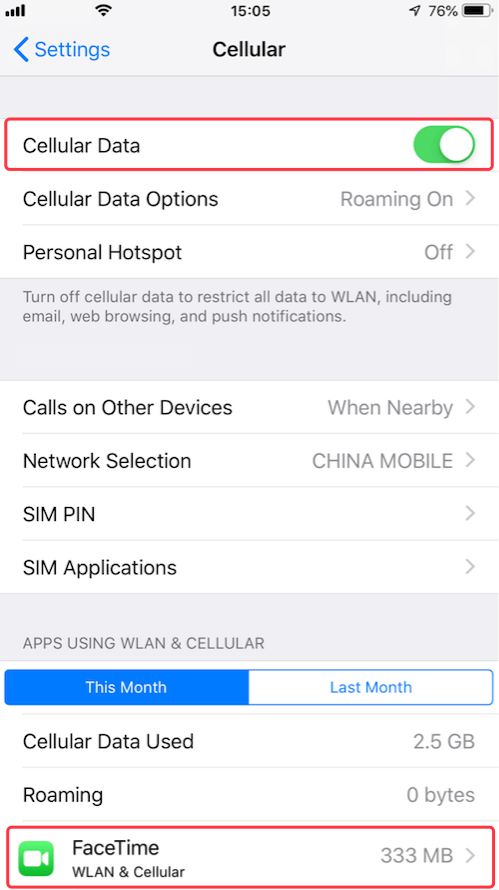 2. Update complete contact phone number
If you just can't FaceTime with this contact in message app, you may need to update and format the contact info. Tap the Info -> and click the contact icon to view the contact information, then click Edit. Add the country + area codes before this contact phone number.
For Example, +18106661234 is a phone number in US, +1 is country code, 810 is the area code. If the phone number is 6661234, please add the country and area code for this contact. Then the FaceTime will work for this contact in messages.
3. Check iPhone FaceTime Settings.
Make sure that your FaceTime is available in iPhone Settings. Go to iPhone Settings -> FaceTime -> Tap the FaceTime Switch to turn off and turn on.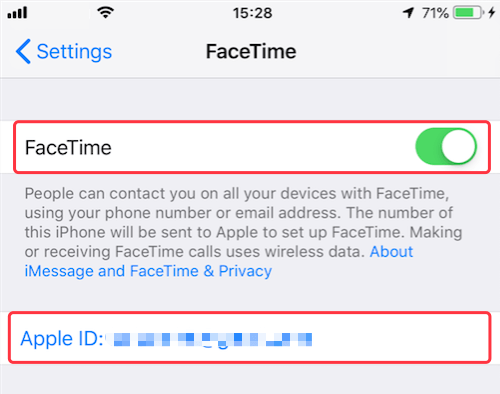 Tape the Apple ID -> Sign Out -> then Sign in again with the same or different Apple ID.
4. Force quit the message.app
If you are using iPhone X and later, swipe up from the bottom of the screen and pause slightly in the middle of the screen. Swipe right or left to find the message.app, swipe up on the message's preview to close it.
If you are using iPhone 8 or earlier, double-click the Home button to show your most recently used apps. Swipe right or left to find the message.app, swipe up on the message's preview to close it.
5. Reset the iPhone Network setting
Reset your Network Settings. Tap Settings -> General -> Reset -> Reset Network Settings. This also resets Wi-Fi networks and passwords, cellular settings, and VPN and APN settings that you've used before.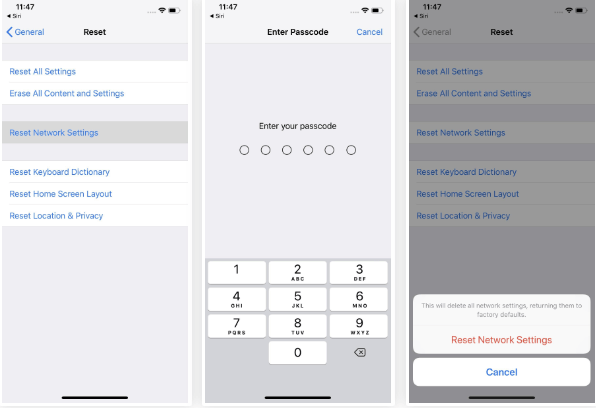 More Related Articles
About Fireebok Studio
Our article content is to provide solutions to solve the technical issue when we are using iPhone, macOS, WhatsApp and more. If you are interested in the content, you can subscribe to us. And We also develop some high quality applications to provide fully integrated solutions to handle more complex problems. They are free trials and you can access download center to download them at any time.