After upgrading to macOS Catalina, some mac users feedback that some apps can't be opened because Apple cannot check it for malicious software. A dialog box pops up, click "OK" button and the application will close. From Apple News(https://developer.apple.com/news/?id=06032019i), all Mac apps, installer packages, and kernel extensions that are signed with Developer ID must also be notarized by Apple in order to run on macOS Catalina. If you are opening a Developer ID-signed software without notarization, you will get this prompt. How to fix it?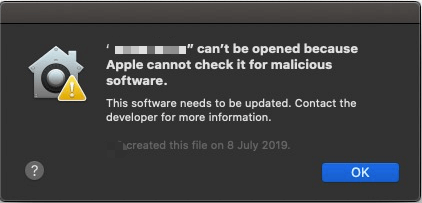 Solution 1: Make sure you have dragged the app to /Applications to complete the installation.
a). Access /Applications in Finder and find the app, right click the app icon, choose Open menu item in pop-up right menu.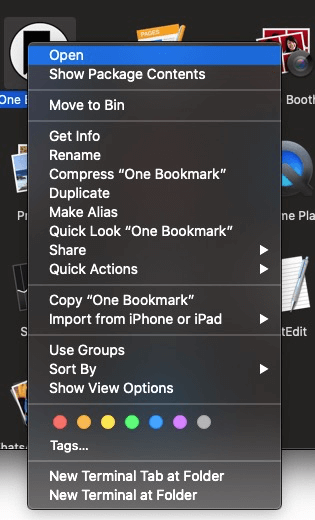 b). Then click "Open" button in the pop-up window.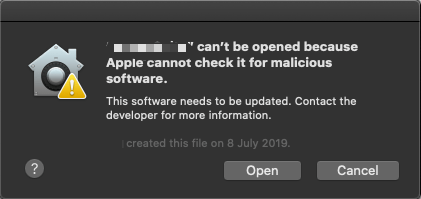 Solution 2: Contact with the developer to update and notarize the app.
More Related Articles
About Fireebok Studio
Our article content is to provide solutions to solve the technical issue when we are using iPhone, macOS, WhatsApp and more. If you are interested in the content, you can subscribe to us. And We also develop some high quality applications to provide fully integrated solutions to handle more complex problems. They are free trials and you can access download center to download them at any time.