Each photo comes from camera containing photo metadata, including mobile phone. There are many attribute data in metadata, not only the create date, file size, dimensions, color space, but also dozens of attributes includes General data, Exif data, GPS data, IPTC data, JFIF data and TIFF data and more. Here we talk about how to remove GPS information from iPhone photos.
Once we turn on the locations Services for Photos in Privacy Settings, each photos with camera will contains the GPS information. When we post those photos in Facebook, WhatsApp and other social app, other people can find your photo location with the software. So it is necessary to delete the GPS information of the photos for us sometimes.
How to view the GPS data of the iPhone photo
Here we view the GPS data on the Mac computer. You can open the photo with Photos (iPhoto in old Mac OS X) app, then right click menu -> Get Info, it will pop-up the window contains some photo metadata. And it will display all the gps information in map view.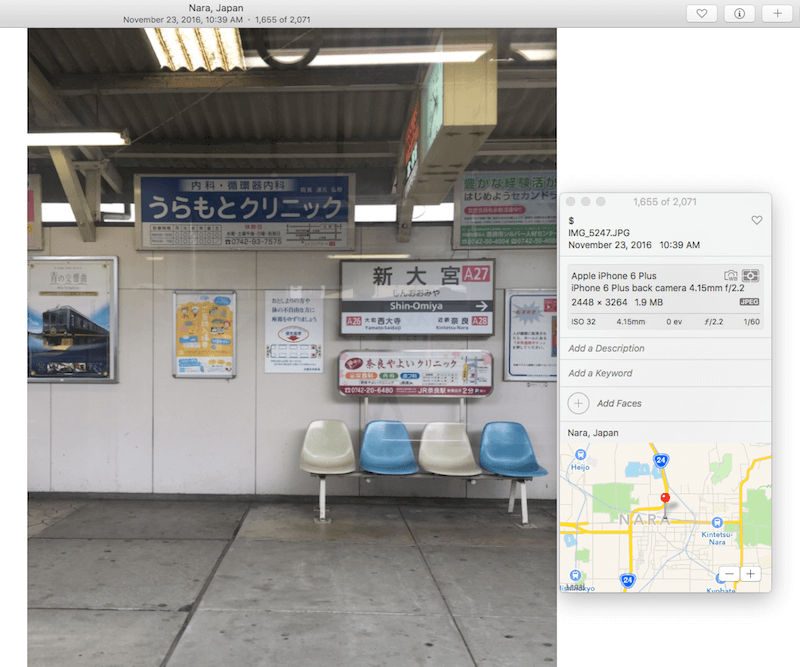 Another way to open the photo in Peview app, go to the product menu -> Tools -> Show Inspector, it will pop-up the window with all photo meta data, tap GPS tab to access gps information.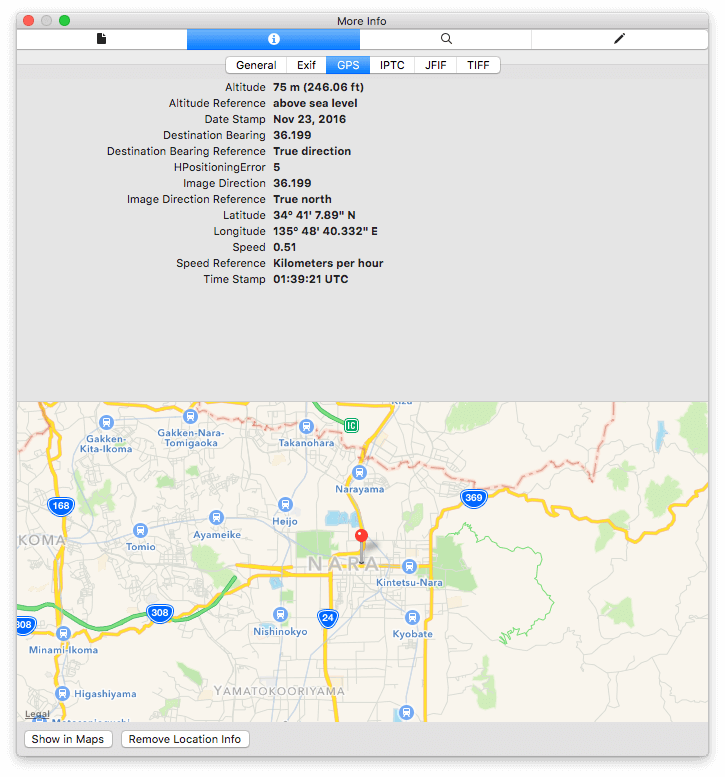 How to remove the GPS data of the iPhone photo
with the preview app, you can find the "Remove Location Info" button at the bottom in gps information window, just click it to remove the GPS data.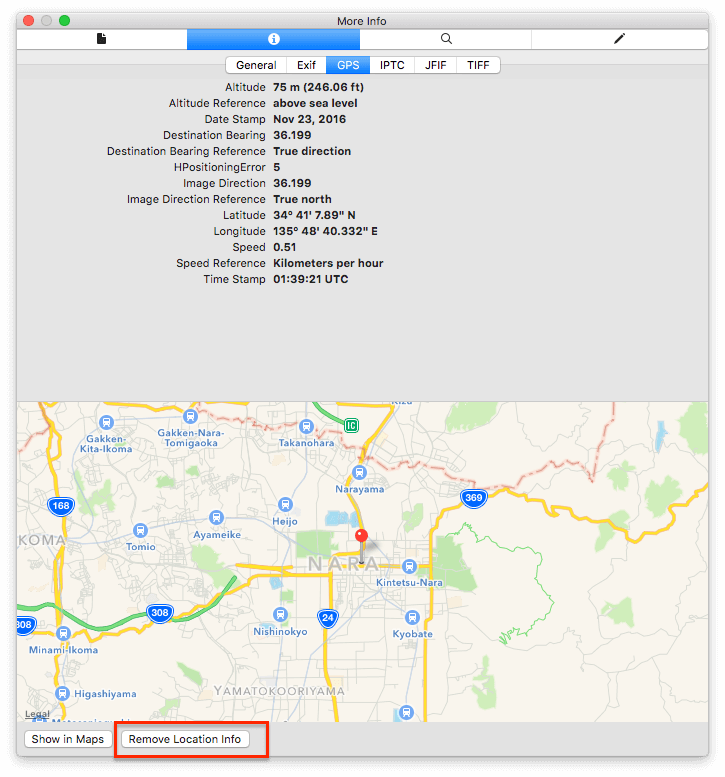 Another solution to remove the gps information with the third-party app - Photo Exifer, it can not only remove and edit gps information, but also the other photo metadata, such as the exif data and more. And it support for batch editing and deleting those information.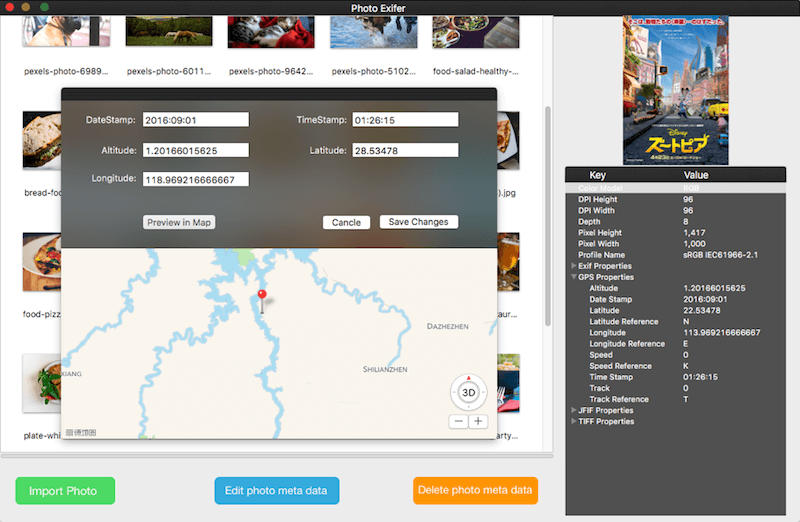 How to turn off the locations Services for Camera on the iPhone
If you don't want the iPhone contains the gps information in your photos, you can disable the location services for Camera app. Go to Settings -> Privacy -> Location Services -> Camera (Allow Location Access ->Never)
More Related Articles
About Fireebok Studio
Our article content is to provide solutions to solve the technical issue when we are using iPhone, macOS, WhatsApp and more. If you are interested in the content, you can subscribe to us. And We also develop some high quality applications to provide fully integrated solutions to handle more complex problems. They are free trials and you can access download center to download them at any time.