I've backed up my WhatsApp conversations and media to iCloud and restored the phone, and now when I try to get back my data back. But It's been an hour and it's still stuck at Downloading 0 bytes of 863.4MB (0%). Have also tried restarting, hard reboot, and reinstall WA again, but none of it works. How to get my WhatsApp data back?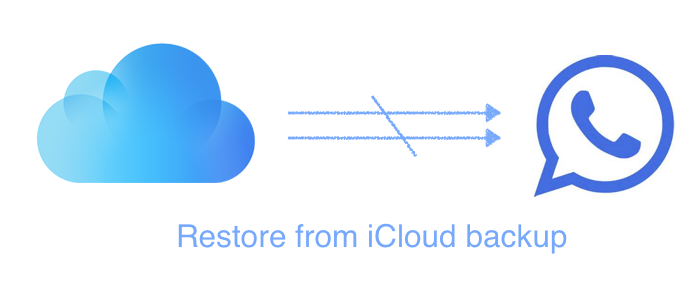 Usually if you have connected to a reliable Wi-Fi network and a functional power source until the process finishes. The time it takes to create a backup or restore from a backup depends on the size of your backup and the speed of your Wi-Fi network. Here are some possible reasons and what you can do.
1. Update to the latest iOS version and WhatsApp version
Make sure your iOS software is up to date. To check for updates, tap Settings > General > Software Update. You can also connect your iPhone, iPad, or iPod touch to iTunes and click Check for Update on your device's Summary page.
Download the last version of WhatsApp from the App Store. To make sure the WhatsApp version is compatible with the backup.
2. Check that you're connected to Wi-Fi
Check that you're in range of a Wi-Fi router or base station. If you're using cellular service, make sure that cellular data is turned on from Settings > Cellular. If you're connected to cellular data, larger items might not download. You might need to connect to Wi-Fi to download apps, videos, and podcasts. Or reset your Wi-Fi router by turning it off and then on again. Make sure you have connected with Apple iCloud server.
3. Keep enough storage on your device to fully restore your iCloud backup
Make sure your iPhone has enough storage to restore WhatsApp iCloud backup. You need to check the free storage of iPhone and the file size of WhatsApp iCloud backup. If your iOS device storage is almost full or the free storage is less than WhatsApp iCloud backup, the restoring process will be failed.
Check the free storage of iPhone. Go to iPhone Settings to see how much storage you've used. iOS 10 and before, Tap Settings > General > Storage & iCloud Usage > Manage Storage. iOS 11 and later, Tap Settings > General > iPhone Storage .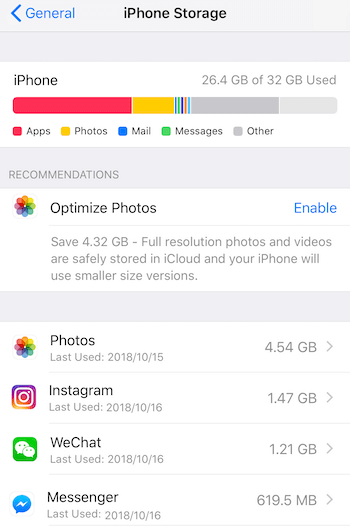 Check the storage of WhatsApp iCloud backup. Tap Settings > Apple ID > iCloud > Manage Storage. Find WhatsApp Messenger under Manage Storage.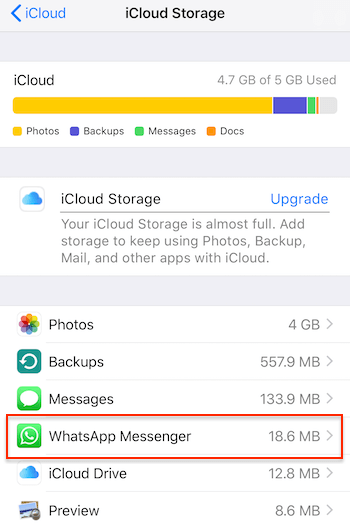 If the free storage of the iPhone storage is not enough to restore, delete some large apps to free up the storage.
4. Backup has been corrupted or last iCloud backup is incomplete
Because of the network and other reasons, your last WhatsApp iCloud backup stopped during the backup process. It's an incomplete or corrupted backup. When you have a try to restore it from the iCloud server, the restore process will fail. The only way to recover them is to download them from the iCloud server using a third-party application, here we recommend WhatsApp Pocket.
Extract iCloud backup with WhatsApp Pocket
WhatsApp Pocket is a powerful app to extract and recover WhatsApp chat history including all text message and media files from iOS device, iTunes and iCloud backup. Now we use WhatsApp Pocket to extract your all WhatsApp iCloud backup data.
Step 1: Download WhatsApp Pocket Demo version. It supports to scan and preview for free.
---

WhatsApp Pocket


Chat WhatsApp messager, Extract and recover WhatsApp message from iPhone, iTunes and iCloud backup.



For Windows & Mac OS X
---
When you have finished the installing, click the WhatsApp Pocket icon to launch the program. Then you'll see the main window.
Note: The guide will show you how to scan, preview and extract your whatsApp iCloud backup to your computer.
Step 2: Select your iCloud backup under iCloud Backup tab.(Make sure the iCloud account of your Mac is the same as your iPhone.)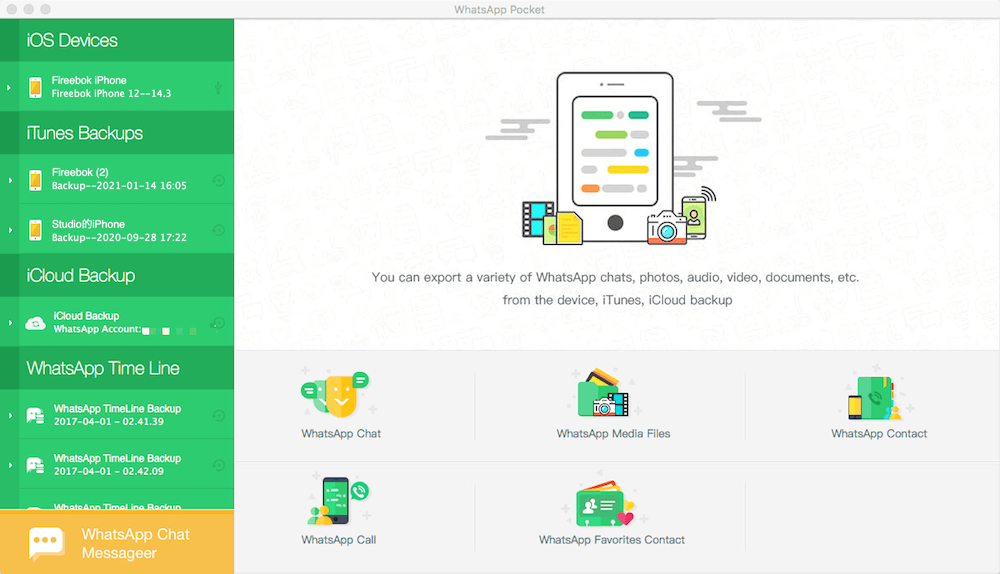 Step 3. Read your WhatsApp messages or save these information onto your computer.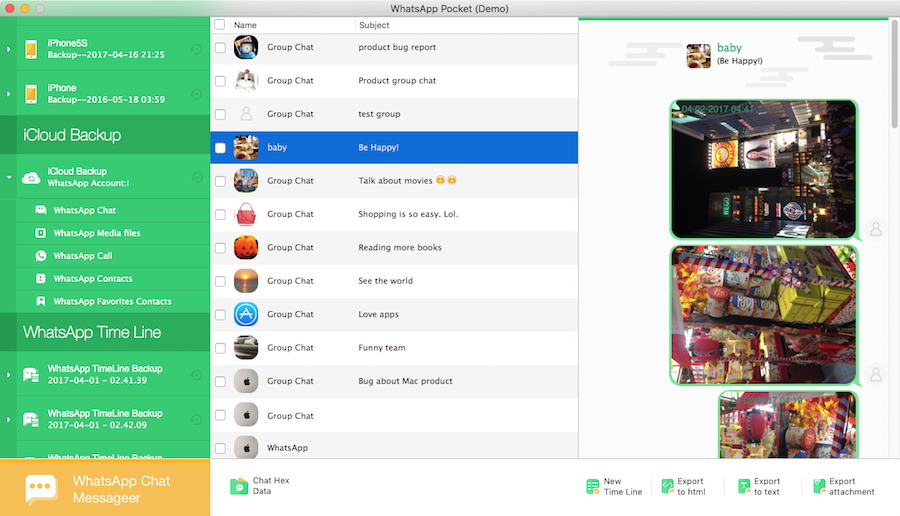 Final thought: If possible, I recommend that you should back up all WhatsApp data from your iPhone device with WhatsApp Pocket. After restoring from iCloud backup, all WhatsApp data on the iPhone will be replaced by WhatsApp iCloud data.
More Related Articles
About Fireebok Studio
Our article content is to provide solutions to solve the technical issue when we are using iPhone, macOS, WhatsApp and more. If you are interested in the content, you can subscribe to us. And We also develop some high quality applications to provide fully integrated solutions to handle more complex problems. They are free trials and you can access download center to download them at any time.