Some iPhone users have reported that their contacts have mysteriously disappeared on many occasions. One moment you can see your contact's names and numbers and then suddenly, the names are all gone and all you see is random numbers.
If you noticed that your contacts have mysteriously disappeared, then the under listed solutions are must read for you to make your contacts app remain without misbehaving.
Let us look at some solutions from Apple discussion board.
1. Toggle Contacts in iCloud Off and then on again
If you noticed that your contact is not showing up, try toggling Contacts in iCloud on and then off again to fix it.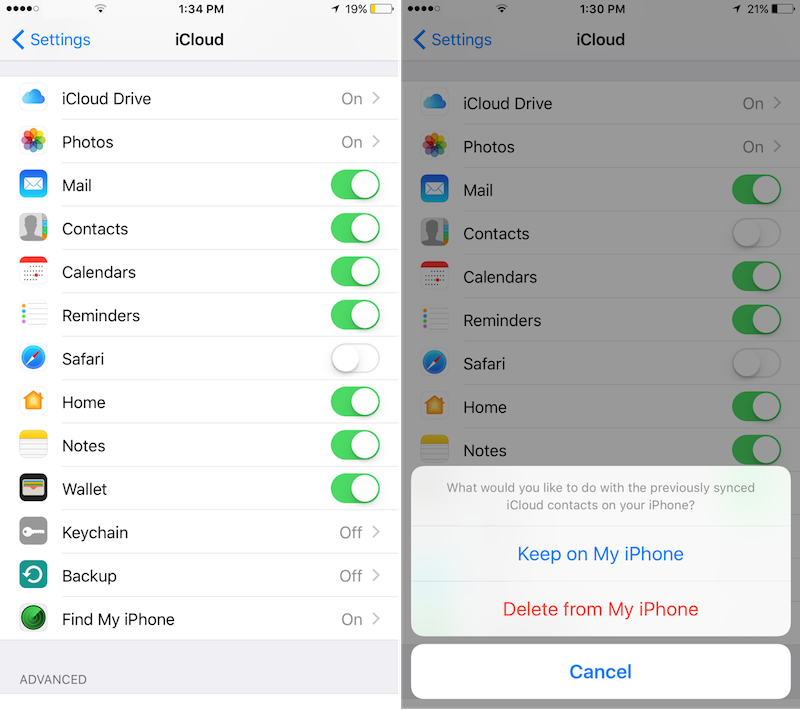 Step 1: Launch the settings app on your iPhone and then tap on iCloud.
Step 2: Find "Contacts" and turn it "ON" if it is "OFF." When asked, tell iCloud to "Replace your Contacts." If it is already turned "On" toggle it "Off" and then "On" again.
Step 3: If asked, select "Delete from My iPhone." Don't worry, your contacts are still in iCloud and they will come right back to your iPhone.
2. Go To Contacts Groups Settings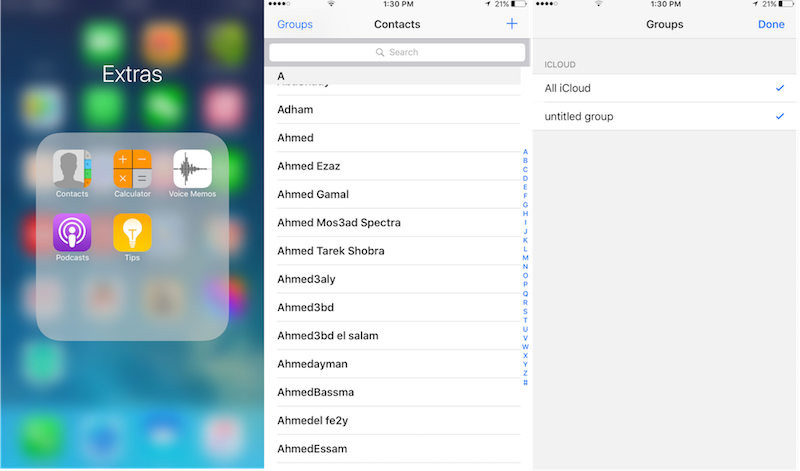 Step 1: Go to contacts app. Click groups at the top of your contacts page. Choose "All on My iPhone" instead of "All iCloud".
Step 2: Check to see if the contacts have come back. If not, try our 3rd option.
3. Reset the Network Connections
You can also try resetting your Network settings and re-entering your Wi-Fi password.
Step 1: Go to Settings > General > Reset > Reset Network Settings.
Step 2: Enter your passcode when requested.
Step 3: You should see a warning message that this action will delete all your network settings. Choose "Reset Network Settings" to continue.
Step 4: Check to see if your contacts are back.
4. Change Default Account In Settings Back to iCloud
Step 1: Go to settings on your iPhone.
Step 2: Tap on Mail, Contacts, Calendars. Click on Default Account under contacts.
Step 3: Select iCloud instead of On my iPhone as the default account.
If the solution above could not solve your problem, then use 3rd party software like Fireebok Fone Rescue that can easily recover your lost data regardless of the circumstances leading up to the loss. This is very easy to use, even if you have never used a data recovery tool and very efficient.
Steps To Recover iPhone Contacts using Fireebok Fone Rescue
---
Fone Rescue


Recover lost or deleted SMS, contacts, photos, videos, notes and more for
your iPhone with ease.



For Window & Mac OS X
---
1. Download the program to your computer and once installed, choose the recovery mode that best suits your situation. If you have backup your iPhone with iTunes or iCloud before, you can recover from iTunes or iCloud backup, or recover from your iPhone device directly.
2. When you choose recover iOS device mode, you should then connect the iPhone to the computer using USB cables and once the program recognizes the device, click "Scan" button to scan iPhone to find iPhone contacts disappeared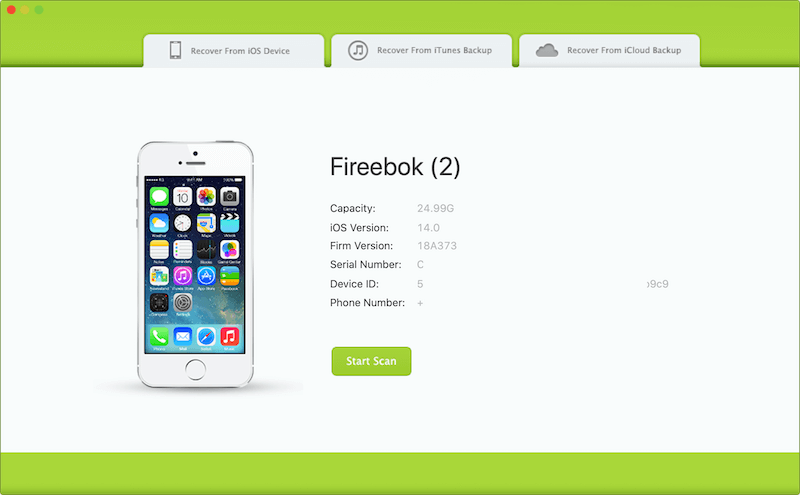 3. Once the scanning has been completed you can preview and choose the contacts you want to recover and then click Recover to restore contacts. Preview and choose the contacts
More Related Articles
About Fireebok Studio
Our article content is to provide solutions to solve the technical issue when we are using iPhone, macOS, WhatsApp and more. If you are interested in the content, you can subscribe to us. And We also develop some high quality applications to provide fully integrated solutions to handle more complex problems. They are free trials and you can access download center to download them at any time.