After the latest 12.1 update in Safari browser, it adds the auto-submit login feature after we auto-fill the login form. For some websites, it will not require us to click the login button again, it speeds up the entire login process. However, for some sites with Captchas, the auto-submit feature will cause the login to fail because it will log in before we enter the verification code. Is there a way to disable the auto-submit feature and only keep the auto-fill feature? Or just use the auto-submission feature for some websites. In this article, we collect some solutions to help you.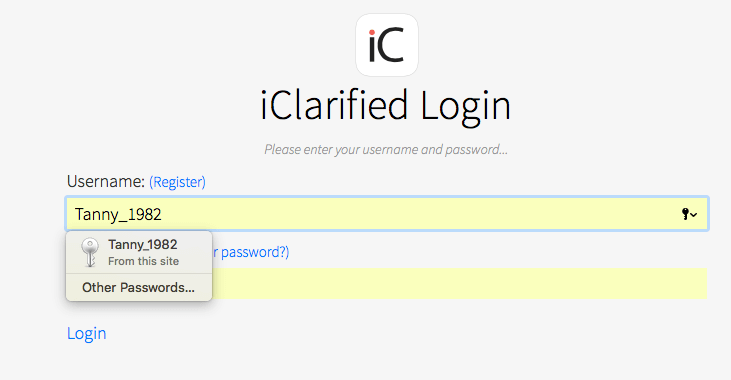 1. Find the website with captchas in the Safari record list.
a). If you're experiencing the same auto-submit issue, please open Safari Preferences... -> Passwords.
b). Input the current website name in search filed, it will find the user name and password of the current website
c). Right click the website, and choose the menu item: Copy Website, Copy User name, Copy password to Notes applications or other place.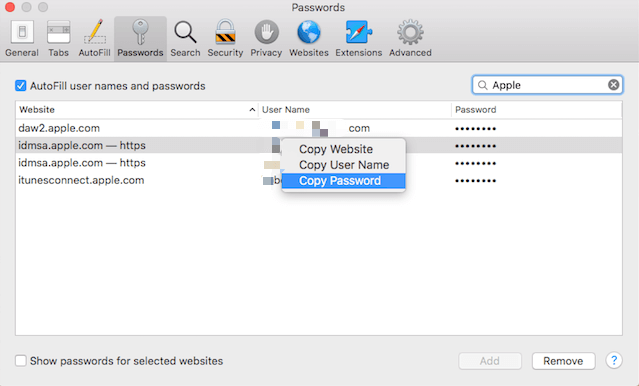 d). After saving this information, click the Remove button to delete it from the autoFill list.
2. Turn off the AutoFill feature
Open Safari Preferences... -> Passwords, unselect AutoFill user names and passwords button. Although this is not a good method, if most of the websites you need to log in have captchas, turn off the AutoFill feature will be necessary.

3. Report the feedback to Apple
Since many websites have a variety of verification codes to ensure secure logins, Safari should provide an option to control the auto-submit function of each website, but we can't find it in preferences... If we need a direct solution in the future, we can submit feedback on this feature to Apple, and maybe they will fix it in the next Safari update. https://www.apple.com/feedback/
More Related Articles
About Fireebok Studio
Our article content is to provide solutions to solve the technical issue when we are using iPhone, macOS, WhatsApp and more. If you are interested in the content, you can subscribe to us. And We also develop some high quality applications to provide fully integrated solutions to handle more complex problems. They are free trials and you can access download center to download them at any time.