If you are using macOS Sierra and later, Optimize Storage feature can save storage space by keeping them in iCloud, macOS will automatically move photos, iTunes movies, TV shows, email attachments, and other stuff to iCloud when the disk space run low. And you can double-click the file icon to download the original file from the iCloud.
How to turn on Optimize Storage:
Choose About This Mac from the Apple () menu, then click Storage. Click the Manage button to see recommendations for optimising your storage. Click Optimise... button to choose which file to move to iCloud. And You also can click Store in iCloud, have your Trash automatically empty every 30 days, reduce clutter by deleting big files you don't need anymore.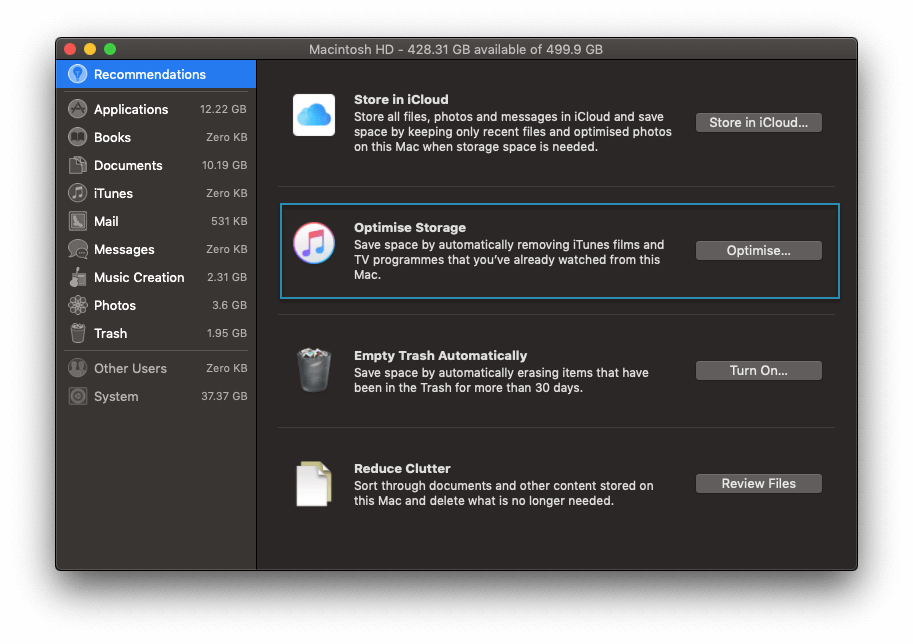 But If you have turn on Optimize Storage, but the free storage of your Mac HD disk is still not enough. How to deeply Optimize Mac storage? Here we use PowerSuite to deeply release mac storage space, which will help you free up huge disk storage.
Download PowerSuite on your Mac.
1. Clear the Cache and log files
Open PowerSuite and Click Start Scan button in Clean Up feature. After the scan has completed, Click Quick Access button to view the application Cache and log files.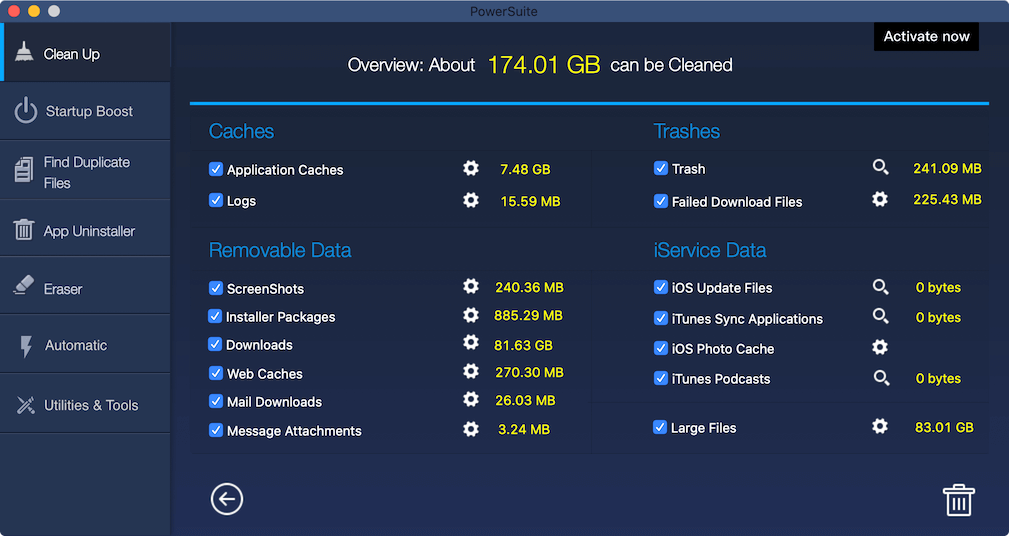 2. Remove the Web data, iService data and Large files
In addition, Clean up feature also can remove the browser history, browser caches, browser track information, and iOS update files, iTunes sync applications from iPhone, iPad and large files.
3. Remove the duplicate Files
After many copy and paste operations, there are many duplicate files in different folders. Choose the Find Duplicates Files feature. Drag-Drop or Choose folder to scan the duplicate files, such as the user location (/Users/~/). And you can use Auto Check button to select/unselect the duplicate files, then delete them.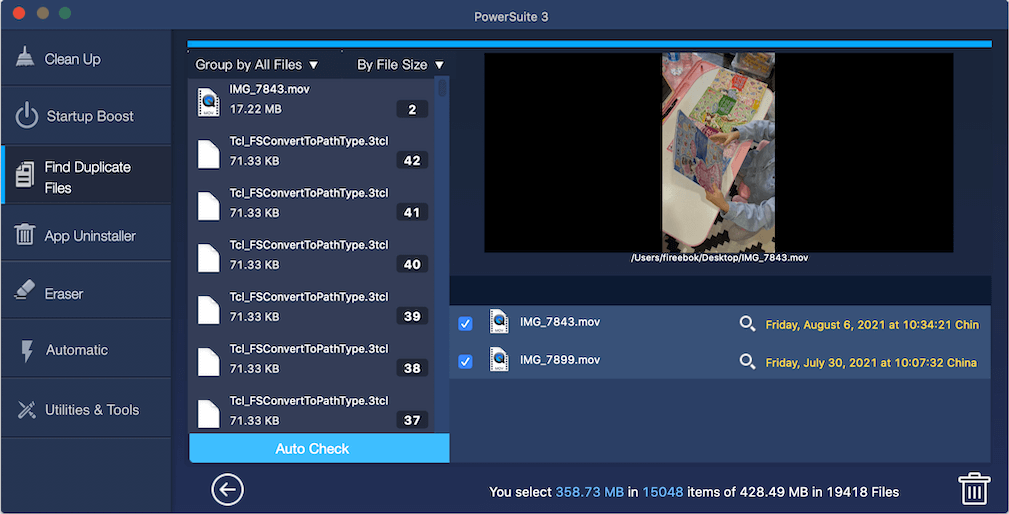 More Related Articles
About Fireebok Studio
Our article content is to provide solutions to solve the technical issue when we are using iPhone, macOS, WhatsApp and more. If you are interested in the content, you can subscribe to us. And We also develop some high quality applications to provide fully integrated solutions to handle more complex problems. They are free trials and you can access download center to download them at any time.