With the rise of smartphones, people are used to reading books on their mobile phones. So publishers have made most of the paper books available in e-book versions, we can easily buy and read many e-books, and we don't need a bookshelf to store them. Now we only need to install an app on the phone to download and read your favorite e-book. In addition, in order to increase our reading experience on electronic devices, Amazon and other companies have released Ebook Readers.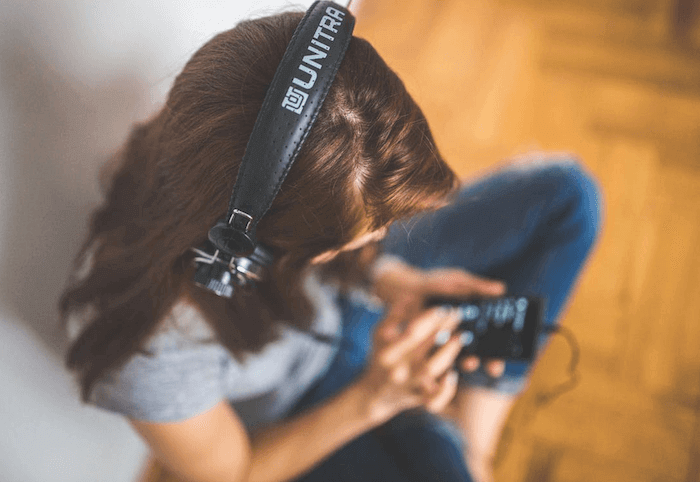 But when your eyes use the phone for a long time, it will feel tired and it is difficult to read an ebook carefully. Or when you run, swim and drive, you can't read. If we can convert e-books to mp3 format, then we can use our free ears to listen to e-books. Imagine that you are doing housework while listening to your favorite e-books. This article will tell you how to convert your ebooks to mp3 on Mac.
1. First download and install Audio Book on your Mac
---
Audio Book


Convert any PDF, EPUB, RTF, TXT or HTML eBooks or iBooks to audiobooks
narrated by a wide range of voices.



For Mac OS X

---
2. Run Audio Book. It will list all ebook from iBooks (under iBook Purchased). Or you can click "Import Books" button to import any ebook on the computer. (Here we image that you have purchased and download the ebooks on the computer. If not, just google "ebook download", there are many websites that you can download the ebooks.)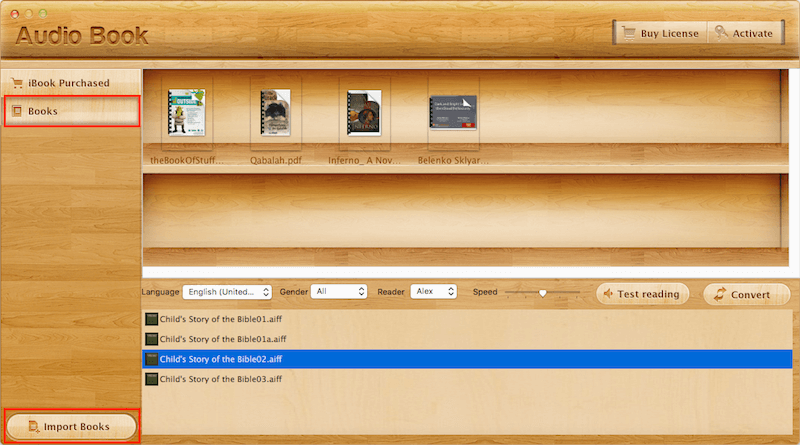 3. Choose the language and reader and adjust the reading speed, Audio Book provides 38 different language and 50 reader voices. Click the "Test reading" button to test your each choice until you make a desition.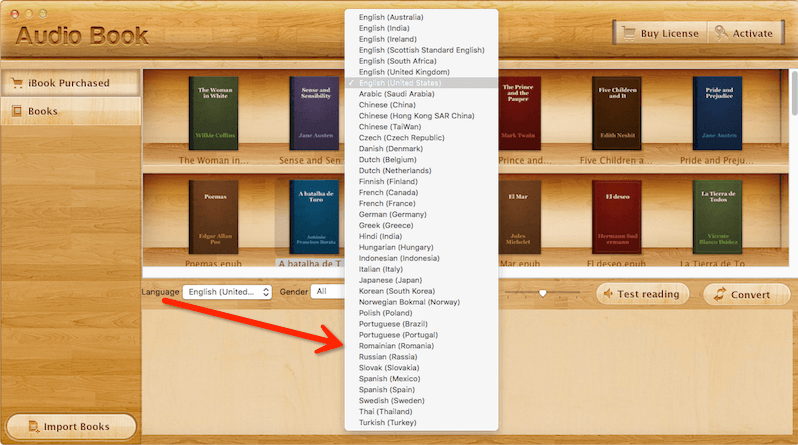 4. Convert the eBooks. Selected the book in the software, you can click "Convert" button to start . Or right mouse down the book, it will pop-up a menu, then click "Convert to audio file" to start.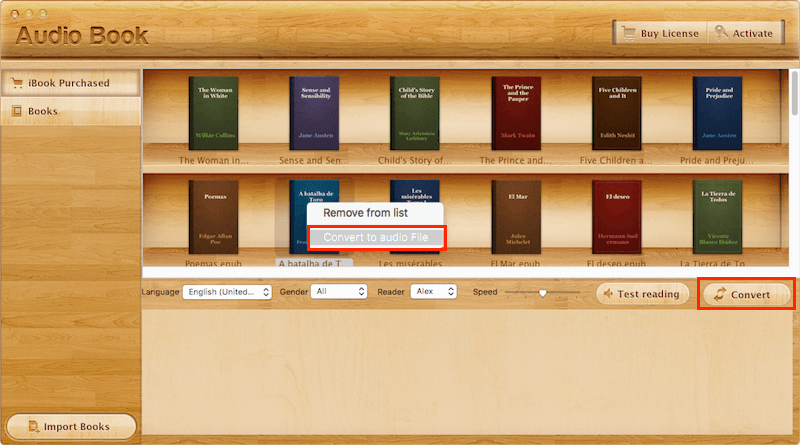 5. By default, the audio file format is aiff. If you need to convert the aiff file to mp3 file, you can right click the aiff file and it will pop-up a menu, then choose the "Convert Aiff to Mp3" menu item. Or choose "Convert All Aiff files to Mp3 files" menu item to convert all audio files.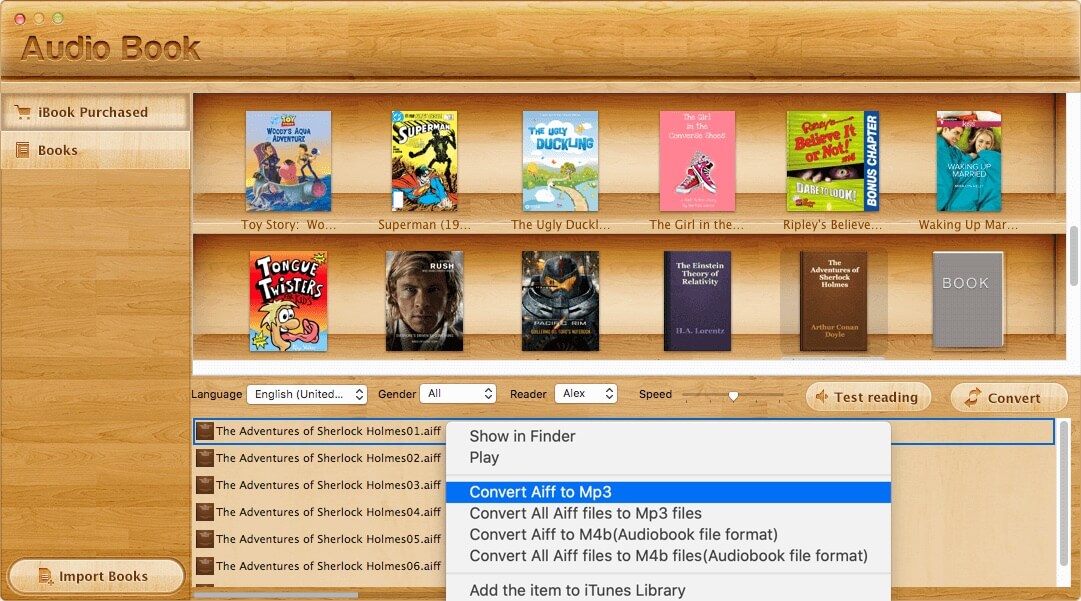 How to tranfer the mp3 files to iPhone?
Here is an article about how to transfer mp3 file from Mac to iPhone with AirDrop?
More Related Articles
About Fireebok Studio
Our article content is to provide solutions to solve the technical issue when we are using iPhone, macOS, WhatsApp and more. If you are interested in the content, you can subscribe to us. And We also develop some high quality applications to provide fully integrated solutions to handle more complex problems. They are free trials and you can access download center to download them at any time.